Home
Tags
New Mexico Business
Tag: New Mexico Business
eNewsChannels NEWS: -- 13 Fanboy LLC announces: After 12 years without a "FRIDAY THE 13TH" film, fans are hungry for new blood. Enter Deborah Voorhees (yes, that is her real name), star of "FRIDAY THE 13TH part 5," and director of the October 22, 2021 horror film "13 FANBOY."
eNewsChannels NEWS: -- Duke City Cares, the local family-owned company that developed Duke City Urgent Care and Duke City Primary Care, is launching a Behavioral Healthcare service line to expand the services they offer in their ongoing mission to improve the health of the communities they serve and they are looking for great providers to join their team.
eNewsChannels NEWS: -- Autica, a U.S. based internet-based consumer website, announces the development of a revolutionary and disruptive on-line car purchasing solution that provides consumers the ability to purchase and take delivery of a vehicle in one hour or less from an extensive network of localized dealer inventory unique to each customer inquiry.
eNewsChannels NEWS: -- Sunpro Solar, a national leader in residential solar power, joins Unirac, a solar mount manufacturer, on a mission to donate and install solar energy panels that will power facilities for Joy Junction, a homeless shelter in Albuquerque, New Mexico.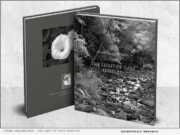 eNewsChannels NEWS: -- Eloquent Light Editions announces a new photography book by award-winning photographer Craig Varjabedian, "The Light of Days Gone By," which was 45 years in the making. It celebrates with stunning imagery the journey of a photographer and the beautiful light he has witnessed and captured along the way.
eNewsChannels NEWS: -- Gallup-McKinley County Schools (GMCS) has selected the industry-leading Synergy(r) Education Platform by Edupoint Educational Systems for its K-12 student information management needs. The district's Synergy solution will include Synergy Student Information System, Synergy Special Education, and Synergy Analytics in a cloud-hosted environment.
eNewsChannels NEWS: -- 4Ry Inc. announced today that 4Ry® and Texas A&M AgriLife Research have signed a research agreement. They will collaborate with the USDA's Agricultural Research Service (ARS) to more efficiently and effectively spray cattle to eliminate cattle fever ticks.
eNewsChannels NEWS: -- Just a few weeks before their first birthday, Morrison Outdoors is joining the Pledge 1% movement and donating 1% of all revenue from 2019 to Operation Warm, a registered non-profit providing new winter coats for children who need them.
eNewsChannels NEWS: -- Morrison Outdoors, just 7 months removed from their launch campaign on Kickstarter, have brought their line of Little Mo Baby Sleeping Bags to over 60 REI locations across the U.S.
eNewsChannels NEWS: -- Ever want to get a look at what goes on behind the scenes at a working, commercial, estate-grown pecan farm? Well now is your chance. Stahmanns Pecans is wrapping up its twelve-part blog series titled: "A Year on an Estate Grown Pecan Farm." The series began in October 2018 and the final installment of the series will be published on September 2, 2019.