Home
Tags
NonProfit and Charities
Tag: NonProfit and Charities
eNewsChannels NEWS: -- Free Riders IMC to host the First Annual Fundraiser event benefiting Maryland Heroin Awareness Advocates, both nonprofit organizations. June 22, 2019 from 12-8 p.m. at "The Farm" Amvets Post #2 Event Address: 9602 Baltimore Road Frederick Maryland 21704.
eNewsChannels NEWS: -- The American Gem Society (AGS) is now accepting Requests for Proposals (RFPs) to present at the annual Conclave in Denver, Colorado, April 27-29, 2020. The American Gem Society is a professional organization awarding credentials for its members, who are held to the highest ethical and professional standards.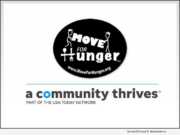 eNewsChannels NEWS: -- Move For Hunger was announced today as a grant recipient of A Community Thrives, a grantmaking and crowd-funding program from the USA TODAY NETWORK and a part of the Gannett Foundation. Move For Hunger will receive a $50,000 "A Community Thrives" grant to expand its Multi-Family Apartment Food Rescue Program.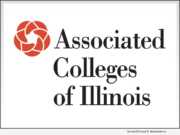 eNewsChannels NEWS: -- At least 23,000 alumni of Illinois independent colleges and universities are working for 145 top employers throughout the state, according to findings from a three-month research project conducted by Associated Colleges of Illinois (ACI). ACI is a Chicago-based nonprofit that serves 27 independent higher education institutions.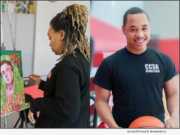 eNewsChannels NEWS: -- Chester Charter Scholars Academy (CCSA) to Graduate 100% of First-Ever Senior Class, June 10, 2019, 1 p.m., Lang Performing Arts Center, Swarthmore College (by invitation only). CCSA is an arts-integrated, academically rigorous, non-profit public charter school.
eNewsChannels NEWS: -- Join Chicago's lupus community and the Lupus Research Alliance (LRA) Saturday, June 8, 2019 to Walk with Us to Cure Lupus at 633 Clark Street on the Northwestern University Campus in Evanston, Illinois. Walk with Us to Cure Lupus is the LRA's signature national program that unites communities across the country to achieve one goal - to raise the much-needed funds to improve care and find the cure.
eNewsChannels NEWS: -- Join the Boston Bruins at the liveliest lupus walk Boston has ever seen! The lupus community will gather for the Lupus Research Alliance (LRA) Boston Walk with Us to Cure Lupus 9 a.m., Saturday, June 1, 2019 in DCR's Baxter Park at Assembly Row in Somerville, Mass.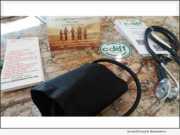 eNewsChannels NEWS: -- C Diff Foundation, a one hundred percent volunteer, world renowned 501(c)(3) not-for-profit organization, has appointed nationally renowned Gastroenterologist, Dr. Paul Feuerstadt as its first Director of Medical Education.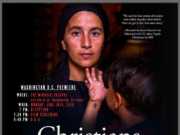 eNewsChannels NEWS: -- "Christians in the Mirror: Stories of Courage and Faith in the Face of Persecution From Syria, Iraq, India, Sudan and Egypt" will premiere Monday, June 10 at the Miracle Theatre in Washington D.C. from 7 to 9:30 p.m. Joshuacord, a non-profit 501(c)(3) organization, is honored to share with the community this one-of-a-kind film that reveals the intense suffering of persecuted Christians in the Middle East, Asia and Africa.
eNewsChannels NEWS: -- Guardian Angels Medical Service Dogs cordially invites the public to attend our 2019 Pittsburgh Passing of the Leash Ceremony. This heart-warming event showcases the incredible difference Service Dogs have made in the lives of their recipients in Pennsylvania communities. Meet some of these life-saving dogs and teams, and enjoy lunch with us.