Home
Tags
NonProfit and Charities
Tag: NonProfit and Charities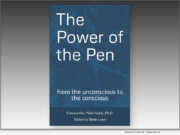 eNewsChannels NEWS: -- With its first-ever published book, "The Power of the Pen: from the unconscious to the conscious" (ISBN: 978-1970181340), The American Handwriting Analysis Foundation (AHAF) showcases 23 unique perspectives on handwriting analysis and its modern uses. Each essay is penned by a respected handwriting analyst and explores topics such as handwriting research in the digital age, human resources, the effects of medication on handwriting, genealogy, deception, signature analysis, psychology, and so much more.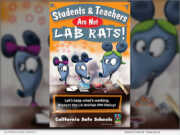 eNewsChannels NEWS: -- On Tuesday, November 15, 2022 a majority of the Los Angeles Unified School Board voted to begin a process some fear would dismantle an oversight Committee that has been in place for decades ensuring the globally celebrated environmental policy was implemented according to the district's policy and California's Healthy Schools Act. In its place the Board is recommending establishing an Ad Hoc Committee, says celebrated children's environmental health non-profit California Safe Schools.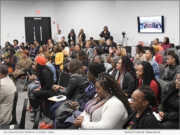 eNewsChannels NEWS: -- Millionaire Mastermind Academy (MMA) has launched its Giving Tuesday Campaign to raise $150,000 through November 30, 2022, to support programming that uplifts minority women entrepreneurs through access to professional development, networking opportunities, and access to financial resources, Thinkzilla Consulting Group announced today.
eNewsChannels NEWS: -- Aldon Management, a premier owner, manager, and developer of multifamily assets based in Bethesda, Maryland, has partnered with Move For Hunger, a national hunger relief non-profit organization, to give back to food insecure communities nationwide.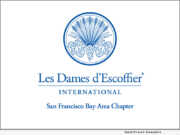 eNewsChannels NEWS: -- The San Francisco Chapter of Les Dames d'Escoffier International (LDEI-SF) is delighted to announce that five recipients have been awarded the Etoile d'Escoffier Culinary Scholarship in 2022. L'Etoile scholarships support outstanding female students and graduates in achieving their professional aspirations as they become the next leaders of the culinary industry.
eNewsChannels NEWS: -- Idaho Rural Water Association (IRWA) earns the 2022 State Association of the Year Award in the Awards of Excellence competition awarded by National Rural Water Association (NRWA). IRWA has earned this prestigious award three times in the last seven years.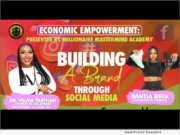 eNewsChannels NEWS: -- Helping minority women entrepreneurs take their businesses to the next level, powerhouses Dr. Velma Trayham, founder of the Millionaire Mastermind Academy, a leading nonprofit organization that has mentored more than 8,000 women, and Santia Deck, the founder of TRONUS, are coming together for a particular online event on using social media for good. The free event, Building a Brand through Social Media, takes place online Nov. 21, Thinkzilla Consulting Group announced today.
eNewsChannels NEWS: -- Weichert Workforce Mobility, a leading provider of global employee relocation services, and Move For Hunger, a national hunger relief non-profit organization, continue their partnership to provide hunger relief nationwide.
eNewsChannels NEWS: -- Rapid Deployment Solutions (RDS), in partnership with M-Files, a global leader in information management, is announcing its sponsorship of the 2022 Special Olympics Florida Race for Inclusion on December 8, 2022, in Miami, Florida. Each year, Special Olympics Florida serves nearly 60,000 athletes from Key West to Pensacola.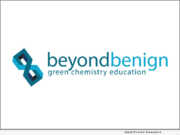 eNewsChannels NEWS: -- Beyond Benign announced a new Minority Serving Institution (MSI) Initiative, designed to provide green chemistry educational support for faculty and students at Minority-Serving Institutions (MSIs). Being built and executed in collaboration with MSIs, the initiative is intended to ensure the next generation of world-class chemists and scientific leaders are reflective of the diversity of the global community and prepared to address sustainability through chemistry.