Home
Tags
NonProfit and Charities
Tag: NonProfit and Charities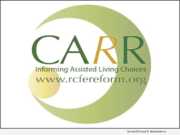 eNewsChannels NEWS: -- Consumer Advocates for RCFE Reform (CARR) announces that California Governor Newsom signed the Keep Our Seniors Safe Act, a part of SB 172 (Portantino) which was signed into law on 12 October, 2019.
eNewsChannels NEWS: -- According to an independent study of the program's efficacy, Kids Read Now (KRN), a leading K-3 reading program designed to combat summer slide, completely negates summer reading losses for low-income students when fully implemented.
eNewsChannels NEWS: -- Move For Hunger announced today that registration is open for the first-ever Charlotte Truck Pull, presented by MYMOVE. The event, in which teams of 5-10 will compete to see who can pull a moving truck 100 feet in the fastest time, will be held at Lenny Boy Brewing Co. (3000 South Tryon Street, Charlotte, NC, 28217) on Saturday, November 16 from Noon-4 p.m.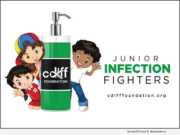 eNewsChannels NEWS: -- C Diff Foundation announced today that the inaugural C Diff Foundation Junior Infection Fighter Program was introduced to families and their children/teens in Chester County, Pennsylvania on October 12, 2019.
eNewsChannels NEWS: -- The Cultural Academy for Excellence (CAFE) fundraising affair will take place on Saturday, November 9, 2019. The CAFE 2019 Fundraising Gala is a black-tie affair that will feature headliner performances by world-acclaimed artists David Rudder, known as the Calypso King of the World, and Allison Hinds, aka the Queen of Caribbean Soca.
eNewsChannels NEWS: -- C Diff Foundation announced today that the 7th Annual International C. diff. Conference and Health EXPO is honored to welcome over 30 international topic-experts dedicated in disciplines of healthcare, pharma, biotech, academia, and Government agencies. November 6 - 7, 2019 at the DoubleTree by Hilton Westport Hotel.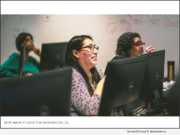 eNewsChannels NEWS: -- Local residents and nationally known digital inclusion leaders are celebrating National Digital Inclusion Week October 7 to 11. Though Washington, D.C. is a capital of innovation and technology, the District still struggles with a stark digital divide. Byte Back is a nationally recognized tech nonprofit that has led digital inclusion in the D.C. area for more than 20 years.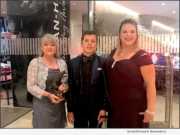 eNewsChannels NEWS: -- Guardian Angels Medical Service Dogs is both humbled and honored to announce that on Friday, October 5, 2019 after more than a million public votes, our Service Dog, Alice; specifically trained to assist Recipient Antonio was named the 2019 Hero Dog of the Year in the American Humane Hero Dog Awards.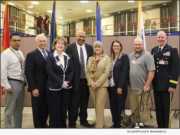 eNewsChannels NEWS: -- It is with great pleasure that Guardian Angels Medical Service Dogs announces its latest partnership, with the Pennsylvania State Correctional Institution (SCI) at Mercer. As part of our new partnership, incarcerated veterans will train some of our future service dogs, beginning at approximately 5 months of age, all while earning college credit.
eNewsChannels NEWS: -- California Farmland Trust (CFT) announces the conservation of six new farms in Merced County. Four adjacent farms have created a large area of closely protected farmland; while nearby two other properties join already previously protected areas