Home
Tags
NonProfit and Charities
Tag: NonProfit and Charities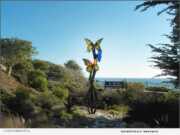 eNewsChannels NEWS: -- Casa Romantica Cultural Center and Gardens, an award-winning Southern California 501(c)(3) nonprofit, opened their gardens to the public on Friday, May 22, in accordance with social distancing and safety guidelines provided by the state of California.
eNewsChannels NEWS: -- Spinal CSF Leak Foundation is pleased to announce that former patient and Harrisburg, Pennsylvania stuntman Zac Gordon will be featured in the recurring role of "Horse," a Professional Tagger on the new FOX show "Ultimate Tag," premiering May 20 at 9 p.m./8 central.
eNewsChannels NEWS: -- The California Bluegrass Association (CBA) has announced the launch of Turn Your Radio OnLINE, a webcast series starting Saturday, May 23, 2020 at 6 p.m. Pacific Time, and continuing each Saturday through June 20. This new online music event is inspired by the CBA's annual Father's Day Festival, held in Grass Valley, California, since 1975.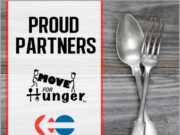 eNewsChannels NEWS: -- Move For Hunger, a national non-profit organization, and northAmerican(R) Van Lines announced today that they have renewed their partnership to reduce food waste and fight hunger in the United States. Since 2011, northAmerican's 76 participating agents have rescued nearly 440,000 lbs. of food and have provided more than 365,000 meals to people who are facing hunger.
eNewsChannels NEWS: -- The Santa Fe Group (SFG), a not-for-profit, action-oriented think tank with a passion for improving lives through oral health, announced today the new emeritus status of one of its founding members, the election of three new board members, and the appointment of a new Senior Scholar, all esteemed healthcare leaders in their fields.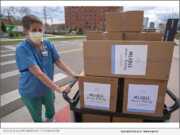 eNewsChannels NEWS: -- The David and Laura Merage Foundation launched the Merage Mini Heroes project to bring joy to the children of courageous frontline healthcare workers who are putting in extraordinarily long hours away from their families. Working in partnership with Timbuk Toys and several other local businesses, the foundation created 500 age-appropriate toy boxes that were gifted to parents at St. Joseph Hospital and Denver Health.
eNewsChannels NEWS: -- AARP Maryland is warning of a new scheme targeting Maryland's Hispanic/Latino communities. A fraudulent Bitcoin website is targeting and enticing new investors with the false hope of financial gain, combined with threats to report those with undocumented status.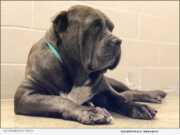 eNewsChannels NEWS: -- The Sacramento SPCA announced today that demand for its COVID-related services is surging in May despite an anticipated decrease based on federal stimulus and unemployment payments to Sacramento area residents. The increase in need comes at a time when the organization is preparing to expand programs, including adoptions, as part of the area's re-opening plans.
eNewsChannels NEWS: -- The Black Hollywood Education and Resource Center (BHERC) continues its "Operation Love" outreach Saturday May 9, and Sunday, May 10, 2020 in Washington D.C. and Baltimore, Maryland targeting homeless families with "underlying" health and psychosocial conditions who have been extremely impacted by COVID 19 shelter in place mandates and need assistance.
eNewsChannels NEWS: -- On National Nurses Day, the Sufi Psychology Association ("SPA"), through its "Caring for Our Caregivers" COVID-19 initiative, will provide direct access to hours of self-care and meditation programs to help bring solace to healthcare professionals fighting on the frontlines of this pandemic.