Home
Tags
North Carolina Business
Tag: North Carolina Business
eNewsChannels NEWS: -- Facilities Planning Services Group has announced the formation of the FPS Re-shoring Team. This team of specialist will help USA companies relocate their manufacturing operations back to the mainland to lessen their dependency on offshore outsourcing.
eNewsChannels NEWS: -- Auto dealer marketing firm, Sokal, recently signed as the agency of record for the Leader Automotive Group. As a growing dealership group, Leader Automotive Group is the U.S. Division of AutoCanada Inc.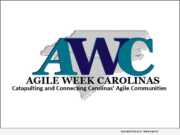 eNewsChannels NEWS: -- What do you get when you combine a week full of entertaining Agile Great Debates each morning, 6-dynamic speakers each day representing some of the region's leading Fortune 500 Employers and 24-Agile Industry hot topics followed by live Q&A opportunities in a virtual green room? You get, The Ultimate Virtual Conference by Agile Week Carolinas.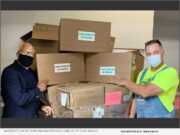 eNewsChannels NEWS: -- A donation of Personal Protective Equipment assembled at Kia's U.S. plant is the latest element of Kia Motors' "Accelerate The Good" program. To aid in the fight against COVID-19, University Kia of Durham has donated more than 100 face shields for medical worker use at Duke.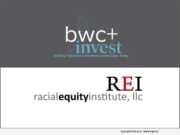 eNewsChannels NEWS: -- Today, North Carolina-based, black-owned private equity firm, Building Wealth & Communities (BWC) Capital, announced the launch of the BWC+invest Zero-Percent Interest Loan Program. Developed for small, emerging businesses of color across the country.
eNewsChannels NEWS: -- Bunk 57 Ministries has received a $40,126 grant from the Mecklenburg County Juvenile Crime Prevention Council to fund its Youth Discipleship Program for minority youth, young men ages 12-17.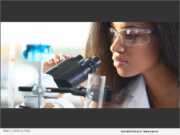 eNewsChannels NEWS: -- For over 15 years, Bridget Chisholm and her team at North Carolina-based black-owned economic development firm, Building Wealth & Communities (BWC) Consulting, LLC has had first-hand experience with providing high-level financial solutions to Historically Black Colleges and Universities (HBCUs).
eNewsChannels NEWS: -- The global pandemic has impacted many facets of American life, causing stress and uncertainty. Specialtea Gifts today announced the launch of their new product, the "Dunk A Trump" Tea Infuser. This tea infuser was designed as both a humorous gift and an actual tea infuser.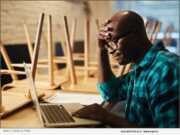 eNewsChannels NEWS: -- Black-owned North Carolina-based investment firm, BWC Capital secured a Payroll Protection Program (PPP) forgivable small business loan during the first round of available funds several weeks ago.
eNewsChannels NEWS: -- Three weeks ago ETA challenged WiT Group to develop an online marketplace for buyers and sellers of emergency vehicles. WiT Group, a Charlotte, N.C. based marketing agency, completed a full website redesign including the development of custom-designed responsive web pages, a fully functional online marketplace, and a search engine optimized web platform that will lead the way for the emergency vehicle industry.