Home
Tags
North Carolina Business
Tag: North Carolina Business
eNewsChannels NEWS: -- The global pandemic has impacted many facets of American life, causing stress and uncertainty. Specialtea Gifts today announced the launch of their new product, the "Dunk A Trump" Tea Infuser. This tea infuser was designed as both a humorous gift and an actual tea infuser.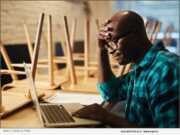 eNewsChannels NEWS: -- Black-owned North Carolina-based investment firm, BWC Capital secured a Payroll Protection Program (PPP) forgivable small business loan during the first round of available funds several weeks ago.
eNewsChannels NEWS: -- Three weeks ago ETA challenged WiT Group to develop an online marketplace for buyers and sellers of emergency vehicles. WiT Group, a Charlotte, N.C. based marketing agency, completed a full website redesign including the development of custom-designed responsive web pages, a fully functional online marketplace, and a search engine optimized web platform that will lead the way for the emergency vehicle industry.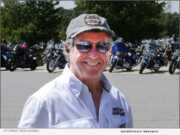 eNewsChannels NEWS: -- Bob Karney, a motorcycle accident attorney, donated $25,000 directly to biker families in need, The Karney Law Firm announced today. The requests poured in and over 80 families received immediate aid.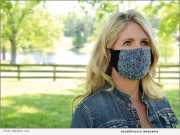 eNewsChannels NEWS: -- EHOP Health, a chronic disease reversal company headquartered in Apex, NC and Harriss & Covington, a hosiery mill headquartered in High Point, NC, recently delivered reusable face masks to customers across North Carolina and the United States. The first business to receive the Easy Masks reusable masks was Weaver Street Market.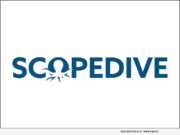 eNewsChannels NEWS: -- Scopedive, Inc. announces the official launch of its novel cyber security talent marketplace, matching top cyber security freelancers and consulting firms with businesses for any cyber security or compliance project scope.
eNewsChannels NEWS: -- Leading the way in prioritizing the health and safety of their customers, the Capital Automotive Group has taken the initiative to offer a variety of services during the ever-changing circumstances surrounding the Coronavirus pandemic.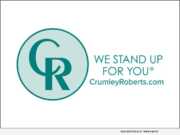 eNewsChannels NEWS: -- Crumley Roberts is a 30-year-old consumer-based law firm with offices, partnerships and affiliations throughout the United States. Led by President and CEO Chris Roberts, along with a team of Vice Presidents and Attorney Shareholders, the law firm remains committed to STANDING UP for its clients, for its communities and for its employees.
eNewsChannels NEWS: -- Sokal, a full service automotive advertising agency announced today that it has become a participant in the CDK Global Partner Program, the largest marketplace of third-party automotive applications and integrations. CDK Global, Inc. (NASDAQ: CDK) is the largest provider of integrated information technology solutions to the automotive retail industry.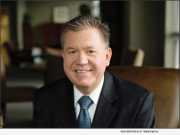 eNewsChannels NEWS: -- The Crumley Roberts Executive Strategic Planning Team led by President and Chief Executive Officer Chris Roberts is setting new and aggressive growth goals for the law firm. It is expected that these growth goals will take Crumley Roberts into new areas geographically and into new areas also legally.