Home
Tags
Oregon Business
Tag: Oregon Business
eNewsChannels NEWS: -- Western Machine Works, an engineering-focused equipment service and maintenance provider based in Portland, Oregon is pleased to announce the hiring of Rob Adams as a dedicated Hydro specialist, sales engineer to provide in-depth knowledge and expertise to its hydro clients.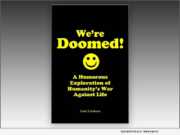 eNewsChannels NEWS: -- Azaria Press has released "WE'RE DOOMED! A Humorous Exploration of Humanity's War Against Life." Award-winning humor writer Scott Erickson turns his attention to the most humorous issue of our time: Humanity's impending self-destruction!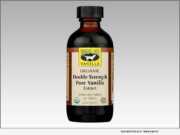 eNewsChannels NEWS: -- Singing Dog Vanilla is introducing an Organic Double Strength Pure Vanilla Extract to the retail market for use in making ice cream and boosting the vanilla flavor in baked goods. Until this launch, Singing Dog Vanilla's double strength vanilla extract was only available in commercial volumes for ice cream manufacturers and large food manufacturers.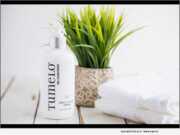 eNewsChannels NEWS: -- Lampella International, LLC, a skin care company, is launching its So Sensitive! Body Lotion, the first in a range of premium specialty body care products. Tumelo's vegan products are free of parabens, petroleum, GMOs, soy, and gluten.
eNewsChannels NEWS: -- Oregonians have a longstanding and beloved winter tradition of Plunging into the frigid Columbia waters and even some icy cold pools every February to raise money and awareness for Special Olympics Oregon. Donning their wildest costumes and swimming attire, more than 1,500 brave (some might say crazy) supporters across Oregon would have been preparing to take the Polar Plunge next month.
eNewsChannels NEWS: -- Commercial real estate and private equity investment firm Fairway America has chosen Pereview Software to support its growing portfolio. Pereview is the only all-in-one asset management platform that manages all of a client's data across the entire asset lifecycle from acquisition to disposition.
eNewsChannels NEWS: -- Starting in 2016, global vanilla prices skyrocketed when below average harvests in Madagascar and Indonesia coincided with increased consumer demand for natural flavors and "clean" labels, notes Singing Dog Vanilla.
eNewsChannels NEWS: -- Lincoln County School District (LCSD) has selected the industry-leading Synergy Education Platform by Edupoint Educational Systems for its K-12 student information and learning management needs. The district's cloud-hosted Synergy solution will include Synergy Student Information System (SIS), Synergy Online Registration, and Synergy Special Education.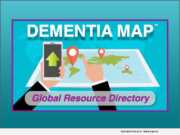 eNewsChannels NEWS: -- JADCOM Media LLC announced today that Lori La Bey of Alzheimers Speaks and Dave Wiederrich of Memory Cafe Directory have created Dementia Map at DementiaMap.com - the first Global Resource Directory and event calendar for families and professionals.
eNewsChannels NEWS: -- As Covid-19 lockdowns expanded this year, Singing Dog Vanilla saw grocery sales of its Pure Vanilla Extracts rise along with the public's enthusiasm for home baking. But they were surprised that demand also increased for their Alcohol Free Pure Vanilla Flavor, a product usually consumed by people avoiding alcohol in their diet.