Home
Tags
Oregon Business
Tag: Oregon Business
eNewsChannels NEWS: -- Singing Dog Vanilla is adding to its diverse line of high-quality vanilla products by introducing organic vanilla syrup made with their signature double-strength vanilla extract. Singing Dog Vanilla's vanilla products are used in bakeries, coffee shops, breweries, scoop shops, restaurants, and distilleries across the United States.
eNewsChannels NEWS: -- Singing Dog Vanilla has partnered with Wizard of Paws Wildlife Education & Conservation Inc. in Indianapolis, Indiana. The Vanilla company, known for its silly name, will sponsor a New Guinea Singing Dog named Kora Nakako. They will help support the animal's well-being and educate their fans about the breed.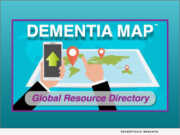 eNewsChannels NEWS: -- ADCOM Media LLC announced today that its Dementia Map Global Resource Directory, which includes an Events Calendar, Glossary, and more, now offers an Affiliate Program. Dementia Map Global Resource Directory is free for visitors to search for dementia-related and other caregiving resources.
eNewsChannels NEWS: -- May 11 marks the ninth anniversary of the Ideal Church of Scientology of Portland. The Church invites everyone to visit - whether in person or online. The Portland Church of Scientology holds a very special place in the hearts and minds of Scientologists.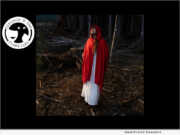 eNewsChannels NEWS: -- After successfully teaming up in 2021 to create the grim & gritty video for the title-track "Pretty Deadly" from their debut EP, it was a foregone conclusion that the right person to take on the brand-new single by Strange & The Familiars this year, would once again be none other than Jordan Henline of 88.8 Films.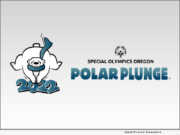 eNewsChannels NEWS: -- Oregonians have a longstanding and beloved winter tradition of Plunging into the frigid waters each February to raise money and awareness for Special Olympics Oregon (SOOR) athletes. Last month, donning their wildest costumes and swimming attire, more than 2,400 brave (some might say crazy) supporters gathered to take the Polar Plunge.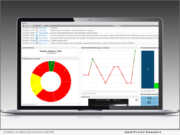 eNewsChannels NEWS: -- Edupoint Educational Systems announced today that Linn Benton Lincoln Education Service District (LBL ESD) has selected the company's industry-leading Synergy® Student Education Platform for its K-12 student information and learning management needs.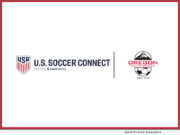 eNewsChannels NEWS: -- Oregon Youth Soccer Association, the governing body for US Youth Soccer in Oregon, and U.S. Soccer Connect powered by Stack Sports have announced a five-year extension of their long-standing partnership.
eNewsChannels NEWS: -- When Dee Lake found out she had an aggressive form of breast cancer this past September, she decided to take matters into her own hands. Not typically the type of person to ask for help, she put her qualms aside and launched a GoFundMe campaign where she's asking for $45,500 - the amount needed to start treatments at CMN Hospital for Alternative Cancer Treatment.
eNewsChannels NEWS: -- Nick Hess, local business owner and entrepreneur, announced today his candidacy for the Republican nomination as Oregon Governor for the 2022 election. Mr. Hess is running as a moderate, fiscal conservative in hopes of bringing Oregonians together.