Home
Tags
Oregon Business
Tag: Oregon Business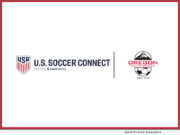 eNewsChannels NEWS: -- Oregon Youth Soccer Association, the governing body for US Youth Soccer in Oregon, and U.S. Soccer Connect powered by Stack Sports have announced a five-year extension of their long-standing partnership.
eNewsChannels NEWS: -- When Dee Lake found out she had an aggressive form of breast cancer this past September, she decided to take matters into her own hands. Not typically the type of person to ask for help, she put her qualms aside and launched a GoFundMe campaign where she's asking for $45,500 - the amount needed to start treatments at CMN Hospital for Alternative Cancer Treatment.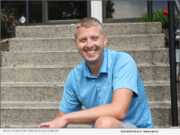 eNewsChannels NEWS: -- Nick Hess, local business owner and entrepreneur, announced today his candidacy for the Republican nomination as Oregon Governor for the 2022 election. Mr. Hess is running as a moderate, fiscal conservative in hopes of bringing Oregonians together.
eNewsChannels NEWS: -- Singing Dog Vanilla is proud to welcome Andrew Gillen to the team as our new marketing specialist. Andrew will be responsible for engaging with our fans via social media, communicating with the blogging / influencer community, and connecting with food industry groups.
eNewsChannels NEWS: -- Agri-Investment Services recently employed Kendall Vasek-Jones as their Willamette Valley Representative in Oregon. Ms. Vasek-Jones has degrees in Viticulture-Enology and Wine Business Management from Washington State University and was previously employed by Chateau Ste. Michelle in Washington.
eNewsChannels NEWS: -- Agri-Investment Services recently employed George Riggins as their Central Oregon Representative. Mr. Riggins has a degree in Business Marketing from Carolina University and was previously employed as a market analyst for Fiat Chrysler and as a marketing executive for the Zane Firm.
eNewsChannels NEWS: -- Zootility, a design-driven U.S. manufacturing company, proudly announces the next great innovation in recreational games - a wall-hung beer pong game. Free Pong is quick to pick up and play and easily converts into minimal home décor when not being played.
eNewsChannels NEWS: -- Western Machine Works, an engineering-focused equipment service and maintenance provider based in Portland, Oregon is pleased to announce the hiring of Rob Adams as a dedicated Hydro specialist, sales engineer to provide in-depth knowledge and expertise to its hydro clients.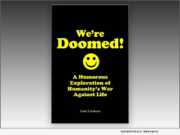 eNewsChannels NEWS: -- Azaria Press has released "WE'RE DOOMED! A Humorous Exploration of Humanity's War Against Life." Award-winning humor writer Scott Erickson turns his attention to the most humorous issue of our time: Humanity's impending self-destruction!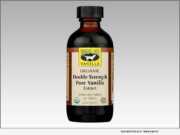 eNewsChannels NEWS: -- Singing Dog Vanilla is introducing an Organic Double Strength Pure Vanilla Extract to the retail market for use in making ice cream and boosting the vanilla flavor in baked goods. Until this launch, Singing Dog Vanilla's double strength vanilla extract was only available in commercial volumes for ice cream manufacturers and large food manufacturers.