Home
Tags
Orlando Business
Tag: Orlando Business
eNewsChannels NEWS: -- Flyvito®, a music producer based in New Orleans, has announced a publishing and distribution partnership through Sony Music and Beatstars. This partnership will allow monetization and copyrighting efforts on the behalf of Flyvito LLC to flow seamlessly, as well as ensure a credible platform for artists to use his music.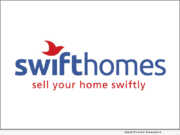 eNewsChannels NEWS: -- Today, Swift Homes announced a partnership with WYGM FM 96.9 on a marketing campaign in Central Florida and Orlando to help build awareness of Swift Homes' benefits and seller-friendly offerings that are available to consumers who are looking for real estate advice and services.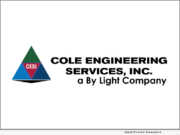 eNewsChannels NEWS: -- Cole Engineering Services, Inc. (CESI), a By Light Company, has been awarded the Cyber Training, Readiness, Integration, Delivery and Enterprise Technology (Cyber TRIDENT) $957M Indefinite Delivery/Indefinite Quantity (IDIQ) contract. The Cyber TRIDENT contract is utilized by Department of Defense (DoD) organizations and other non-DoD agencies that have related cyber training needs.
eNewsChannels NEWS: -- Trion Properties, a private equity real estate firm based in West Hollywood, California and Miami, Florida specializing in multifamily investments, announced that it has acquired Patterson Court, a 384-unit luxury multifamily community in Orlando, Florida for $107.75 million.
eNewsChannels NEWS: -- Global leader in brain and body performance, Aviv Clinics, is now offering the Aviv Golf Performance Program, a world class experience with more than 50 courses and three expert academies led by PGA/LPGA instructors, designed with an intensive focus on golf skill and capabilities. Centered around Aviv's proprietary hyperbaric oxygen therapy (HBOT) medical treatment, the program has demonstrated to enhance strength, movement, balance, focus, attention, physical and mental stamina.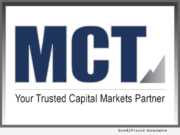 eNewsChannels NEWS: -- The National Association of Minority Mortgage Bankers of America (NAMMBA) announced today a partnership with San Diego based Mortgage Capital Trading (MCT®). The relationship is an important step in both company's efforts to affect positive change - addressing the housing needs of underserved communities as well as encouraging and developing a more diverse work force in the mortgage sector.
eNewsChannels NEWS: -- Cole Engineering Services, Inc. (CESI), a By Light Company, has been awarded a $179M Other Transaction Authority (OTA) agreement to serve as the core software enabler for the Synthetic Training Environment (STE) Training Simulation Software / Training Management Tool (TSS/TMT).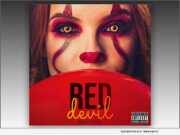 eNewsChannels NEWS: -- VIP Recordings' "Red Devil" compilation debut at #25 on the Billboard Compilation Album Sales Chart features some of the best independent Hip-hop and Pop artists in the music industry. Hybrid styles of powerhouse independent Hip-hop artists and notorious Pop/R&B artists headline a powerful mixture of musical styles on this VIP Recordings compilation album.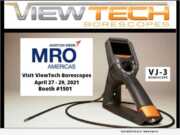 eNewsChannels NEWS: -- ViewTech Borescopes announced they are returning to exhibit for the ninth time during MRO Americas 2021 and will be located at booth #1501. With MRO Americas live event being held at the Orange County Convention Center in Orlando, Florida from April 27-29, this year's in-person event will be co-located with the Military Aviation Logistics & Maintenance Symposium (MALMS).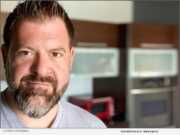 eNewsChannels NEWS: -- Brand Messaging Strategist Loren Weisman of FSG Messaging and Optics is asking both readers and aspiring authors to have a closer look at the motivational, inspirational, coaching and success books that are being released and marketed faster than ever.