Home
Tags
Orlando Business
Tag: Orlando Business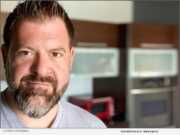 eNewsChannels NEWS: -- Brand Messaging Strategist Loren Weisman of FSG Messaging and Optics is asking both readers and aspiring authors to have a closer look at the motivational, inspirational, coaching and success books that are being released and marketed faster than ever.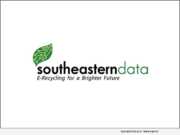 eNewsChannels NEWS: -- Southeastern Data, an Orlando-Based firm that specializes in computer hardware, electronics, and technology equipment recycling, has been awarded Orange, County Florida's bid for E-Recycling and IT Asset Management.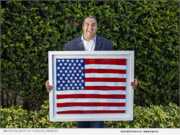 eNewsChannels NEWS: -- As our country faces a pandemic and signs of a nation divided, the need for hope and happiness is greater than ever before. Renowned artist and proud American Mateo Blanco has seen these signs and is making a stand for unity through his art.
eNewsChannels NEWS: -- Bedrock Orlando is happy to announce that they are open during their regular business hours - 7:30 a.m. to 4:30 p.m. Monday through Friday, 8 a.m. to 12 p.m. on Saturday, and closed on Sunday-during the COVID-19 outbreak.
eNewsChannels NEWS: -- Executive Commercial Cleaning has again reiterated their goal of keeping the people and businesses in and around Orlando, Florida safe with the use of the latest cleaning techniques and disinfecting process, particularly with the emergence of the coronavirus. Over the years, Executive Commercial Cleaning has constantly demonstrated their dedication to ensuring the safety and hygiene of clients across Orlando and surrounding areas.
eNewsChannels NEWS: -- The Central-North Florida District Export Council recently opened enrollment in its new Global Business Management Certificate program for companies looking to grow their presence in the global marketplace and for individuals wanting to prepare for the NASBITE (National Association of Small Business International Trade Educators) Certified Global Business Professional (CGBP) designation, often a requested qualification in the U.S.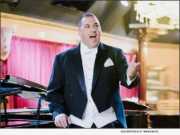 eNewsChannels NEWS: -- Mateo Blanco, an accomplished musician and celebrated visual artist, is re-releasing his debut album "Mateo Blanco 724," in honor of its 10th anniversary.
eNewsChannels NEWS: -- Bedrock Orlando, an American-owned brick and block supplier serving Orlando, Tampa, Daytona Beach, Lakeland and the surrounding areas is offering a Christmas promotion on all concrete decorative pavers, including permeable commercial pavers, until December 31, 2019.
eNewsChannels NEWS: -- Founded by Tony Barragan, Hemp+Ville CBD takes a different approach to the CBD Oil store. By focusing on health and wellness, Hemp+Ville CBD has become a leader in the Oxford, MS market as the destination for consultative, health-focused CBD Oil solution.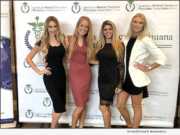 eNewsChannels NEWS: -- The American Medical Marijuana Physicians Association (AMMPA) held their 3rd Annual Conference on October 4-6 at the Hilton Orlando Lake Buena Vista. More than 300 medical marijuana practitioners and physicians from across the nation and other countries around the world attended the 3-day conference.