Home
Tags
Orlando Business
Tag: Orlando Business
eNewsChannels NEWS: -- Founded by Tony Barragan, Hemp+Ville CBD takes a different approach to the CBD Oil store. By focusing on health and wellness, Hemp+Ville CBD has become a leader in the Oxford, MS market as the destination for consultative, health-focused CBD Oil solution.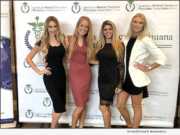 eNewsChannels NEWS: -- The American Medical Marijuana Physicians Association (AMMPA) held their 3rd Annual Conference on October 4-6 at the Hilton Orlando Lake Buena Vista. More than 300 medical marijuana practitioners and physicians from across the nation and other countries around the world attended the 3-day conference.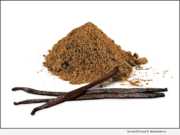 eNewsChannels NEWS: -- Native Vanilla, an Orlando-based vanilla provider, has announced the new production, distribution and sales of vanilla bean powder. Like all Native Vanilla products, the vanilla bean powder follows the same standards -- exceptional quality, sustainably-sourced, and naturally grown.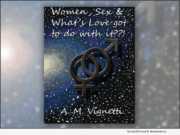 eNewsChannels NEWS: -- A new book released by RSRX, LLC, "Women, Sex & What's Love Got to do With It" (ISBN: 978-1532358975) by A.M. Vignetti, is a short and humorous read that most people - men, women, young and old - will likely relate to personal events in their own lives.
eNewsChannels NEWS: -- Top Villas, one of the world's leading luxury villa rental specialists, has unveiled its ranking of the best theme parks to visit in the United States through the inaugural Theme Park Awards.
eNewsChannels NEWS: -- This week, Foxtail Coffee Co., a local chain serving organic and ethically-sourced coffee, added Scott Callahan to their owner and leadership team. Callahan, a real estate investor, lawyer and philanthropist in Winter Park, Fla., will also serve as general counsel to the company. He joins co-founders Alex Tchekmeian and Iain Yeakle in overseeing the expansion and continued success of the local string of cafes.
eNewsChannels NEWS: -- Unmanned Safety Institute (USI) announced today that they will be establishing the first-in-the-nation Unmanned Safety Institute - Center of Excellence, a remote pilot training and safety certification center, at Gulf Coast State College (GCSC) in Port St. Joe, Florida.
eNewsChannels NEWS: -- Bakers everywhere know the importance of using quality ingredients in their products. Take vanilla beans for example -- their unique flavor can enhance the worlds of both savory and sweet foods. However, according to Native Vanilla, an Orlando-based vanilla provider, vanilla beans can be challenging to find, purchase and have delivered to your door in a timely manner
eNewsChannels NEWS: -- Move For Hunger announced today that Ace Relocation Systems of Orlando rescued 68,000 pounds of leftover food and beverages from the IRONMAN Florida triathlon on November 4. The race, which was originally supposed to be held in Panama City Beach, was relocated to Haines City due to the impact of Hurricane Michael.
eNewsChannels NEWS: -- Auditel Inc. of Florida celebrates 25 years in business. Barbara Clements founded Auditel in February of 1993. "I'm often asked how Auditel started and changed over the years. In the early 90's, I was in the long-distance business, and one of our clients was Gooding's Supermarkets, a Florida-based grocery store chain."