Home
Tags
Orlando Business
Tag: Orlando Business
eNewsChannels NEWS: -- Throga announces a new online course for singing, specifically designed for homeschool students. Singing has long been considered outside the scope of most homeschool training, as the intricacies of the arts and technical complexities involved in vocal training present particular challenges in a home learning environment.
eNewsChannels NEWS: -- Cole Engineering Services, Inc. (CESI), a By Light Company, has been awarded the $500M Reconfigurable Virtual Collective Trainer (RVCT) Production Other Transaction Authority (OTA) award. The program originated in June 2019 with initial concept demonstrations, followed by a formal prototyping phase that included soldier evaluation to refine the fidelity and capability of the initial 19 Army ground and air platforms.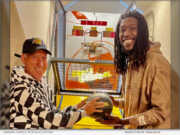 eNewsChannels NEWS: -- A massive 54 acre sports-themed AirBnB style resort near Orlando is defying what market experts are calling the "AirBnBust," Orlando Area Luxury Rentals LLC announced today. The Lake Louisa Chateau, adjacent to the beach at Central Florida's Lake Louisa State Park, is a dream come true for sports lovers and outdoor enthusiasts.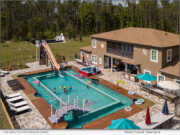 eNewsChannels NEWS: -- During what market analysts are calling the "AirBnBust," at least one savvy host has found a way to thrive. While thousands of AirBnB owners are bemoaning losses and contemplating selling off their properties, Orlando Area Luxury Rentals' "Great Escape Parkside" is already 86% sold out for 2023. In fact, this game-themed AirBnB now has a waiting list for June and July.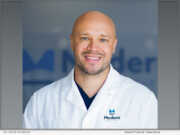 eNewsChannels NEWS: -- A new podiatric clinic by Modern Foot & Ankle opens today in Kissimmee-the group's thirteenth clinic in Central Florida. Today also marks two months since the opening of the Kirkman office.
eNewsChannels NEWS: -- It's difficult for any parent to watch their child get sidelined by foot and ankle pain. Worse yet-finding a podiatrist who specializes in pediatric cases. But for those who live in Lake Mary and Casselberry, accessing a qualified provider is no longer an issue. Fellowship-trained podiatric surgeon Shruti Dosi, DPM, recently joined Modern Foot & Ankle, a Central Florida podiatric group, bringing her exceptional skills in pediatrics and reconstructive surgery to the Orlando area.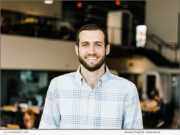 eNewsChannels NEWS: -- A new exam-prep company is helping students to pass the U.S. CPA exams in droves. Maxwell CPA Review was founded by Kyle Ashcraft, CPA and provides online CPA courses to prepare students for the U.S. CPA exams. Kyle passed all four CPA exams with a 90 and above, in only six months. Now he works to equip students with the same tools that prepared him for his exams.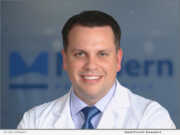 eNewsChannels NEWS: -- For people suffering from nerve pain and other complex foot and ankle conditions, there's a reason to celebrate in Celebration. This week, Eric Krznaric, DPM, opened a new clinic for Modern Foot & Ankle at 1530 Celebration Blvd., in Celebration, Florida.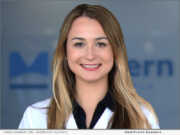 eNewsChannels NEWS: -- Modern Foot & Ankle adds two new offices to its growing network of high tech, patient-centric healthcare facilities. These mark the eighth and ninth locations for the multi-regional podiatric group. The Oviedo clinic, which opened in May, is located at 1000 Executive Dr. The address for the Lake Mary office is 2500 W. Lake Mary Blvd.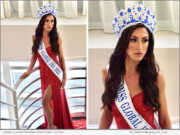 eNewsChannels NEWS: -- Last weekend, Danielle Alura of Miami was crowned Miss Global USA 2023 in Orlando, Florida. She will go on to compete on the world stage representing the USA for the chance to win the title of Miss Global 2023. She had interviewed for Miss Florida Global USA this year and earned the state title before competing in the 2023 Miss Global USA pageant.