Home
Tags
Patent and Trademark
Tag: Patent and Trademark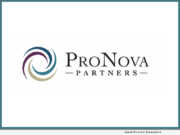 eNewsChannels NEWS: -- ProNova Partners, a Los Angeles based, 25-year-old Mergers and Acquisitions (M&A) firm has announced their commission to facilitate the sale of a new, patented device to lower mortality and other risks in specific, major heart surgery procedures.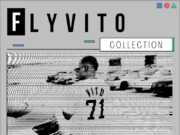 eNewsChannels NEWS: -- Flyvito® a well-established producer based in New Orleans, just announced the registering of his trademark Flyvito. This comes after years of working on major projects with artists worldwide. In an effort to verify the brand Flyvito, the producer has decided to register his trademark, and business Flyvito LLC in New Orleans.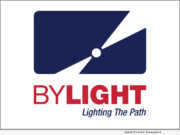 eNewsChannels NEWS: -- By Light Professional IT Services LLC (By Light), as a primary subcontractor to Flatirons Solutions Corporation, a U.S. company, was awarded a contract by the United States Patent and Trademark Office (USPTO) for the Patent Data and Document Management (PDDM) program with a potential value of $1.4 billion.
eNewsChannels NEWS: -- Bug-A-Salt (a subsidiary of Skell Inc.) this month prevailed in a patent and trademark infringement lawsuit against Dillard's Department Stores, according to the Bug-A-Salt, attorney, Liat Cohen, Esq.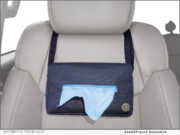 eNewsChannels NEWS: -- It's a clever idea and one that sprung from two near-miss accidents when Arlene Mathews, a registered nurse, and founder of Care Dynamics, Inc. attempted to grab a tissue while driving. She's now relaunched the product with a better look and design.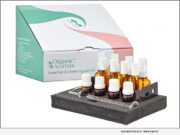 eNewsChannels NEWS: -- Organic Aromas®, creator of the innovative nebulizing aromatherapy diffuser has once again introduced cutting edge products to the market. The Essential Oil Blending Lab Kit, The Attar Nebulizing Diffuser and the ultimate blending guide eBook are now available. The company has also received a new trademark for the Raindrop diffuser design.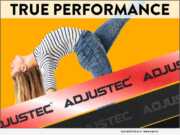 eNewsChannels NEWS: -- The US Patent and Trademark Office (USPTO) recently awarded Talon's Adjustec a second patent in a series of patterns concerning their Adjustec stretch technology Bandroll product. The patent provides additional protection for the Adjustec Bandroll-the design behind Talon's Inventor of the Year Award for 2020, awarded by Aramark. Following this second patent are two more patterns pending for the Adjustec Bandroll that cover even a wider range of applications.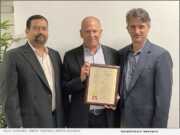 eNewsChannels NEWS: -- Fanplayr, a leader in online behavioral personalization and artificial intelligence for the past decade, announced that the United States Patent and Trademark Office (USPTO) has issued U.S. Patent No. 10,958,743 which is related to the use of true first party observed data to offer behavior personalization focused on growing revenues for Fanplayr customers.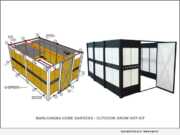 eNewsChannels NEWS: -- Tempe, Arizona-based, Marijuana Home Gardens announces it has filed for a patent on its turnkey Outdoor Marijuana Grow Hut Kit (USPTO application: US 63/163,586).
eNewsChannels NEWS: -- Zeteo Biomedical, a privately held, biomedical device company, announced today it has been awarded a United States Patent for its "Oral Delivery Device and Methods" (US Patent 10238577). This latest patent expands the capabilities of Zeteo's ZEO Delivery Platform to systemically deliver drugs or biologics, into the body non-invasively via the sublingual route.