Home
Tags
Patent and Trademark
Tag: Patent and Trademark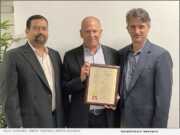 eNewsChannels NEWS: -- Fanplayr, a leader in online behavioral personalization and artificial intelligence for the past decade, announced that the United States Patent and Trademark Office (USPTO) has issued U.S. Patent No. 10,958,743 which is related to the use of true first party observed data to offer behavior personalization focused on growing revenues for Fanplayr customers.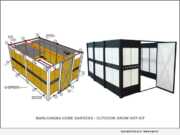 eNewsChannels NEWS: -- Tempe, Arizona-based, Marijuana Home Gardens announces it has filed for a patent on its turnkey Outdoor Marijuana Grow Hut Kit (USPTO application: US 63/163,586).
eNewsChannels NEWS: -- Zeteo Biomedical, a privately held, biomedical device company, announced today it has been awarded a United States Patent for its "Oral Delivery Device and Methods" (US Patent 10238577). This latest patent expands the capabilities of Zeteo's ZEO Delivery Platform to systemically deliver drugs or biologics, into the body non-invasively via the sublingual route.
eNewsChannels NEWS: -- Caisson Biotech and parent company Heparinex are pleased to announce that they have received a positive examination report from the European Patent Office for a patent covering the chemoenzymatic production of heparosan utilized in the HEPtune® drug delivery platform. Once certified, the new patent family will increase patent coverage across Europe, adding to the U.S. holdings.
eNewsChannels NEWS: -- Skell, Inc., dba Bug-A-Salt, has filed suit against the department store chain Dillard's and its distributor, William E. Connor & Associates, for infringing on Skell's 2013 patent for a "bug killing gun," according to Bug-A-Salt's attorney, Liat Cohen.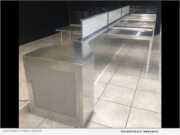 eNewsChannels NEWS: -- LuciGold today announced the development of our newest product line, Hygeia (patent pending*), a custom designed line of furniture with built-in High Efficiency Particulate Air (HEPA) Filtration Systems.
eNewsChannels NEWS: -- FormFree® has been granted Patent Number 10,769,723 for its proprietary 'Systems and Methods for Electronic Account Certification and Enhanced Credit Reporting' by the United States Patent and Trademark Office.
eNewsChannels NEWS: -- Revealiency (aka Emissions-Based Maintenance or EBM) is a Clean Technology company that focuses on optimizing compression ignition engine performance by sampling, and analyzing, engine exhaust using EBM Artificial Intelligence (AI) software to identify corrective maintenance actions that can be taken by engine owners.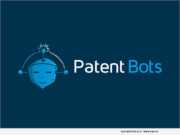 eNewsChannels NEWS: -- Patent Bots today announced its Patent Law Firm Quality Scores, a new ranking of 802 U.S. patent law firms with at least 50 issued patents for the year ending March 31, 2020. Patent Bots downloaded 310,842 publicly available patents from the United States Patent and Trademark Office and then used the company's AI-powered, automated patent proofreading tool to count the number of errors in each issued patent.
eNewsChannels NEWS: -- Canon Inc., Globest Trading Inc., and Globest's parent company, Internet Brand Development (HK) Limited ("IBD"), have entered into a settlement agreement to amicably resolve the pending lawsuit between Canon and Globest in the Central District of California.