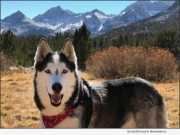 eNewsChannels NEWS: -- "Natural remedies and vitamins for dogs with seizures can help," says Susan Blake Davis, Pet Nutritionist at Ask Ariel Your Pet Nutritionist (AskAriel.com). There are many misconceptions about what causes seizures in dogs. Upon receiving the diagnoses, some pet owners may consider euthanasia.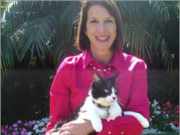 eNewsChannels COLUMN: Raw frozen pet food diets have become increasingly popular, however, controversy about them still persists. Some of the controversy arises from a...
eNewsChannels ARTICLE: When your veterinarian recommends a prescription diet for your pet, it is because your pet has a health condition that requires dietary modification. Your veterinarian has your pet's best interest in mind and is trying to help you take better care of your pet.
eNewsChannels COLUMN: Pet nutrition can be a frustrating process with so many labels, ingredients and brands to research. How do you know which pet...