Home
Tags
Pets and Veterinary
Tag: Pets and Veterinary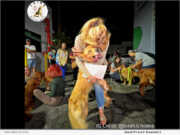 eNewsChannels NEWS: -- hina Rescue Dogs, a 501(c)(3) organization, committed to rescuing and saving dogs from the slaughterhouses, meat trade, abuse, and neglect in China, has rescued into the U.S. the first large shipments of dogs from China following the Center for Disease Control and Prevention (CDC) dog ban.
eNewsChannels NEWS: -- With gas prices still hovering above $5.30 per gallon and many people leaving their "gas guzzlers" in the driveway, the Sacramento SPCA is reminding the community that it's the perfect time to donate their unwanted vehicle to benefit the animals.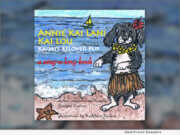 eNewsChannels NEWS: -- Children's sing-along book author and vocalist Bridget Burton will donate $5 from every book bundle sale to the Kauai Humane Society (KHS), starting August 22, 2022. A special "give back" page on the book's website will keep track of purchases of "Annie Kai Lani Kai Lou: Kauai's Beloved Pup" (ISBN: 978-0996216050) hard cover print and companion digital version bundle.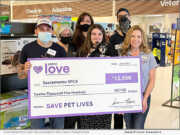 eNewsChannels NEWS: -- The Sacramento SPCA announced today that they received a $12,500 grant investment from national nonprofit Petco Love, to expand their lifesaving support for animals affected by disaster in Northern California. Petco Love is a national nonprofit leading change for pets by harnessing the power of love to make communities and pet families closer, stronger, and healthier.
eNewsChannels NEWS: -- Gray Brothers Wildlife LLC announced today they released a guide on their website that will help homeowners identify any signs of bat problems or infestations within a home. The guide is called: "How Do I Know If I Have Bats in My Home? 9 Signs You Might Have a Bat Problem."
eNewsChannels NEWS: -- Singing Dog Vanilla has partnered with Wizard of Paws Wildlife Education & Conservation Inc. in Indianapolis, Indiana. The Vanilla company, known for its silly name, will sponsor a New Guinea Singing Dog named Kora Nakako. They will help support the animal's well-being and educate their fans about the breed.
eNewsChannels NEWS: -- Jameson Humane (Jameson), a solutions-based nonprofit and animal sanctuary which educates to inspire change on behalf of companion and farmed animals, is holding its signature fundraising event, WineaPAWlooza 2022, live and in-person on June 24 and June 25 at 5 p.m., PT. Combining two things that are universally loved (wine and animals), WineaPAWlooza has consistently earned its place as one of the top 10 wine events in the country.
eNewsChannels NEWS: -- China Rescue Dogs, a leading International non-profit dog rescue based in the United States, is in the middle of an urgent dog rescue effort in China. Shanghai Animal Rescue reached out to China Rescue Dogs for help after they discovered a dog breed farm north of Harbin were selling all their dogs into the meat-trade.
eNewsChannels NEWS: -- Non-profit Legalize Ferrets (legalizeferrets.org) announced today that we are disappointed that California Attorney General ignores Civil Code in Domestic Ferret Ballot Initiative. The ferret legalization grassroots organization, has repeatedly asked the California Attorney General for a legal opinion.
eNewsChannels NEWS: -- China Rescue Dogs, a leading American 501(c)(3) non-profit dog rescue, has been recognized for its efforts to save dogs from the Chinese meat trade. Over the past year, China Rescue Dogs has been rescuing and rehabilitating dogs from China and providing them with loving homes in the United States and Canada.