Home
Tags
Pets and Veterinary
Tag: Pets and Veterinary
eNewsChannels NEWS: -- Jameson Humane (Jameson), a solutions-based nonprofit and animal sanctuary which educates to inspire change on behalf of companion and farmed animals, is holding its signature fundraising event, WineaPAWlooza 2022, live and in-person on June 24 and June 25 at 5 p.m., PT. Combining two things that are universally loved (wine and animals), WineaPAWlooza has consistently earned its place as one of the top 10 wine events in the country.
eNewsChannels NEWS: -- China Rescue Dogs, a leading International non-profit dog rescue based in the United States, is in the middle of an urgent dog rescue effort in China. Shanghai Animal Rescue reached out to China Rescue Dogs for help after they discovered a dog breed farm north of Harbin were selling all their dogs into the meat-trade.
eNewsChannels NEWS: -- Non-profit Legalize Ferrets (legalizeferrets.org) announced today that we are disappointed that California Attorney General ignores Civil Code in Domestic Ferret Ballot Initiative. The ferret legalization grassroots organization, has repeatedly asked the California Attorney General for a legal opinion.
eNewsChannels NEWS: -- China Rescue Dogs, a leading American 501(c)(3) non-profit dog rescue, has been recognized for its efforts to save dogs from the Chinese meat trade. Over the past year, China Rescue Dogs has been rescuing and rehabilitating dogs from China and providing them with loving homes in the United States and Canada.
eNewsChannels NEWS: -- 911fosterpets, a peer-to-peer online pet fostering platform, is seeking volunteers who can foster pets displaced by the recent monster tornado. In the aftermath of natural disasters, as people begin to piece their life back together, they often find their temporary relocation options don't include their beloved pets.
eNewsChannels NEWS: -- The 3rd Annual Art Fur Paws Online Auction to benefit the Sacramento SPCA will be live at Witherell's from November 18 to December 2, 2021. Now in its third year, this two-week auction will feature artwork by many of the region's finest artists, as well as antiques, collectibles, and jewelry, all donated by Sacramento SPCA supporters.
eNewsChannels NEWS: -- he Sacramento SPCA announced today that they received a $15,000 grant investment from Petco Love, to support their lifesaving work for animals through the newly constructed Zoe K. McCrea Animal Health Center. A check presentation was held at the Petco retail store located at 855 E Bidwell Street in Folsom, California on Friday, July 9 at 11 a.m.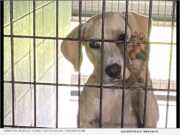 eNewsChannels NEWS: -- Mt. Pleasant Animal Shelter announces more than 350 animals will be transported from El Paso to California, New Jersey, and Wisconsin, thanks to efforts by BISSELL Pet Foundation, Animal Rescue Corps, University of Florida's Maddie Shelter Medicine Program, City of El Paso Animal Services and more.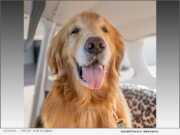 eNewsChannels NEWS: -- China Rescue Dogs is requesting an exemption for 501(c)(3) rescues from the recent U.S. Centers for Disease Control and Prevention (CDC) suspension of dogs entering the U.S. from countries classified as high risk for rabies.
eNewsChannels NEWS: -- The Sacramento SPCA is hosting their annual Doggy Dash on Saturday, June 5, 2021 - and this year is sure to offer more than just another walk in the park. Now celebrating its 28th anniversary, the Sacramento SPCA's Doggy Dash has grown into Northern California's largest 2K/5K dog walk and pet festival.