Home
Tags
Pets and Veterinary
Tag: Pets and Veterinary
eNewsChannels NEWS: -- Many pet lovers are taking COVID-19 cleaning recommendations to the extreme. The veterinary toxicology specialists at Pet Poison Helpline have seen a 100% increase in the number of calls from concerned pet owners about the potential misuse of common cleaning items including hand sanitizer, bleach and wipes on or near their pets.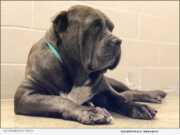 eNewsChannels NEWS: -- The Sacramento SPCA announced today that demand for its COVID-related services is surging in May despite an anticipated decrease based on federal stimulus and unemployment payments to Sacramento area residents. The increase in need comes at a time when the organization is preparing to expand programs, including adoptions, as part of the area's re-opening plans.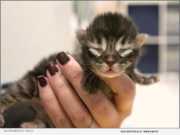 eNewsChannels NEWS: -- The Sacramento SPCA announced today that, since April 1, it has seen a 500% increase in the number of underage kittens (younger than six weeks) come in to the shelter at 6201 Florin Perkins Rd in Sacramento versus the same time period last year.
eNewsChannels NEWS: -- Frisky Cat Café is just a few short weeks away from being the first cat café in St Augustine. Never heard of a cat café? Now's the chance to experience one. And, there are more coming to cities around the country. Frisky Cat Café is partnering with Bold Bean Coffee Roasters and will be located at 1092 S. Ponce De Leon.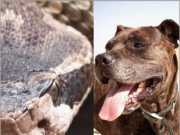 eNewsChannels NEWS: -- Partners Snake Avoidance has trained over 17,000 dogs to avoid the scent and sound of a Rattlesnake. This protects the dogs and their owners from the deadly venom of a rattlesnake. A Rattlesnake bite can cost several thousand dollars to treat and may prove deadly.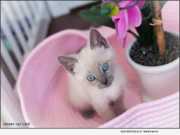 eNewsChannels NEWS: -- Small Lives Matter Kitten Rescue Inc., a nonprofit 501(c)(3) organization specializing in saving sick and orphaned kittens, announces that they are partnering with Whiskers Cafe, LLC and Bold Bean Coffee Roasters to open Frisky Cat Cafe at 1092 S. Ponce De Leon Blvd. in St. Augustine, Florida. It's a first-of-its-kind cat cafe, combining a coffee beverage cafe with a cat lounge.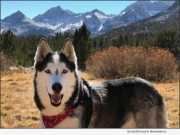 eNewsChannels NEWS: -- "Natural remedies and vitamins for dogs with seizures can help," says Susan Blake Davis, Pet Nutritionist at Ask Ariel Your Pet Nutritionist (AskAriel.com). There are many misconceptions about what causes seizures in dogs. Upon receiving the diagnoses, some pet owners may consider euthanasia.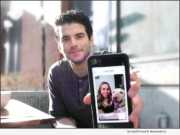 eNewsChannels NEWS: -- New dating app Wowzer is officially available for download nationally, with user-growth marketing focused on the company's home city of Seattle. The app that helps dog-loving humans make more meaningful connections will launch in Seattle this fall before bringing the Wowzer community experience to cities nationwide later in 2020.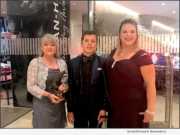 eNewsChannels NEWS: -- Guardian Angels Medical Service Dogs is both humbled and honored to announce that on Friday, October 5, 2019 after more than a million public votes, our Service Dog, Alice; specifically trained to assist Recipient Antonio was named the 2019 Hero Dog of the Year in the American Humane Hero Dog Awards.
eNewsChannels NEWS: -- The Animal Care and Control Team of Philadelphia (ACCT Philly) Board of Directors today announced Aurora Velazquez as the new Executive Director of the City's animal shelter. Velazquez will begin her new role on November 4, 2019.