Home
Tags
Philadelphia Business
Tag: Philadelphia Business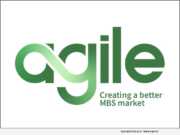 eNewsChannels NEWS: -- Agile, a new fintech bringing mortgage lenders and broker dealers on to a single electronic platform, has formally announced the launch of its flagship RFQ (request for quote) platform. All MBS market participants can now participate on an electronic platform that expedites the exchange of To-Be-Announced Mortgage-Backed Securities (TBAs).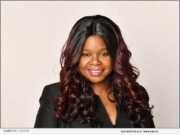 eNewsChannels NEWS: -- When Kimberly Cloud found herself out on the street due to domestic violence, she didn't let that stop her. In fact, the incident just served to give her strength to not only start her own business, but to give back to the community too. With a passion for making wigs, she started working with her local chapter of Dress for Success and then launched her own line of wigs, Genuinely Michelle Wigs, LLC.
eNewsChannels NEWS: -- Sugarpeel announces newest Deliberately Considerate™ digital publication recognizing people trying to change the world for the better, featuring Native American Oren Lyons, Faithkeeper of the Onondaga Nation and international advocate for our Mother Earth, and Indigenous rights.
eNewsChannels NEWS: -- Commercial real estate and private equity investment firm Argosy Real Estate Partners has chosen Pereview Software to support its growing portfolio and data strategy.
eNewsChannels NEWS: -- UniversalCIS, a market leader in technology and solutions to the mortgage industry, is pleased to announce the acquisition of mortgage technology provider SharperLending. The SharperLending transaction, which follows the merger of Universal Credit, CIS Credit Solutions, and Avantus, provides further enhancements to the technology platform for UniversalCIS.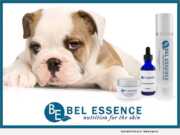 eNewsChannels NEWS: -- Bel Essence (belessence.com), the natural skin care company making effective anti-aging products and moisturizers, launches a natural anti-aging lip balm collection in time for Valentine's Day.
eNewsChannels NEWS: -- "There is no excuse for single use," claims Danielle Alura, Elite Miss Pennsylvania. With all the various ways we create waste in our daily lives, our businesses, and our government, the tourism industry is one of the most wasteful veins of our society. While hotels have many ways they create waste, Danielle Alura decided to focus on the plastic waste we luxuriously call toiletries; the little convenient bottles we love to use, toss and forget about.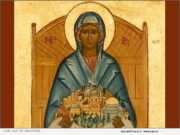 eNewsChannels NEWS: -- Our Lady of Palestine, a not for profit webstore, signs an exclusive international distribution agreement with Blest Art, Inc., a religious goods company of Beloit, Wisconsin, to sell handicraft products from the Holy Land originating from the Palestinian Territory and Israel.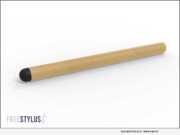 eNewsChannels NEWS: -- In response to worldwide demand, FreeStylus has launched a first of its kind patent-pending 100% recyclable, single-use stylus designed to eliminate direct human contact with public technology surfaces.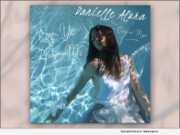 eNewsChannels NEWS: -- Who doesn't like watching fluffy polar bears, monkeys in natural hot springs, and koalas? Custom couture made out of single use objects? The official music video for "Can You Hear Me" By Danielle Alura is very eye-catching and creates an amazing picture for Mother Earth; fluffy, fashionable and factual all at the same time.