Home
Tags
Philadelphia Business
Tag: Philadelphia Business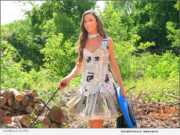 eNewsChannels NEWS: -- Danielle Alura, Elite Miss Pennsylvania, received the 2020 Olive Branch Certificate of Recognition from the Coalition for Peace Action for her efforts against climate change, to build a green economy. One of the achievements this year was Danielle held a socially distanced green talk outside Philly for hotel owners.
eNewsChannels NEWS: -- Sibi Health, an online marketplace for healthcare services, is now available for individuals and businesses in the Philadelphia area. Sibi Health finally brings convenience and transparency to healthcare payment by democratizing access to local providers offering upfront transparent prices for both virtual and in-person care.
eNewsChannels NEWS: -- PHILADELPHIA, Pa., July 2, 2020 (SEND2PRESS NEWSWIRE) -- With Black Lives Matter and other protests against racial discrimination, discussions have broadened to include underrepresentation of blacks in management positions in the workplace. The latest job index data shows black underrepresentation in management occupations has worsened over the past three years, Dr. Nathan Hardy finds.
eNewsChannels NEWS: -- Thar Process Inc., global leader in the design and manufacture of advanced technologies for the extraction and purification of natural products, announces a new Isolator XXX phase for hemp/cannabis extract purification by supercritical fluid chromatography (SFC).
eNewsChannels NEWS: -- The Pearce Law Firm, Personal Injury and Accident Lawyers P.C. has a new pedestrian fatality study which highlights accident statistics and community response. Accidents involving pedestrians resulting in serious injuries or fatalities are on the rise in Philadelphia.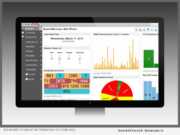 eNewsChannels NEWS: -- Perkiomen Valley School District (PVSD) has selected the industry-leading Synergy Education Platform by Edupoint(r) Educational Systems for its K-12 student information management needs. The district's Synergy solution will include Synergy Student Information System, Synergy Online Registration, and Synergy Special Education. PVSD serves over 5,500 students in the Philadelphia region.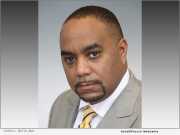 eNewsChannels NEWS: -- The COVID-19 crisis could create opportunities for the Philadelphia region to thrive as a real estate market going forward, and buttress its reemergence as a center for business, according to an expert at Rittenhouse Appraisals.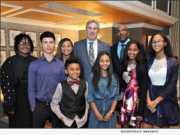 eNewsChannels NEWS: -- The First Tee of Greater Philadelphia hosted its fourth annual Leaders & Achievers Gala at the Philadelphia Country Club on March 4. This event provides critical resources for TFT of Greater Philadelphia to positively impact the lives of over 30,000 young people in the region, and to forward their mission of teaching life skills and core values through the game of golf.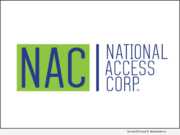 eNewsChannels NEWS: -- National Access Corp. (NAC), an access and mobility provider focused on improving the lives of the physically disabled and elderly population, has launched its "Make it Better" - "One at a Time" initiative, which seeks out deserving individuals needing access or mobility related equipment or home modifications.
eNewsChannels NEWS: -- The Animal Care and Control Team of Philadelphia (ACCT Philly) Board of Directors today announced Aurora Velazquez as the new Executive Director of the City's animal shelter. Velazquez will begin her new role on November 4, 2019.