Home
Tags
Phoenix Business
Tag: Phoenix Business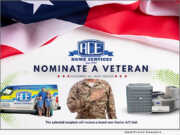 eNewsChannels NEWS: -- ACE Home Services is a top HVAC and Plumbing company servicing the Phoenix Metro area. For years since it was founded, they have provided homes with quality AC and Heating facility maintenance, equipment installation, and repair, ensuring smooth operation in homes. This veteran operated company is proud to support and hire military members for over 25 years.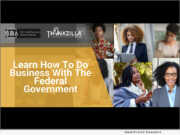 eNewsChannels NEWS: -- Expanding access to more than $500 million in annual contracting, Thinkzilla Consulting and the Arizona District Office of the U.S. Small Business Administration are collaborating to host a special event on "How to Do Business with the Federal Government." The free in-person event takes place May 24 from 10 to 12:30 p.m. and registration is now available.
eNewsChannels NEWS: -- The Otherness Podcast is a narrative exploring and engaging autism through experienced stories from those who have lived with it. Dr. Todd Peter Levine, a psychiatrist with a brother with autism, presents conversations, concepts and guests covering an array of interactions and experiences from those with or close to autism.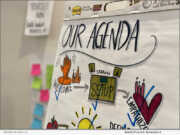 eNewsChannels NEWS: -- RECREATE Now LLC is taking applications for its second cohort in Arizona and it's first cohort in San Francisco, California to help aspiring women entrepreneurs build and launch their idea. The organization is aiming to support the underserved market of women over 40 who are transitioning from the corporate world and wanting to start their own business or non-profit without being surrounded by twenty-something tech bros.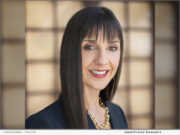 eNewsChannels NEWS: -- Lisa Baldwin, an industry veteran with a track record of successes with paramount brands like Tiffany and Co., Coach and Macy's, is bringing her earned expertise to TAG CXO as a fractional CIO. Baldwin's remarkable insights come from 30 years of IT experience, managing modernization and transformation across all aspects of business.
eNewsChannels NEWS: -- COR Consultants is pleased to announce that Mike Holt has joined the team as a real estate agent. Mike Holt is an Ahwatukee Realtor who has a degree in Computer Science and past experience managing teams at Amazon.
eNewsChannels NEWS: -- Steve Phillips, a change-oriented global technology executive, has joined TAG CXO to offer interim and fractional executive CIO services available for on-demand engagement to mid-market operators.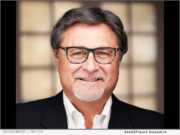 eNewsChannels NEWS: -- Ed Escobedo has watched technology evolve and grow over the past 40 years. He has now joined TAG CXO as a seasoned executive who brings skills and experience as fractional CIO.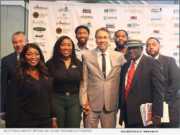 eNewsChannels NEWS: -- Thinkzilla Consulting today announced that As Scottsdale Mayor David D. Ortega proclaimed Sept. 15 "United Diversity Business Summit Day," diverse business leaders and entrepreneurs from across Arizona came together to share ideas and innovations at the first United Diversity Business Summit, which was livestreamed by the City of Scottsdale.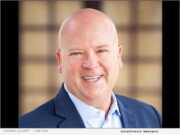 eNewsChannels NEWS: -- Paul Elliott still values the promise behind a handshake. He grew up listening to talk of the family business discussed around the dinner table. His Midwest family, led by his grandfather, modeled those downhome values where only a handshake was required. Elliott has used those impressionable lessons throughout his life and in his own career. Now he aims to serve others with the same kind of integrity as the newest chief information officer at TAG CXO.