Home
Tags
Phoenix Business
Tag: Phoenix Business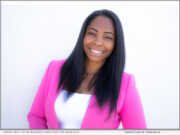 eNewsChannels NEWS: -- Millionaire Mastermind Academy announced today that IMPACT AZ 2025, a nine-month supplier diversity readiness program designed to close the racial wealth gap for black and minority business owners, is proud to announce JPMorgan Chase as its title sponsor. Since 2015, JPMorgan Chase has spent $11 billion with diverse suppliers. In 2020 alone, the diverse supplier spend was over $2 billion.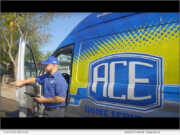 eNewsChannels NEWS: -- ACE Home Services, a leading provider of HVAC and plumbing services in the Phoenix metropolitan area, is proud to announce its fourth annual air conditioning unit giveaway. This year, the company has chosen to honor the hard work and dedication of local community member, Sandra Saldana, by providing her with a brand new A/C unit, valued up to $10,000.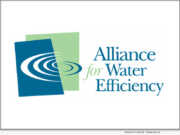 eNewsChannels NEWS: -- Today the Alliance for Water Efficiency (AWE) released the 2022 U.S. State Policy Scorecard for Water Efficiency and Sustainability (Scorecard), which ranked each U.S. state based on its adoption of laws and policies that advance water efficiency, conservation, sustainability, and affordability. Arizona was ranked third in the nation, and second in the Colorado River Basin region, scoring 50 out of 89 possible points.
eNewsChannels NEWS: -- Designed to make an impact for Black-owned businesses in the new year and beyond, IMPACT AZ 2025 focuses on supplier diversity readiness to close the racial wealth gap for diverse business owners. The Millionaire Mastermind Academy program is accepting applications from serious entrepreneurs interested in a solutions-driven accelerator program, Thinkzilla Consulting Group announced today.
eNewsChannels NEWS: -- Ketolicious Kitchens recently launched a new brand - Sonora™ - that caters to the Keto and low-carb lifestyle, specifically those looking for authentic Mexican fare. Founded by Lupita Aguilera Hicks, she shares that the basis of her product line all started at home. Some of her family members experienced serious complications from heart disease and diabetes and she even observed close friends who died from related complications from the disease.
eNewsChannels NEWS: -- World of Illumination, the producer of the world's largest drive-through animated light show, announced its lineup of new theme parks for the 2022 holiday season and headlining the list are three Arizona locations. World of Illumination is constructing its larger-than-life holiday light event in the parking area of Six Flags in Phoenix, and Tempe Diablo Stadium.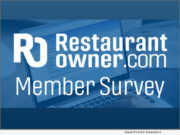 eNewsChannels NEWS: -- This week, RestaurantOwner.com released its 2022 POS Survey Report. The survey asked over 800 independent restaurant owners to rate and comment on their POS systems' installation and operational costs, system and contract characteristics, and their satisfaction with POS features and support.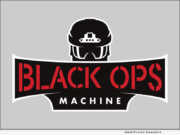 eNewsChannels NEWS: -- Black Ops Machine Inc is announcing its grand opening date. We are a brand new UTV part and accessory manufacturer. Black Ops Machine is a new business with affordable products and they support our United States troops and ALL first responders.
eNewsChannels NEWS: -- Building on the success of 2021 "United Diversity Business Summit Day," which included a special proclamation from Scottsdale Mayor David D. Ortega, the second annual United Diversity Business Summit will be held on Sept. 14, 2022. Presented by Thinkzilla Consulting Group and the City of Scottsdale, the summit will engage business and community leaders in efforts to create more diverse and inclusive outcomes.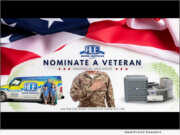 eNewsChannels NEWS: -- ACE Home Services is a top HVAC and Plumbing company servicing the Phoenix Metro area. For years since it was founded, they have provided homes with quality AC and Heating facility maintenance, equipment installation, and repair, ensuring smooth operation in homes. This veteran operated company is proud to support and hire military members for over 25 years.