Home
Tags
Phoenix Business
Tag: Phoenix Business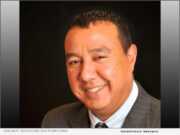 eNewsChannels NEWS: -- Adelante Healthcare has announced the appointment of Pedro Cons as Chief Executive Officer (CEO). Mr. Cons will join the organization on July 6, 2020. Mr. Cons has worked tirelessly to build relationships with a variety of entities including schools, businesses, other nonprofit organizations.
eNewsChannels NEWS: -- ACE Home Services is a top HVAC and Plumbing company servicing the Phoenix Metro area. For years since it was founded, they have provided homes with quality AC and Heating facility maintenance, equipment installation, and repair, ensuring smooth operation in homes.
eNewsChannels NEWS: -- Soony Costello, founder and creator, Candied Nails, saw a gap in the nail salon market and set out to fill it. Now, the business is growing in leaps and bounds. Her model for success includes long lasting nail art that is not only eye-catching, but affordable too. Candied Nails quite simply puts nail design into the hands of the consumer.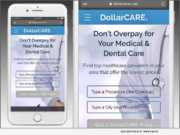 eNewsChannels NEWS: -- The DollarCARE platform from Dollar Care, Inc. enables individuals with no health insurance or high deductible plans to search and find providers near them that offer the lowest prices on medical and dental procedures, treatments and services.
eNewsChannels NEWS: -- Dr. Lauren Goodall, PsyD, author of "Bipolar is not an STD" (ISBN: 978-1089401507) takes notice of her two "Best Book" achievements for her outstanding self-help book. BookAuthority, ranked her book at #11 in Best Bipolar Disorder books of all time, and #6 in 2020's best Bipolar books.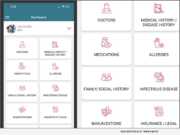 eNewsChannels NEWS: -- Bringing together a team of Clinical Leaders, Healthcare IT Professionals and Software experts, the Knapsack Health mobile application is designed to flourish in the Interoperability and Blockchain movement that is currently happening in Healthcare.
eNewsChannels NEWS: -- In "Med School after Menopause, The Journey of my Soul" (ISBN: 978-0578526300; $14.99 Divine Publishing, Nov. 2019) author Ann Charlotte Valentin shows the reader that it is never too late to transform one's life path. By sharing stories from her own life, she helps the reader identify how their own perception affects them in different situations.
eNewsChannels NEWS: -- Rich Berra, co-host of the nationally syndicated Johnjay and Rich Show on iHeart Radio, has released his second holiday children's book, "Christmas Steve Meets Christmas Carol" (ISBN: 978-0578571904). Proceeds from the sale of each book go to the #LoveUp Foundation.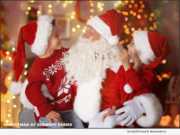 eNewsChannels NEWS: -- The 250-acre Schnepf Farms, one of the Phoenix area's favorite destinations, is turning into a winter wonderland this holiday season. Together with World of Illumination, the leader in Christmas entertainment with the world's largest animated holiday light show, the Farm is unveiling Christmas at Schnepf Farms-a new kind of holiday magic for the entire family.
eNewsChannels NEWS: -- It's the second edition of the Urban Farm Program at St. Vincent de Paul's 2019 Fall Festival. ACE Home Services will be providing resources, supplies, and other benefits for the less fortunate in the society.