eNewsChannels NEWS: -- Author Colleen Millsteed has announced the release of her book, "Battle Angel: The Ultimate She Warrior," (IBSN: 978-0228888727; March 2023) a collection of empowering poetry written to inspire women to tap into their inner strength and overcome the challenges of life.
eNewsChannels NEWS: -- Australian author Jayda Addleton announces the release of her debut poetry book, "Unspoken Emotions" (ISBN: 978-0228883203; March 2023), which explores life from a child's innocence to facing the harsh realities of the world. "Unspoken Emotions" is a collection of poems that offers an honest and raw portrayal of life's challenges.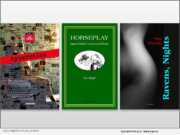 eNewsChannels NEWS: -- Deuxmers Publishing announces the release of two new novels by Lee Siegel, "Typerotica" and "Horseplay"; and a long-awaited collection of new poems by Peter Shaindlin, titled "Ravens, Nights."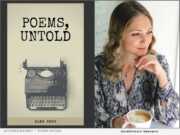 eNewsChannels NEWS: -- "Poems, Untold" (ISBN: 979-8651689033), by Elen Krut, is a collection of inspirational poems written by the author to encourage, guide, reflect, and present a different perspective and observations to readers.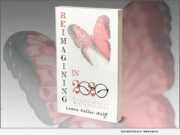 eNewsChannels NEWS: -- Eight One 818 Publishing announces a new book release, "Reimagining In 2020: Poems: First Reflections" (ISBN: 978-1733941235) by Laura Keller-Wolff. Response to a world pandemic comes in many forms. Sheltering in place, one poet finds deeper vision facing the urgencies of radical change.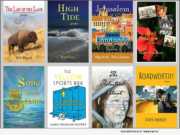 eNewsChannels NEWS: -- Aubade Publishing, a member of the Independent Book Publishers Association (IBPA), is steadily growing, expanding and exceeding its business expectations. It's scheduled to release eight titles in 2020 - four poetry collections, three novels and one memoir.
eNewsChannels NEWS: -- It was 1968 when literary giant Horace Mungin penned his first published work, "Dope Hustler's Jazz," part one of a two volume set of anti-drug poetry. "Dope Hustler's Jazz" was the beginning of a writing career that started in the Black Arts Movement. Horace Mungin Books is celebrating 50 years of intellectual success with the re-release of ten books.
eNewsChannels NEWS: -- From a creative and highly imaginative author and multimedia artist, Marsha Ross, comes an eloquent, erotic and extremely engrossing poetic anthology - "INSIDE HOLLYWOOD" (ISBN: 978-1544031002). This collection of thoughts, poetry, lyrics, art and erotica, was inspired by her experiences in Hollywood, and unveils the true quintessence of passion, romance and love.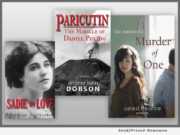 eNewsChannels NEWS: -- This summer, Aubade Publishing is scheduled to release three books: "Sadie in Love," a novel by Rochelle Distelheim; "Paricutin: The Miracle of Daniel Pulido,"a novel by Jerome John Dobson; and "The Annotated Murder of One," a collection of poems by Jared Pearce.
eNewsChannels NEWS: (MILWAUKEE, Wis.) -- Minnesota poet Georgia Lundeen, who made a name in verse through her popular blog Shrinks Aren't Cheap, is set to release her first physical collection of works, titled "Spare" (ISBN: 978-1-940129-69-3), on April 21, 2017, Vegetarian Alcoholic Press announced today.