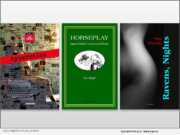 eNewsChannels NEWS: -- Deuxmers Publishing announces the release of two new novels by Lee Siegel, "Typerotica" and "Horseplay"; and a long-awaited collection of new poems by Peter Shaindlin, titled "Ravens, Nights."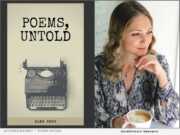 eNewsChannels NEWS: -- "Poems, Untold" (ISBN: 979-8651689033), by Elen Krut, is a collection of inspirational poems written by the author to encourage, guide, reflect, and present a different perspective and observations to readers.
eNewsChannels NEWS: -- Eight One 818 Publishing announces a new book release, "Reimagining In 2020: Poems: First Reflections" (ISBN: 978-1733941235) by Laura Keller-Wolff. Response to a world pandemic comes in many forms. Sheltering in place, one poet finds deeper vision facing the urgencies of radical change.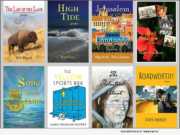 eNewsChannels NEWS: -- Aubade Publishing, a member of the Independent Book Publishers Association (IBPA), is steadily growing, expanding and exceeding its business expectations. It's scheduled to release eight titles in 2020 - four poetry collections, three novels and one memoir.
eNewsChannels NEWS: -- It was 1968 when literary giant Horace Mungin penned his first published work, "Dope Hustler's Jazz," part one of a two volume set of anti-drug poetry. "Dope Hustler's Jazz" was the beginning of a writing career that started in the Black Arts Movement. Horace Mungin Books is celebrating 50 years of intellectual success with the re-release of ten books.
eNewsChannels NEWS: -- From a creative and highly imaginative author and multimedia artist, Marsha Ross, comes an eloquent, erotic and extremely engrossing poetic anthology - "INSIDE HOLLYWOOD" (ISBN: 978-1544031002). This collection of thoughts, poetry, lyrics, art and erotica, was inspired by her experiences in Hollywood, and unveils the true quintessence of passion, romance and love.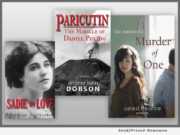 eNewsChannels NEWS: -- This summer, Aubade Publishing is scheduled to release three books: "Sadie in Love," a novel by Rochelle Distelheim; "Paricutin: The Miracle of Daniel Pulido,"a novel by Jerome John Dobson; and "The Annotated Murder of One," a collection of poems by Jared Pearce.
eNewsChannels NEWS: (MILWAUKEE, Wis.) -- Minnesota poet Georgia Lundeen, who made a name in verse through her popular blog Shrinks Aren't Cheap, is set to release her first physical collection of works, titled "Spare" (ISBN: 978-1-940129-69-3), on April 21, 2017, Vegetarian Alcoholic Press announced today.
eNewsChannels NEWS: (FREMONT, Calif.) -- EGW Publishing, established 1979, is proud to announce the release of its newest book, "Poets About Poetry: Interviews with Contemporary American Poets" by H. Philip Hsieh. 14 renowned poets, including four Poets Laureate of the United States, a Nobel Prize winner (chemistry), three Pulitzer Prize Winners and other prestigious poetry award recipients are presented in this book of interviews.
ADDISON, Ill. /eNewsChannels/ -- Published at age 16, poet Aaron Ozee has written and self-published four poetry books through the self-publishing company, Lulu. 'Celestial Inferno: Poems of Another Realm,' initially released in hardcover, now will be available as an eBook and Kindle Edition through major retailers such as Amazon, Barnes and Noble, Kobo Books, and more.