Home
Tags
Pompano Beach Business
Tag: Pompano Beach Business
eNewsChannels NEWS: -- RMA is proud to announce that their city clients won three of the fourteen awards bestowed by the Florida Redevelopment Association, including the prestigious President's Award. RMA provides staffing services for the West Palm Beach CRA and provides economic development and real estate consultancy services for the City of Deltona. The FRA award ceremony was presented virtually on November 19, 2020.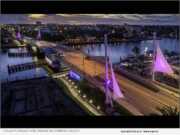 eNewsChannels NEWS: -- The Pompano Beach CRA is proud to announce that the Atlantic Boulevard Bridge Enhancement is the 2020 winner of the Best Transportation Transit Enhancement category at the annual Florida Redevelopment Association (FRA) Awards, which were bestowed November 19, 2020.
eNewsChannels NEWS: -- The Pompano Beach CRA is proud to announce their new marketing campaign, "Love Always, Pompano Beach." The all-encompassing annual program will feature local businesses located in the East CRA District, sharing special offers and experiences to attract residents and non-residents alike.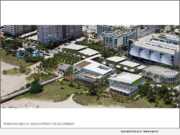 eNewsChannels NEWS: -- While other cities around the country are considering raising taxes, or already have, in response to budget shortfalls due to COVID-19, the Pompano Beach CRA has announced that residents of the City of Pompano Beach are experiencing one of the lowest tax rates in Broward County according to the recently released 2021 millage rates.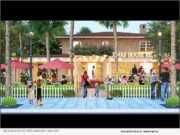 eNewsChannels NEWS: -- Pompano Beach residents are encouraged to attend a special presentation about the McNab House & Botanical Gardens during a virtual Pompano Beach CRA meeting on Tuesday, September 15, 2020 at 1 p.m. The presentation will introduce Randy Hollingworth, Director of Landscape Architecture, Planning and Urban Design from the award-winning, international firm Bermello, Ajamil and Partners (B&A).
eNewsChannels NEWS: -- Current Builders today announced that Hawes Helwig has joined the firm as a Business Development Manager. The award-winning construction company has been strategically expanding its market, and now Helwig will be identifying new opportunities and enhancing client relations on both Florida coasts.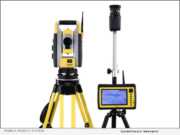 eNewsChannels NEWS: -- Current Builders was one of the first construction companies to embrace BIM (Building Information Modeling), now the innovative construction company is evaluating a variety of advanced tech tools, seeking the best new solutions to improve productivity.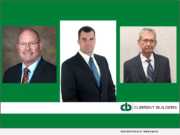 eNewsChannels NEWS: -- Current Builders has announced the addition of three new partners to the fast-growing construction firm. Seasoned professionals Chip Angenendt, Vice President West Coast Division and Mike Gillette, Vice President CB Structures, along with rising star Brett Schreiber, have all demonstrated an outstanding commitment to the firm. Their promotions are effective immediately.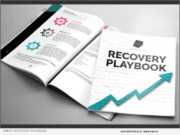 eNewsChannels NEWS: -- For over a decade, RMA has been guiding city and county leaders through the "reinvention" process using a strategic multistep approach to help communities overcome economic obstacles. Now, as cities struggle to address the economic impacts of COVID-19, the firm has created a Recovery Playbook for municipal leaders.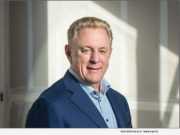 eNewsChannels NEWS: -- Current Builders, a leading Florida construction firm, today announced that Michael Taylor has been appointed CEO/President. Taylor, who has been President of the firm since 2003, was expected to assume the CEO role upon the retirement of Charles P. "Chip" Reid.