eNewsChannels NEWS: -- Music collectors take note. Fifty-seven years ago, on February 9, 1964, The Beatles made history with their first live American television appearance on "The Ed Sullivan Show." It had one of the largest viewing audiences ever, changed the course of music and influenced generations to follow. Today, Rockaway Records is proud to present a rare, one-of-a-kind artifact from that historic debut - a fully-signed piece of that stage's backdrop.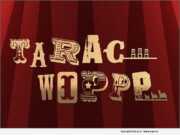 eNewsChannels NEWS: -- Gallospole and TARAC WIPPP (tey - rak - wip) have won distinguished awards at international film festivals throughout the year 2020. This chair conspiracy propagated by the political satirist, Gallospole, has been recognized as the Best Trailer at the Direct Monthly Online Film Festival.
eNewsChannels NEWS: -- Local businessman, Shane Moore, is excited to announce a new and exciting entertainment experience in the Genesee County region - Escape Quest - a Spymaker Escape Rooms' brainchild. December 27 marks the date for this escape room/treasure hunt challenge that take places in the great outdoors. And, there's big prize money too.
eNewsChannels NEWS: -- Performing artist, TIPZY, debuts satirical music video, "COVID Dance," that uses humor to comment on the ways we choose to (or not to) stay safe during the pandemic.
eNewsChannels NEWS: -- Nifni Press, a Paraphrase, LLC imprint, released "Near Death (A Raney/Daye Investigation Book 1)" (ISBN: 978-1953566003), a paranormal mystery introducing a new team of investigators that has already garnered several 5-star reviews from ReadersFavorite.com and been lauded by noted mediums for its refreshingly real portrayal of the paranormal.
eNewsChannels NEWS: -- A new and interactive web experience created by author Paul Orwell, lets users apply for a job with someone who sounds just like Donald Trump. It's CallDonaldTrump.com and its piquing curiosity for people on both sides of the aisle.
eNewsChannels NEWS: -- Wonder Woman, the most popular female superhero, continues her meteoric rise. Her much-anticipated movie sequel, "Wonder Woman 1984," will be released in early fall. But before then, fans and collectors can score a piece of her magic, including original comic books and a one-of-a-kind movie prop, thanks to ComicConnect's August Event Auction.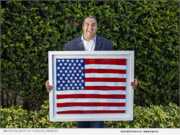 eNewsChannels NEWS: -- As our country faces a pandemic and signs of a nation divided, the need for hope and happiness is greater than ever before. Renowned artist and proud American Mateo Blanco has seen these signs and is making a stand for unity through his art.
eNewsChannels NEWS: -- Drag Queen Story Hour announced its inaugural global pride celebration "Drag Queen Story Hour World Pride Party 2020," to be held Saturday, June 27, 2020, at 1 p.m. EDT (10 a.m. PDT / 6 p.m. BST / 7 p.m. CEST) as a livestream. Timed to coincide with the observance of LGBTQ Pride in several cities across the globe.
eNewsChannels NEWS: -- An American artist, Ayzay Ukwuoma, presents new images from an art performance he had done less than one month before the arrival of the COVID-19 pandemic. Today's practice of social distancing, currently makes the performance impossible to do.