eNewsChannels NEWS: -- Wonder Woman, the most popular female superhero, continues her meteoric rise. Her much-anticipated movie sequel, "Wonder Woman 1984," will be released in early fall. But before then, fans and collectors can score a piece of her magic, including original comic books and a one-of-a-kind movie prop, thanks to ComicConnect's August Event Auction.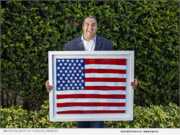 eNewsChannels NEWS: -- As our country faces a pandemic and signs of a nation divided, the need for hope and happiness is greater than ever before. Renowned artist and proud American Mateo Blanco has seen these signs and is making a stand for unity through his art.
eNewsChannels NEWS: -- Drag Queen Story Hour announced its inaugural global pride celebration "Drag Queen Story Hour World Pride Party 2020," to be held Saturday, June 27, 2020, at 1 p.m. EDT (10 a.m. PDT / 6 p.m. BST / 7 p.m. CEST) as a livestream. Timed to coincide with the observance of LGBTQ Pride in several cities across the globe.
eNewsChannels NEWS: -- An American artist, Ayzay Ukwuoma, presents new images from an art performance he had done less than one month before the arrival of the COVID-19 pandemic. Today's practice of social distancing, currently makes the performance impossible to do.
eNewsChannels NEWS: -- The global pandemic has impacted many facets of American life, causing stress and uncertainty. Specialtea Gifts today announced the launch of their new product, the "Dunk A Trump" Tea Infuser. This tea infuser was designed as both a humorous gift and an actual tea infuser.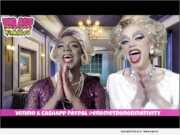 eNewsChannels NEWS: -- Y'all ready for a second helping? Wussy Mag, Queer Appalachia, and Southern Fried Queer Pride, three powerhouse stewards of Southern and Appalachian queer culture, have teamed up again to bring you "The Big Ass Telethon to End Metronormativity: PART TWO." The livestream event celebrating rural queer artists will air on Saturday, May 30 at 5pm PDT/8pm EDT on Twitch at @endmetronormativity.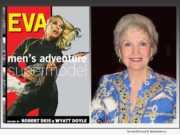 eNewsChannels NEWS: -- The latest installment in the acclaimed Men's Adventure Library series from editors Robert Deis and Wyatt Doyle, "Eva: Men's Adventure Supermodel" (ISBN 978-1943444397) has been released. The book chronicles model, pin-up, and actress Eva Lynd's remarkable career.
eNewsChannels NEWS: -- The largest annual Day of the Dead celebration in Texas, Día de los Muertos (Muertos Fest) will feature the largest open altar exhibit and artistic competition at the 7th annual event on Saturday, Oct. 26 and Sunday, Oct. 27 at Hemisfair.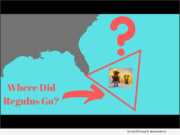 eNewsChannels NEWS: -- Aaron Ozee, author of notable children's book, "Regulus" (ISBN: 978-1387010790), has partnered with independent aviation consultants to send a printed copy of his esteemed parable into the mythical depth of the Bermuda Triangle.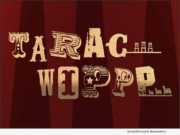 eNewsChannels NEWS: -- On September 19, Gallospole will premiere his long-awaited music video, TARAC WIPPP. An acronym for The American Right for Adequate Chair Width In Public & Private Places, TARAC WIPPP is a political allegory performed by Gallospole and his team of puppetized lobbyists advocating for suitable seating on behalf of Americans with metabolic differences, or clinically known as, obese Americans.