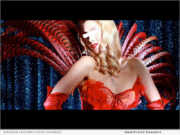 eNewsChannels NEWS: -- Tatiana Burton, a prominent social media influencer, is pleased to host BURLESQUE AND BUSTIERS, a six-hour visual feast, on May 21, 2022, at ASH, located on 5403 Hollywood Boulevard in Los Angeles, California.
eNewsChannels NEWS: -- Maltz Auctions, a premier full-service auction company serving the Continental United States and Caribbean, has announced it will auction more than 10,000 comic books owned by a single collector, with online bidding commencing March 28, 2022, at 10 a.m., and concluding March 31, 2022, at 10 a.m.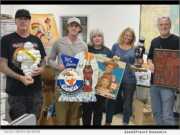 eNewsChannels NEWS: -- The Valley Relics Museum of Van Nuys, California, has acquired a collection of 3,000 advertising characters once housed in the galleries of the Museum of Modern Mythology in San Francisco, founder Tommy Gelinas announced today.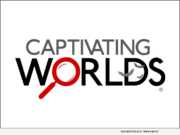 eNewsChannels NEWS: -- Captivating Worlds proudly announces its official Grand Opening on Thursday, July 15 in New Albany / Northeast Columbus. Captivating Worlds offers real life puzzle/escape rooms where friends, families and co-workers work together to solve mysteries, puzzles and games before the time runs out.
eNewsChannels NEWS: -- Music collectors take note. Fifty-seven years ago, on February 9, 1964, The Beatles made history with their first live American television appearance on "The Ed Sullivan Show." It had one of the largest viewing audiences ever, changed the course of music and influenced generations to follow. Today, Rockaway Records is proud to present a rare, one-of-a-kind artifact from that historic debut - a fully-signed piece of that stage's backdrop.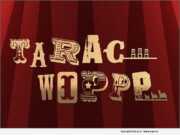 eNewsChannels NEWS: -- Gallospole and TARAC WIPPP (tey - rak - wip) have won distinguished awards at international film festivals throughout the year 2020. This chair conspiracy propagated by the political satirist, Gallospole, has been recognized as the Best Trailer at the Direct Monthly Online Film Festival.
eNewsChannels NEWS: -- Local businessman, Shane Moore, is excited to announce a new and exciting entertainment experience in the Genesee County region - Escape Quest - a Spymaker Escape Rooms' brainchild. December 27 marks the date for this escape room/treasure hunt challenge that take places in the great outdoors. And, there's big prize money too.
eNewsChannels NEWS: -- Performing artist, TIPZY, debuts satirical music video, "COVID Dance," that uses humor to comment on the ways we choose to (or not to) stay safe during the pandemic.
eNewsChannels NEWS: -- Nifni Press, a Paraphrase, LLC imprint, released "Near Death (A Raney/Daye Investigation Book 1)" (ISBN: 978-1953566003), a paranormal mystery introducing a new team of investigators that has already garnered several 5-star reviews from ReadersFavorite.com and been lauded by noted mediums for its refreshingly real portrayal of the paranormal.
eNewsChannels NEWS: -- A new and interactive web experience created by author Paul Orwell, lets users apply for a job with someone who sounds just like Donald Trump. It's CallDonaldTrump.com and its piquing curiosity for people on both sides of the aisle.