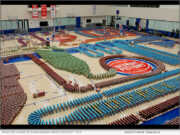 eNewsChannels NEWS: -- It was just confirmed, Move For Hunger, a national non-profit organization that fights hunger and food waste, successfully broke the GUINNESS WORLD RECORDS™ title for the Most Cereal Boxes Toppled in a Domino Fashion with Topple Hunger. The previous record, set in 2021, stood at an impressive 6,391 cereal boxes.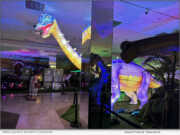 eNewsChannels NEWS: -- Already a favorite destination for dinosaur enthusiasts, Wonder of Dinosaurs' new Dinos-A-Glow exhibit promises to immerse visitors in an intriguing world of prehistoric life like never before. Vivid, glow-in-the-dark dinosaur models will cast an enchanting spell, transporting visitors back to pre-historic times and illuminating the fascinating world of these ancient creatures.
eNewsChannels NEWS: -- Elvis Presley is a state of mind. Mark Rios would be the first person to tell you this. Rios is a lifelong fan of The King. But it wasn't until relatively recently that this North Texas actor and director was able to converge his acting and directing careers and dedicate them to exploring his long-standing dream of exploring Elvis Presley's spiritual side.
eNewsChannels NEWS: -- Since he was 12 years old, Jake Tinsley has written and promoted his own professional comic books. Now, the 28-year-old Jake is debuting a brand new adult horror title "ALTERNATIVE NARRATIVES" which is being sold in a powerful Kickstarter, side-by-side with "THE BLONDE ASSASSIN" title written by his father Ben Tinsley. The father and son comprise the TINSLEY BOYS writing team.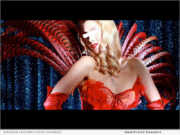 eNewsChannels NEWS: -- Tatiana Burton, a prominent social media influencer, is pleased to host BURLESQUE AND BUSTIERS, a six-hour visual feast, on May 21, 2022, at ASH, located on 5403 Hollywood Boulevard in Los Angeles, California.
eNewsChannels NEWS: -- Maltz Auctions, a premier full-service auction company serving the Continental United States and Caribbean, has announced it will auction more than 10,000 comic books owned by a single collector, with online bidding commencing March 28, 2022, at 10 a.m., and concluding March 31, 2022, at 10 a.m.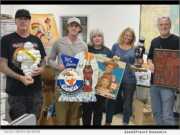 eNewsChannels NEWS: -- The Valley Relics Museum of Van Nuys, California, has acquired a collection of 3,000 advertising characters once housed in the galleries of the Museum of Modern Mythology in San Francisco, founder Tommy Gelinas announced today.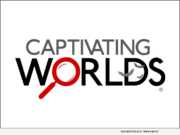 eNewsChannels NEWS: -- Captivating Worlds proudly announces its official Grand Opening on Thursday, July 15 in New Albany / Northeast Columbus. Captivating Worlds offers real life puzzle/escape rooms where friends, families and co-workers work together to solve mysteries, puzzles and games before the time runs out.
eNewsChannels NEWS: -- Music collectors take note. Fifty-seven years ago, on February 9, 1964, The Beatles made history with their first live American television appearance on "The Ed Sullivan Show." It had one of the largest viewing audiences ever, changed the course of music and influenced generations to follow. Today, Rockaway Records is proud to present a rare, one-of-a-kind artifact from that historic debut - a fully-signed piece of that stage's backdrop.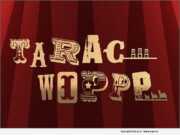 eNewsChannels NEWS: -- Gallospole and TARAC WIPPP (tey - rak - wip) have won distinguished awards at international film festivals throughout the year 2020. This chair conspiracy propagated by the political satirist, Gallospole, has been recognized as the Best Trailer at the Direct Monthly Online Film Festival.