Home
Tags
Printing and Packaging
Tag: Printing and Packaging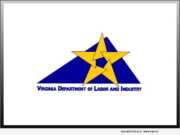 eNewsChannels NEWS: -- Commissioner C. Ray Davenport announced today that the International Paper Company - Richmond Container in Richmond, Virginia, has been re-approved as a STAR Worksite under Virginia's Occupational Safety and Health (VOSH) Voluntary Protection Program (VPP), the program's highest level of recognition. The facility was honored with their sixth Certificate of Recognition issued on 11/30/2020.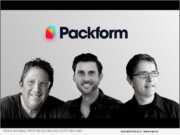 eNewsChannels NEWS: -- Packform, a company accelerating in the sphere of digital innovation, has further established its position as a startup to watch after being named the winner of a Gold Stevie Award in the Tech Startup of the Year - Software category.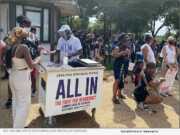 eNewsChannels NEWS: -- Axis Graphic Installations found its world-class sign installation services on full display during the recent March on Washington, held August 28, 2020 - the 57th anniversary of the historic gathering where Dr. Martin Luther King Jr. delivered his famous "I Have a Dream" speech. Ice cream carts featuring Axis-installed signage were used to distribute water, supporting peaceful protesters.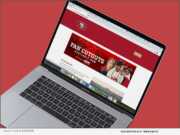 eNewsChannels NEWS: -- AAA Flag & Banner, the company that made headlines with its quick and innovative solution for filling empty Major League Baseball stadiums with cardboard cutout fans, has elevated its service to the next level with the rollout of custom online ordering portals for teams across the country.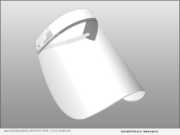 eNewsChannels NEWS: -- In response to the nationwide resurgence of COVID-19, A&H Worldwide recently increased production of their protective face shields to keep up with the rising demand. These affordable face shields are made of durable 16 pt. PETG plastic with a comfortable foam headband and an adjustable elastic band. They are available in a multitude of quantities to anyone interested and can be customized if desired.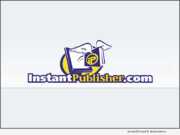 eNewsChannels NEWS: -- According to 2002 study popularized by Joseph Epstein of the New York Times "81 percent of Americans feel that they have a book in them - and should write it." This equates to roughly 170 million adults over the age of 18 out of the entire United States population alone says InstantPublisher; a conservative number of potential authors. Maybe you are one of them.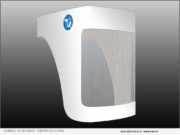 eNewsChannels NEWS: -- FiberShield.org, a new international coalition of paper and packaging companies, founded by Ed Zumbiel of Zumbiel Packaging, Hebron, Kentucky and Andreas Keller, of Pawi, Switzerland, in response to the PPE shortage, has, in less than a month manufactured more than 1 million face shields to help protect those on the frontlines fighting COVID-19.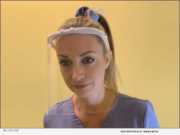 eNewsChannels NEWS: -- BluEdge is proud to announce that our production facilities have been reconfigured and dedicated to the production of PPE Face Shields. Over the past several weeks, BluEdge has transferred all of its Ultimaker 3D printers to its Belleville, New Jersey branch.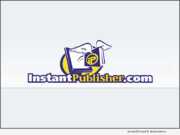 eNewsChannels NEWS: -- InstantPublisher.com announces the release of a tip sheet covering the reasons why you should write and print your own book now. There has never been a better time for self-publishing authors to get their books out in the marketplace.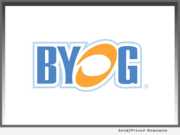 eNewsChannels NEWS: -- Build Your Own Garment (BYOG) releases a checklist of what to look for in high quality logo embroidery from an embroidery design studio. When using embroidery to represent an organization, the logo must be striking and memorable for all the right reasons.