Home
Tags
Private Practice and Medical Groups
Tag: Private Practice and Medical Groups
eNewsChannels NEWS: -- Amir Mohit-Kermani, DC, owner of Advanced Chiropractic and Medical Centers in Fort Lauderdale and North Miami Beach, Florida today announced a 2022 internship program for emerging chiropractors in the South Florida area.
eNewsChannels NEWS: -- Duke City Cares, the local family-owned company that developed Duke City Urgent Care and Duke City Primary Care, is launching a Behavioral Healthcare service line to expand the services they offer in their ongoing mission to improve the health of the communities they serve and they are looking for great providers to join their team.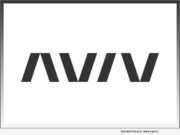 eNewsChannels NEWS: -- Despite U.S. Baby Boomers having the longest life expectancy in history, their brains are aging at a faster rate than previous generations, according to a recent Ohio State University nationwide study. The feared complexities of living an increasingly longer life - but with a quickly declining brain - is evitable for those able and willing to invest in advanced treatments, such as the Aviv Medical Program.
eNewsChannels NEWS: -- HG Doctors recently added a third location to its family of healthcare practices - Coral Springs Medical & Dental. Its one-stop approach to healthcare services is a driving force behind its expansion. This new facility offers primary care/family medicine, geriatrics, senior activities, behavioral health, podiatry and dental care - all under one roof.
eNewsChannels NEWS: -- World leader in improving brain performance, Aviv Clinics, has opened its state-of-the-art, 30,000-square-foot medical facility - the first treatment center of its kind in North America. The practice, located at The Center for Advanced Healthcare in The Villages, Florida, is dedicated to Aviv's scientifically evidenced medical program concentrated in hyperbaric oxygen therapy (HBOT).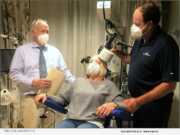 eNewsChannels NEWS: -- In September 2019, Dr. Paul Belliveau and partners launched The TMS Collaborative as a way to bring the cutting-edge technology of TMS to New Hampshire and beyond. TMS therapy is an FDA-approved, safe, and non-invasive treatment for patients suffering from Major Depressive Disorder (MDD).
eNewsChannels NEWS: -- New River Dermatology, an award-winning leader in dermatological care, announced the company rebrand today in celebration of its 19th anniversary. New River Dermatology and its sister brand, New River Aesthetics, provide a range of comprehensive medical and aesthetic dermatological services to help patients address their skin care needs.
eNewsChannels NEWS: -- Atlanta Face & Body announces new safety protocols during the ongoing COVID-19 pandemic. As a medical office and accredited ambulatory surgery facility, the Atlanta-based practice has always been held to a high level of cleanliness and sterility.
eNewsChannels NEWS: -- AMI Expeditionary Healthcare LLC is staffing the front lines of the Coronavirus response providing critical services to the U.S. Department of Health and Human Services all over the United States. In early March, they assembled teams of doctors, nurses, technicians, logisticians, case workers and many others to combat the COVID-19 emergency response in Kirkland, Washington and central California and are still there supplying their expertise.
eNewsChannels NEWS: -- HCI Hair Solutions announces their new location. For the past 28 years, HCI Hair Solutions has been providing luxurious hair replacement solutions for Central Florida. Some of their clients travel from all parts of Florida and the country just to place their hair confidence with HCI Hair Solutions.