Home
Tags
Private Practice and Medical Groups
Tag: Private Practice and Medical Groups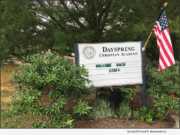 eNewsChannels NEWS: -- EHOP Health, a chronic disease reversal company headquartered in the Triangle region, recently implemented their Journey 2 Health(TM) program at Dayspring Christian Academy. Dayspring, which educates students from kindergarten through high school, wanted to offer additional support to their team.
eNewsChannels NEWS: -- Behavioral Innovations, a leading provider of center-based ABA therapy, today announced their newest center opening that will be located in Friendswood, Texas, a suburb of the Houston metro area. The growing need to provide access to early autism services is increasing as more children are being diagnosed with autism than ever before.
eNewsChannels NEWS: -- Over the last few decades, United States Drug Testing Laboratories, Inc. (USDTL), has been quietly making a huge impact on the lives of some of the most vulnerable Neonatal Intensive Care Unit (NICU) patients, newborns exposed to substances of abuse during gestation. Today USDTL announced that they are the first laboratory in the world to commercially offer newborn fentanyl testing in both meconium and umbilical cord tissue specimens.
eNewsChannels NEWS: -- Spine and Wellness Centers of America (SWCA), operator of innovative institutes devoted to optimal health and wellness, today announced expansion into Northern Palm Beach County. Local son Dr. Jeffrey R. Cara, DO, will serve as director of the firm's new Palm Beach Gardens-based institute.
eNewsChannels NEWS: -- Encounter Telehealth, along with a number of healthcare stakeholders, submitted a letter with comments on the Drug Enforcement Administration's (DEA) implementation of a Special Registration provision for telehealth under the Ryan Haight Act.
eNewsChannels NEWS: -- Surgery Center of Oklahoma now offers surgical procedure financing through their financing partner, MedPlan Credit of Tulsa. Patients now have the opportunity to apply for financing, using MedPlan's technology platform, through a link on SCOK's website or through a form on Medplan's website.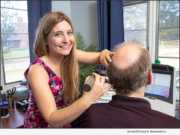 eNewsChannels NEWS: -- The outpatient Audiology Clinic at The Learning Center for the Deaf has been credentialed as a MassHealth provider, increasing access to their comprehensive audiological and hearing aid services for children and adults.
eNewsChannels NEWS: -- An Encounter Telehealth analysis of 40 skilled nursing facility partners in Iowa revealed a 6.7% reduction in the use of anti-psychotics. This reduction occurred after an average of 14 months of partnering with Encounter on psychiatric care. The national average was less than a 4% reduction during the same period.
eNewsChannels NEWS: -- Darien Wellness, Fairfield County's premier mental health group, is excited to kick off its second annual Lunch & Learn series with an important topic for Connecticut families. Across the nation, young adults (age 18 and up) are suffering from the inability to successfully launch themselves into adulthood. Darien Wellness, in collaboration with Greenwich's Institute for Restoring Cognitive Health, will be holding a discussion addressing this crisis.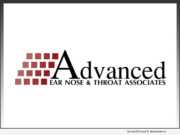 eNewsChannels NEWS: -- Dr. Aaron Rogers and Advanced Ear Nose & Throat Associates, a leading Atlanta-based Otolaryngology medical practice, announces further advancement in office-based nasal surgery. New techniques allow for a full spectrum of corrective nasal surgery to now be done in the office with just minimal recovery.