Home
Tags
Residents Medical Group, Inc.
Tag: Residents Medical Group, Inc.
eNewsChannels NEWS: -- LOS ANGELES, Calif., April 3, 2019 (SEND2PRESS NEWSWIRE) -- On March 14, 2019 the National Residency Match Program (NRMP) released the list of applicants that applied for a Post Graduate Training slot also known as a medical "Residency." There were just over 44,600 applicants that applied for 35,000 residency positions nationwide, says Residents Medical.
eNewsChannels NEWS: -- Residents Medical, a woman-owned, internationally-renowned graduate medical education organization, is excited to celebrate International Woman's Day on March 8, 2019. Agata Everest, owner, has a special passion for the recognition this day brings to women, worldwide.
eNewsChannels NEWS: -- Canadians are finding it difficult to land medical residencies in Canada and that's leaving their career in limbo. But there are solutions and working with Residents Medical, an education, preparatory, consulting, and placement organization, is an effective one.
eNewsChannels NEWS: -- Canadian medical students and graduates are facing limitations and challenges when it comes to finding credible medical residencies. Residents Medical is offering solutions.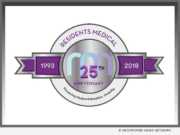 eNewsChannels NEWS: -- This year marked the 16th consecutive increase in the number of medical residency positions offered and Residents Medical, an educational and residency placement organization, is taking notice.
eNewsChannels NEWS: -- For medical students who want to practice medicine in the U.S., September is the most important month. Why? September is when the application process starts for medical school graduates to begin their hands-on training or Graduate Medical Education (GME). The competition is fierce. That's where Residents Medical comes in.
eNewsChannels NEWS: -- Every March dozens of Residents Medical medical residency candidates find out if they attained their much-desired medical residency. There is no other more anticipated event for medical school graduates than the National Resident's Matching Program (NRMP) Match and Supplemental Offer and Acceptance Programs (SOAP). More than 50,000 applicants apply annually, but more than 5,000 don't make the cut. Residents Medical works to ensure their medical residency candidates achieve their dream residency.