Home
Tags
SaaS and Cloud Software
Tag: SaaS and Cloud Software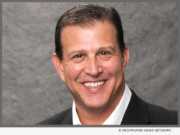 eNewsChannels NEWS: -- Cloudvirga, developer of intelligent mortgage point-of-sale (POS) platforms, has appointed Steve DeSantis as its new chief financial officer. A seasoned technology finance executive, DeSantis will be responsible for driving Cloudvirga's financial strategies to accelerate its growth. He will report to Cloudvirga's recently appointed CEO Michael Schreck.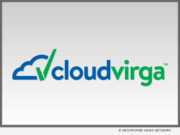 eNewsChannels NEWS: -- Cloudvirga, developer of intelligent mortgage point-of-sale (POS) platforms, has signed five of the nation's top 30 non-bank lenders in the last 100 days. The new customers collectively originate over $100 billion in loans annually. The announcement follows the firm's addition of Michael Schreck as CEO in June and the completion of a $15 million Series B funding round led by Blackstone Group portfolio company Incenter in March.
eNewsChannels NEWS: -- Matic Insurance Services (Matic), a digital insurance agency whose technology enables borrowers to purchase homeowner's insurance during the mortgage transaction, announced today it has raised $7 million in a Series A funding round. Investors participating in the round include Mr. Cooper, one of the nation's top 20 mortgage originators and the fourth-largest home loan servicer in the country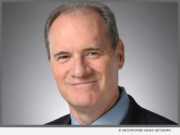 eNewsChannels NEWS: -- Click n' Close, a division of Mid America Mortgage, Inc., has entered into official partnership agreements with the sanctioning body, NASCAR, and one of the most iconic race teams in the sport, Richard Petty Motorsports. The collaborations designate Click n' Close as the "Official Mortgage Provider of NASCAR" in addition to becoming a partner of Richard Petty Motorsports.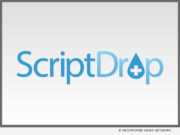 eNewsChannels NEWS: -- ScriptDrop, a healthcare technology company providing medication reminders and deliveries while fighting prescription abandonment and abuse, today announced that it will be featured on 'The Success Files' hosted by Rob Lowe, airing on MSNBC and PBS in 2018.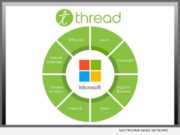 eNewsChannels NEWS: -- If you are a law firm using Microsoft Office 365 and need something extra to complete your document and case management, then Thread is for you. Built in Microsoft Office 365, it gives you a practice management solution with software you already know. Thread is the latest case management software from eXpd8 Ltd, harnessing 30 years' legal IT industry experience and specifically designed for lawyers and paralegals.
eNewsChannels NEWS: -- Mortgage Coach, a software as service technology provider of the industry leading Total Cost Analysis, today announced an integration between the Mortgage Coach platform and Tavant FinXperience - Retail platform. This integration creates a seamless connection between the two technologies, enabling the direct, automatic transfer of data and information for mutual customers of FinXperience - Retail and Mortgage Coach.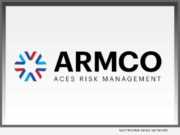 eNewsChannels NEWS: -- ACES Risk Management (ARMCO), the leading provider of financial quality control and compliance software, has announced that it has launched ACES Automated Document Manager (ADM), a new technology that uses robotic process automation to automate the core activities lenders undertake to reduce gross loan defects. ARMCO will be demonstrating ADM, which is available through ARMCO's ACES Audit Technology(TM) and as a stand-alone product, by appointment at MBA's Annual Convention and Expo 2017 in Denver, Colorado.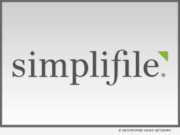 eNewsChannels NEWS: -- Simplifile, a leading provider of real estate document collaboration and recording technologies for lenders, settlement agents, and counties, today announced that 31 additional recording jurisdictions throughout the Northeast, Southeast and Mid-Atlantic have signed on to Simplifile's e-recording platform.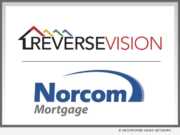 eNewsChannels NEWS: -- ReverseVision, the leading provider of technology and training for the Home Equity Conversion Mortgage (HECM) industry, today announced that Norwich Commercial Group, Inc. dba Norcom Mortgage (Norcom) has selected ReverseVision as its provider of choice for end-to-end HECM technology.