Home
Tags
SaaS and Cloud Software
Tag: SaaS and Cloud Software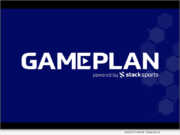 eNewsChannels NEWS: -- The Texas Rangers, an iconic Major League Baseball team based in Arlington, TX, have secured their first World Series Championship. Behind the scenes, the Texas Rangers employed GamePlan, a cutting-edge mobile game preparation tool, to navigate their journey to clinch the championship.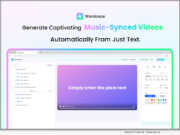 eNewsChannels NEWS: -- Gemoo, the developer of FocuSee, announced the launch of Wordance, a revolutionary AI-powered tool designed to empower users to create captivating music-synced videos and GIFs from plain text effortlessly. Whether for an indie hacker, startup team member, digital marketer, or content creator, Wordance is the go-to solution for generating attention-catching promo videos that resonate with the target audience. What's better, it's completely free for everyone to use.
eNewsChannels NEWS: -- Edupoint® Educational Systems, creator of the industry-leading Synergy® Education Platform for K-12 student information and learning management, today announced that Wyoming Public Schools (WPS) has been selected as the recipient of the company's eighth annual Partner for Life Award. Edupoint Founder and CEO Bob Weathers presented the award to Deb Sellers, Data/Training Specialist for WPS, on Nov. 2 at the 2023 Synergy Connect Users Conference in Orlando, Florida.
eNewsChannels NEWS: -- PearlMountain Limited's flagship video creation platform, FlexClip, announces the release of the new version, featuring the Speed Curve Controller, Rich Text Editing, Color Picker, Fast Cut Editing, and Cloud Resource Reuse for an outstanding creative video editing experience.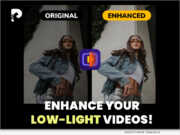 eNewsChannels NEWS: -- HitPaw, a leading software company, has announced the release of HitPaw Video Enhancer Windows V2.0.0, which has provided major updates! This new version comes with advanced features that will enable you to create professional-looking videos with ease. Even for those who are new to video upscaling, HitPaw Video Enhancer V2.0.0 is the ultimate solution for blurry videos!
eNewsChannels NEWS: -- The e-commerce market is one that's rapidly changing and many businesses are struggling to keep up with tracking insight into the market-consumer relationship. Stumbling blocks range from high research costs and closed consumer data to fragmented analysis models. This is where the newly-launched Voc.ai chatbot comes in to play.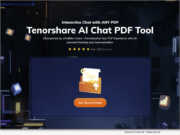 eNewsChannels NEWS: -- Are you tired of reading long PDFs? Not anymore, as Tenorshare has launched Chat PDF AI in October, 2023. It is a revolutionary tool that helps you read and summarize PDFs in a time-efficient way.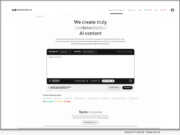 eNewsChannels NEWS: -- Undetectable AI, an innovative new artificial intelligence (AI) tool, enables users to easily create human-like AI-generated content that can bypass common AI detectors like Turnitin and Originality, GPTzero, and more. This new AI detection bypassing tool is allowed to be used for any ethical purpose.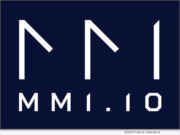 eNewsChannels NEWS: -- Mobility Market Intelligence (MMI), a leader in data intelligence and market insight tools for the mortgage and real estate industries, today announced the addition of a suite of new dashboards to its growing Custom Dashboard Hub. The six new dashboards allow lenders to penetrate areas of high growth and increase the span of actionable insights and applications for users.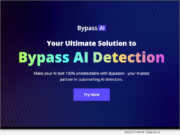 eNewsChannels NEWS: -- The recent release of BypassAI has users excited about generating quality, undetectable AI content quickly and efficiently using cutting-edge algorithms designed to give AI text a human touch. The highly anticipated AI text humanizer tool delivers superior capabilities compared to other AI detection remover tools on the market.