Home
Tags
San Francisco business
Tag: San Francisco business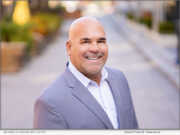 eNewsChannels NEWS: -- Statewide growth and local expertise - while that may sound like a bit of an oxymoron - it's actually what Sequoia Real Estate has in mind for its future. And Jim Enes, a Bay Area native, is the right person to propel its growth. He's been hired as the company's Regional Sales Manager and brings more than 32 years of experience to the table.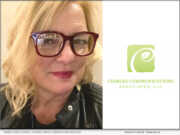 eNewsChannels NEWS: -- This year marks the 20th anniversary for Charles Communications Associates (CCA), a leading wine marketing firm headquartered in San Francisco, California. What began at the dining room table of founder Kimberly Charles in 2003 with her first client, noted actor and vintner Fess Parker, has grown over the last twenty years to represent clients in Japan, Europe, Australia, New Zealand, South America and the U.S with a dynamic team.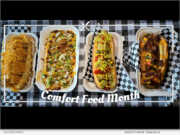 eNewsChannels NEWS: -- The El Monte Shopping Center is the perfect location to make the most of Visit Concord's "Comfort Food Month" with several minority and women-owned restaurants offering a local flavor to residents and visitors alike. There's something for everyone in the midtown shopping center, from fried chicken to sausage to Japanese. The list of El Monte restaurants includes The Taphouse, Parma Deli, Frickin Fried, Taqueria Autlan, Izakaya An, and the newest addition - Hillside Dawgz.
eNewsChannels NEWS: -- Thirteen years ago, Nina G made her debut as the first stuttering female comedian. Since then, she's challenged the status quo of how people who stutter are perceived - onstage and off. So, in an industry that lacks speech diversity, Nina G's unique voice will record both her first solo comedy album and comedy special on March 9, 2023 at the Alameda Comedy Club located in her hometown. The album is projected to come out later in the spring on the Punchline Records label with the comedy special to follow.
eNewsChannels NEWS: -- MCEC, an early adopter of Oracle Network Management Systems (NMS), undertook a major NMS upgrade and re-integration with core operational systems of an ever-increasing complex electric grid. GridBright, in its upgrade of Oracle NMS at MCEC, further leveraged its proven NMS Configuration for COOPS that incorporates industry best practices from over thirty utility implementations.
eNewsChannels NEWS: -- Princessly Co., Ltd. is pleased to present its 2023 collection of Prom Dresses for the United States. The acclaimed dressmaker and retailer known for specializing in exquisitely handcrafted women's fashion goods unveils its 2023 collection, which includes 157 different flattering styles, 37 distinct colors, and a wide range of US sizes from US2 to US26W.
eNewsChannels NEWS: -- Leading mold inspection and environmental testing company, Mold Inspection Sciences (MIS), today announces its expansion into the San Francisco market. This new operation will service customers from Santa Rosa to San Jose, continuing to provide affordable, professional, and high-quality mold inspection and testing services to all clients suffering from mold, indoor air-quality, and environmental issues.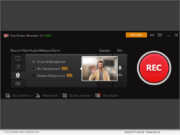 eNewsChannels NEWS: -- iTop today officially released iTop Screen Recorder 3.3 version, featuring new enhancements in webcam recording, virtual background selection and video size compression. iTop Screen Recorder has been a top-ranking free screen recorder on Windows owing to its solid recording performance, HD video quality and great ease of use.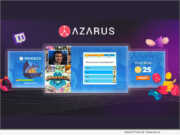 eNewsChannels NEWS: -- Azarus has expanded its reach as the pioneer of livestreaming interactivity with a new Overlay Games platform allowing streamers to play along with their fans live and earn rewards. Founded in 2018, Azarus is rolling out an upgrade to its Overlay Games platform to enable streamers and brands to activate massive live audiences through Overlay Games on any streaming platform.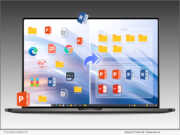 eNewsChannels NEWS: -- iTop today announced the latest release of its lightweight freeware iTop Easy Desktop with a major update. It adds a handy new private box to protect users' sensitive data, and the new version further improves the desktop customization feature greatly. As an easy-to-use desktop organizer, iTop Easy Desktop automatically collects files, folders, and icons on the desktop to avoid clutter more efficiently.