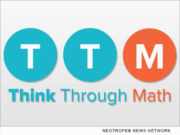 SALT LAKE CITY, Utah /eNewsChannels/ -- NEWS: Think Through Learning, authors of Think Through Math, a web-based math instructional system for grades 3 through Algebra 1, today announced the winner of its 1st Annual Utah Math Cup. Mr. Nash's 6th-grade class from Endeavour Elementary School in the Davis School District has been named the 2014 Utah Math Cup Champion for solving 39,170 math problems.
READING, Pa. /eNewsChannels/ -- NEWS: Synergy Software, celebrating the 25th anniversary of its scientific graphing and data analysis software application, KaleidaGraph, today announced version 4.5 which includes many new and improved features for its world-wide community of scientists, researchers and engineers.
FREMONT, Calif. /eNewsChannels/ -- NEWS: TeamF1, Inc., a leader in embedded networking and security software solutions for wired and wireless applications, and a Fremont business for more than a decade, continues its tradition of community involvement this year by supporting activities benefiting local youth at American High School.
MIDDLETOWN, Conn. /eNewsChannels/ -- NEWS: The Connecticut Pre-Engineering Program 'Summer Gaming Challenge' has been awarded the prestigious National Summer Learning Association's 2013 New York Life Excellence in Summer Learning Award. Non-profit Catalysts Powering Educational Performance (CPEP, Inc.) is honored to have its STEM program recognized for the award.
SAN DIEGO, Calif. /eNewsChannels/ -- NEWS: The Pillai Center For Mind Science will host a free live-stream webcast and Google+ Hangout on July 28, 2013 to present the power of sounds to increase intelligence. The free webcast will provide a forum for collaborative discussion to researchers, doctors and mystics worldwide.
MIDDLETOWN, Conn. /eNewsChannels/ -- CPEP (Catalysts Powering Educational Performance) is pleased to announce it is a recipient of Neotrope's 2013 J.L. Simmons Non-Profit PR Grant award. With this commitment, Neotrope will provide public relations support to CPEP over the next year to raise awareness around its programs and accomplishments.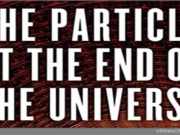 BOOK REVIEW: As science reveals more about our place in the universe, sentient beings are ecstatic about Sean Carroll's "The Particle at the End of the Universe" and its view of what might be called the blueprints of reality.
ANNAPOLIS, Md. /eNewsChannels/ -- Solving Light Books today announced that it has published 30 specific examples of scientific incompetence on the part of the National Academy of Sciences (NAS). The thirty examples appear as an appendix to the book, 'Outing the Moronocracy: Ending the Rule of the Blind, the Stupid, and the Disgraceful in American Society' (ISBN: 978-0970543882) by Robert Bowie Johnson, Jr.
CAMBRIDGE, Mass. /eNewsChannels/ -- Out of its commitment to help women, WEST: Advancing Women in Science and Technology is launching a ten-month leadership program to develop women in their STEM careers as leaders so that they consistently make a difference in the organizations they serve and in the world.
LOS ANGELES, Calif. /eNewsChannels/ -- The Society of Hispanic Professional Engineers, Inc (SHPE) Chief Executive Officer, Pilar Montoya, has been nationally recognized by U.S. STEMconnector, '100 Women Leaders in STEM,' for her efforts to increase STEM (Science, Technology, Engineering, Math) awareness, access, support and leadership development among the Hispanic community.