Home
Tags
Scientology Volunteer Ministers
Tag: Scientology Volunteer Ministers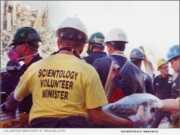 eNewsChannels NEWS: -- The sheer scope and inhumanity of the World Trade Center attack united Scientologists around the world to do everything in their power to create a better world, beginning that very day with New York Scientologists in their signature bright yellow Volunteer Ministers T-shirts immediately heading downtown.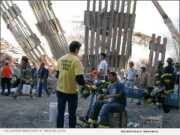 eNewsChannels NEWS: -- Saturday marks the 20th anniversary of the 9/11 attacks on the World Trade Center in New York. The Church of Scientology International honors the rescue workers and the Scientology Volunteer Ministers who served them. The unsung heroes who responded to the attacks at Ground Zero 20 years ago on September 11 brought hope and renewed belief at a time when an affirmation of the basic goodness of Mankind was sorely needed.
eNewsChannels NEWS: -- Protecting the most basic human right of all, the right to life, South Africa's Scientology Volunteer Ministers continue to serve Mandela's beloved country. Mandela Day commemorates the birthday of Nelson Mandela "in recognition of the former South African President's contribution to the culture of peace and freedom."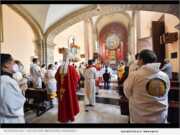 eNewsChannels NEWS: -- Mexico Scientologists and their families were honored for their service to Catholic church officials and parishioners with a special Mass at the Iglesia Santa Maria de Guadalupe Capuchinas, part of the complex of the Basilica of Our Lady of Guadalupe in Mexico City.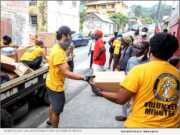 eNewsChannels NEWS: -- For 16 days, a team of Scientology Volunteer Ministers from Florida, arranged by the Freewinds, the Church of Scientology religious retreat, came to the aid of the people of St. Vincent and the Grenadines.