Home
Tags
Scientology Volunteer Ministers
Tag: Scientology Volunteer Ministers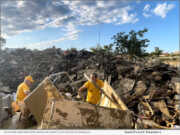 eNewsChannels NEWS: -- Tragedy struck the commune of Senigallia, and local Scientologists responded immediately to help the community recover from the worst floods ever to hit the town. Ever since the eastern coast of Italy was devastated by a flash flood September 16, Scientology Volunteer Ministers have been hard at work providing help.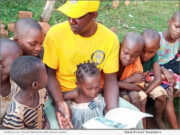 eNewsChannels NEWS: -- Scientology Tools for Life are transforming communities in the hands of a dedicated team of local leaders and the Scientology Volunteer Ministers of Wanga Parish, Uganda. The Volunteer Ministers raised funds to establish a medical clinic with a Volunteer Minister-trained nurse.
eNewsChannels NEWS: -- In response to unprecedented flooding in Pakistan, described by the UN as a climate catastrophe, Scientology volunteers continue providing urgently needed supplies and health care in their outreach to affected communities.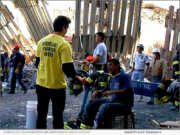 eNewsChannels NEWS: -- Out of the smoke and dust that engulfed lower Manhattan 21 years ago rose a humanitarian movement known for its ardent commitment to help: the Scientology Volunteer Ministers-a religious social service of the Church of Scientology.
eNewsChannels NEWS: -- Responding to catastrophic floods that have left a third of the country submerged, a team of Scientology volunteers including doctors and other medical personnel are providing relief.
eNewsChannels NEWS: -- Volunteer Ministers from Scientology Churches in Florida returned to The Bahamas as promised to provide training to help local communities become self-sufficient in times of disaster. The Volunteer Ministers provided a series of seminars in Lewis Yard, a community in West End Grand Bahama that was devastated by Hurricane Dorian.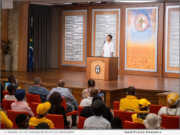 eNewsChannels NEWS: -- For World Humanitarian Day, celebrated annually on August 19, the Church of Scientology honors the Volunteer Ministers of South Africa. Volunteer Ministers contributed more than a million hours assisting the government and private sector to care for the most vulnerable.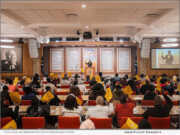 eNewsChannels NEWS: -- On Mandela Day and throughout the year, the bright yellow jacket of the Scientology Volunteer Minister has become a symbol of service and the ability to make a difference. This year, Mandela Day marked a milestone for the Scientology Volunteer Ministers of South Africa.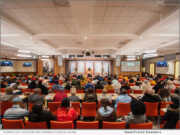 eNewsChannels NEWS: -- As the UN launches its Youth Skills Day campaign for 2022 with its motto "transforming youth skills for the future," Scientology Volunteer Ministers are providing educators throughout South Africa with the tools to accomplish this goal.
eNewsChannels NEWS: -- Seven years ago this month, a 7.8 magnitude earthquake devastated Nepal. A Scientology Volunteer Minister led rescue workers, Scouts and volunteers who arrived from across the world on a mission to save lives. Sharma acted as interpreter for Los Topos, the famous Mexican search and rescue team.