Home
Tags
Shincheonji church of Jesus
Tag: Shincheonji church of Jesus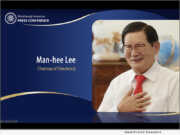 eNewsChannels NEWS: -- Last weekend, Shincheonji Church of Jesus (SCJ) hosted a virtual "Shincheonji Americas Press Conference" as a response to the growing interest of pastors and religious communities regarding their recently successful seminars. For the past few months, Shincheonji Church has produced Bible seminars surrounding the book of Revelation titled, "The Testimony on the Prophecy and Fulfillment of Revelation."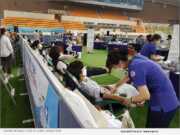 eNewsChannels NEWS: -- 4,000 members from Shincheonji Church of Jesus are planned to participate in the group's third plasma donation drive, starting from November 16, 2020. Shincheonji Church of Jesus (SCJ), is an organization established in South Korea with branches across the globe.
eNewsChannels NEWS: -- As we reign in the end of 2019, many are reflecting back to their achievements within this year. Without a doubt, this past year the religious realm has seen progressive developments however, none has made such achievements as Shincheonji Church of Jesus.
eNewsChannels NEWS: -- On November 10, 2019, Shincheonji church of Jesus, the Temple of the Tabernacle of the Testimony held one of the world's largest graduation with the count of 103,764 graduates. In addition to the 100,000 graduates in South Korea, it was also held simultaneously around the world from school locations in Asia Pacific, Europe, Africa, and the United States.