Home
Tags
Skin Care products
Tag: Skin Care products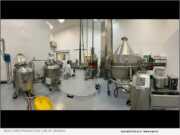 eNewsChannels NEWS: -- Kalyagen® and Uniwell Laboratories announced today that they have entered into a joint venture to produce the unique, patent-pending Juviqa Stem Cell Beauty System and expand Uniwell's manufacturing capabilities to include cosmetics.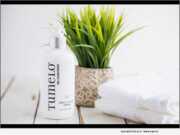 eNewsChannels NEWS: -- Lampella International, LLC, a skin care company, is launching its So Sensitive! Body Lotion, the first in a range of premium specialty body care products. Tumelo's vegan products are free of parabens, petroleum, GMOs, soy, and gluten.
eNewsChannels NEWS: -- Platinum Deluxe® cosmetics introduces an eight-piece Platinum Collection which was co-created with Shmuel Ovadia, founder of The Platinum Deluxe®, to celebrate beauty rituals inspired by the transformative quality of crystals. Jennifer T pioneered The Platinum Deluxe as a community dedicated to creating everyday magic for the modern mystic.
eNewsChannels NEWS: -- Solésence Beauty Science, a skin care and cosmetics product manufacturer at the forefront of mineral-based environmental protection technology, has welcomed leading beauty executive Maggie Ciafardini as Managing Director of Business Development for their beauty category.
eNewsChannels NEWS: -- Teenagers finally have a product line that they can identify with that offers real solutions for frustrating acne breakouts. TEENOLOGY, LLC has launched a unisex hair and body care product line that's specifically formulated for teenagers and leaves out harmful ingredients often found in other products.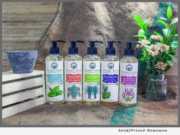 eNewsChannels NEWS: -- Utama Spice, a leading maker of all natural beauty, skin care and aromatherapy products based in Ubud, Bali, Indonesia, announced today the Company will celebrate the one-year anniversary of its official North American market product launch by holding a huge holiday sale.
eNewsChannels NEWS: (ROMEOVILLE, Ill.) -- Solesence, a skin care product manufacturer at the forefront of environmental protection technology, has announced a partnership with leading prestige beauty brand Colorescience in a special collaboration to develop products for skin care and protection. As part of their joint development and supply relationship, Solesence will use patented mineral skin care actives technology to develop sunscreen products exclusively for Colorescience.
SOMERVILLE, N.J. -- The benchmark in a new generation of anti-aging is here - E'shee Cellular Repairing Night Cream. This new skin care product is the culmination of cutting-edge research in stem cell technology and anti-aging medicine. It utilizes the most advanced technology in skin care.
SOMERVILLE, N.J. -- E'shee Skin Care products are the result of a careful collaboration of skin care professionals, doctors and chemists; these revolutionary new products are the next step in skin care. Specifically formulated to use very small molecular structures to maximize penetration and dispersion of their beneficial properties, these patented skin care products are redefining state of the art.