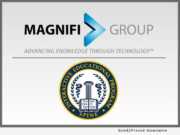 eNewsChannels NEWS: -- Magnifi Group, Inc., a developer of e-learning technology for the medical device industry, will have a record turnout of medical device and biotech companies at its 9th Annual Spine IEP Fellows & Young Surgeons' Course (Spine Interactive Educational Program).
eNewsChannels NEWS: -- TeDan Surgical Innovations (TSI) today announced the launch of the Phantom XL3(TM) Lateral Access System for lumbar spine surgical retraction. A full product release will be held later this month at the North American Spine Society Meeting (NASS) in Orlando from October 25 to 27.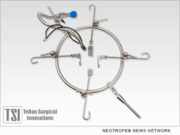 SUGAR LAND, Texas /eNewsChannels/ -- NEWS: TeDan Surgical Innovations (TSI) announced the release of the Phantom AL Retractor System used to facilitate minimally invasive exposure and retraction of the anterior lumbar spine. The Phantom AL Retractor System provides superior visualization with minimal tissue trauma during MIS ALIF procedures.
WHITE PLAINS, N.Y. /eNewsChannels/ -- NEWS: Spinal surgery involves a wide variety of complex procedures, according to N.Y.-based Neuro Alert. There is a potential for major neurological deficits if they are not recognized during surgery, so effective corrective action can be taken quickly. It goes without saying that early detection of potential complications is crucial for patient safety.