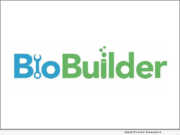 eNewsChannels NEWS: -- Thanks to a two-year grant recently awarded by BioMADE, the BioBuilder Educational Foundation will expand a program that has supported thousands of high school inventors over the last decade. BioBuilder is leading the project, "Launching High School Bioengineers on their Paths to College and Careers," with funding that will bring the authentic tools and approaches for engineering biology to BioBuilderClub students nationwide in collaboration with East Tennessee State University, Ars Biotechnica, and Daicel Arbor Biosciences.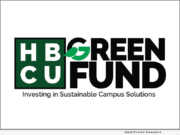 eNewsChannels NEWS: -- The HBCU Green Fund recently announced a partnership with the Russell Innovation Center for Entrepreneurs (RICE) that increases their capacity to train, mentor and identify internships in energy and STEM industries for students at the Atlanta University Center (AUC). A Department of Energy grant to RICE provides resources for the AUC Energy Project, including a fellowship program exposing students from various majors to emerging opportunities in renewable energy and sustainability.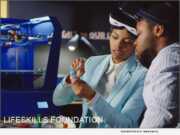 eNewsChannels NEWS: -- LifeSkills Foundation, a local non-profit dedicated to youth entrepreneurship and workforce training advocacy, is hosting TECHCharge NOLA 2021, a virtual tech career expo and speakers forum on Saturday, March 13 from 10 a.m. - 3 p.m. via live stream on Facebook, LinkedIn, and BoothCentral.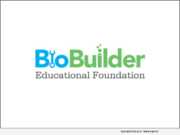 eNewsChannels NEWS: -- The BioBuilder Educational Foundation announced that they are to partner with the Niswonger Foundation on their award of an "Education Innovation and Research" (EIR) Grant from the U.S. Department of Education that will focus on educational opportunities in Science, Technology, Engineering and Mathematics (STEM).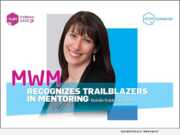 eNewsChannels NEWS: -- Dr. Natalie Kuldell, Founder and Executive Director of BioBuilder, is being featured by Million Women Mentors, an initiative of STEMconnector, the nation's largest professional services organization dedicated to developing a diverse, STEM-ready workforce.
eNewsChannels NEWS: -- PILLARZ LLC, a leading K-6 online educator, announced today its "Friends & Family" program., providing parents the opportunity to enroll their child in any PILLARZ educational program for a month and receive a 50% discount for a sibling or friend.
eNewsChannels NEWS: -- PILLARZ LLC, (www.pillarzllc.com) announced today remote K-6 education accelerator focused on empowering children focused on Math, Language Arts, Science and Social Studies.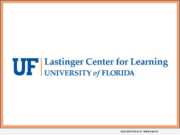 eNewsChannels NEWS: -- Today, the University of Florida Lastinger Center for Learning, in an effort to keep all students learning during the COVID-19 pandemic, launched a new resource hub of free resources for students, parents and teachers. As students navigate distance learning, these research-based tip sheets and videos will lighten the burden.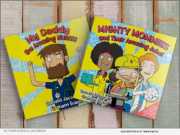 eNewsChannels NEWS: -- Author Donald Jacobsen announced today that two of his children's books, "Mighty Mommies and Their Amazing Jobs" and "My Daddy the Amazing Nurse," will be given away for free in light of the pivot to homeschooling due to the COVID-19 pandemic canceling schools for the rest of the year across the United States.
eNewsChannels NEWS: -- 100Kin10, a national organization dedicated to solving the STEM teacher shortage by 2021, announced this month that Galileo joins 40 other new programmatic partners in its ranks this year. In addition to Galileo, new partners include Chicago Public Schools, National Board for Professional Teaching Standards, Council of Chief State School Officers, among others.