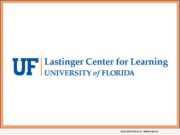 eNewsChannels NEWS: -- Today, the University of Florida Lastinger Center for Learning, in an effort to keep all students learning during the COVID-19 pandemic, launched a new resource hub of free resources for students, parents and teachers. As students navigate distance learning, these research-based tip sheets and videos will lighten the burden.
eNewsChannels NEWS: -- Author Donald Jacobsen announced today that two of his children's books, "Mighty Mommies and Their Amazing Jobs" and "My Daddy the Amazing Nurse," will be given away for free in light of the pivot to homeschooling due to the COVID-19 pandemic canceling schools for the rest of the year across the United States.
eNewsChannels NEWS: -- 100Kin10, a national organization dedicated to solving the STEM teacher shortage by 2021, announced this month that Galileo joins 40 other new programmatic partners in its ranks this year. In addition to Galileo, new partners include Chicago Public Schools, National Board for Professional Teaching Standards, Council of Chief State School Officers, among others.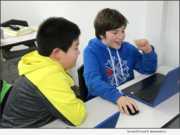 eNewsChannels NEWS: -- CS Recitations, a start-up coding school for kids and teens, announces the opening of a new location on Michigan Drive in Natick. What started in 2017 as a modest one-room school aimed at providing computer science classes to local students has doubled enrollment every year, leading to the opening of a new, larger facility this September.
eNewsChannels NEWS: -- White Pine Charter School (WPCS) is pleased to announce their ranking as the highest-performing charter school in East Idaho by the Idaho State Department of Education (SDE). The SDE also rated White Pine as the fifth-highest East Idaho school overall, and among the highest 10% of schools statewide.
eNewsChannels NEWS: -- Galileo Learning, an award-winning summer day camp provider and leader in the K-8 education space, continues to prioritize making high-caliber programs accessible to underserved kids. This month, Galileo hit a milestone in this effort by awarding over 10,000 sessions of financial assistance in one summer.
eNewsChannels NEWS: -- Bottega is giving back in a big way to the community that has allowed it to experience tremendous growth. "We've already given more than $5 million of educational programs to high school students and teachers, and have plans to give another $5 million this summer.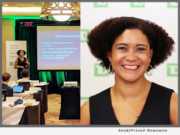 eNewsChannels NEWS: -- Today, TD announced nonprofit Byte Back, Inc. as one of 10 recipients of the inaugural TD Ready Challenge grants. Each recipient organization will receive CDN $1 million (USD $775,000) to help them scale innovative solutions aimed at preparing North Americans for the economy of the future.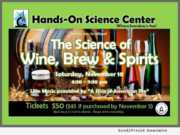 eNewsChannels NEWS: -- The Hands-On Science Center announces "The Science of Wine, Brew and Spirits" fundraising event November 10, 2018. Merging science education with those fun-to-drink adult beverages not only gets adults involved in the fascinating world of science but helps raise both funds and community awareness for a much-needed educational facility in the small town of Tullahoma.
eNewsChannels NEWS: -- Unmanned Safety Institute (USI), the world-leader in remote pilot training and certification, announced today that their Small UAS Safety Certification has been certified by the University of California (UC) A-G program. UC A-G approval will enable high school students to use USI's four-course curriculum to meet admissions requirements to any state education institute.