eNewsChannels NEWS: -- Advanced Orthopedics and Sports Medicine Institute (AOSMI) is keeping its practice open and continuing to see patients with urgent and acute injuries, while following CDC recommendations for preventing exposure to the COVID-19 virus.
eNewsChannels NEWS: -- An Encounter Telehealth analysis of 40 skilled nursing facility partners in Iowa revealed a 6.7% reduction in the use of anti-psychotics. This reduction occurred after an average of 14 months of partnering with Encounter on psychiatric care. The national average was less than a 4% reduction during the same period.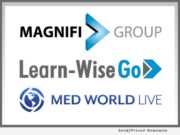 eNewsChannels NEWS: -- Magnifi Group, Inc. has announced the release of an Application Program Interface (API) between its eLearning Learn-WiseGo platform and the Med World Live video delivery platform. This integration allows authorized sales trainees to view Med World Live videos directly in their Learn-WiseGo content library.
eNewsChannels NEWS: -- Clarke County Hospital in Osceola, Iowa and the Veterans Administration in Des Moines recently partnered in a telemedicine exchange offering a rural Veteran a much-needed cardiology consultation.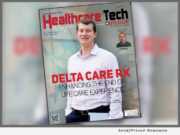 eNewsChannels NEWS: -- Delta Care Rx, a leading pharmaceutical innovator in end of life care, has been named one of the "Top 10 Pharmacy Management Solution Providers of 2018," according to Healthcare Tech Outlook, a digital and print magazine publication of Valley Media, Inc.
HOUSTON, Texas -- MHIT Business Services, Inc. - the parent company of MyDoctorsChat - a fully scalable, HIPAA compliant enterprise mobile telemedicine software solution for doctors, patients and healthcare organizations believes that the evolution of telemedicine technology offers improved access to healthcare and provides new, sophisticated opportunities for healthcare providers to address their patients' unique healthcare needs.
MCALLEN, Texas -- Gamma Medical Research, Inc., headed by Dr. Roberto Mangoo-Karim, is excited to announce the licensing of My Doctors Chat to provide Telemedicine in its clinical research programs. Gamma Medical Research, a company dedicated to compassionate medical care and scientific progress, is advancing science and innovation through clinical investigation by conducting pharmaceutical research trials.