Home
Tags
Tellwell Publishing
Tag: Tellwell Publishing
eNewsChannels NEWS: -- Fiercely independent author K.R. Butt has unveiled her thought-provoking book, "Unarmoured: PTSD Affects Us All" (ISBN: 978-0228869566; August, 2023). In this compelling work, Butt takes readers on a journey through the life of Norah, a young flight attendant, as she delves into the world of online dating in search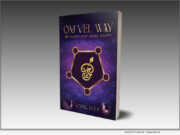 eNewsChannels NEWS: -- Author Seval Seer has unveiled an enlightening book, "Om Vel Way: Be Happy and Make Happy," (IBSN: 978-1779410658; Nov. 2023) which delves deep into the essence of human existence and the pursuit of true happiness. With a focus on the theme "Be Happy and Make Happy," Seval Seer's book offers a powerful and insightful perspective on the human journey.
eNewsChannels NEWS: -- A message of hope coming through the veil from those who have passed over, and from the Divine Spirit who is guiding us into this new future. In Dr. Mark W. Burns' current book, "A Light Amongst the Stars" (ISBN: 978-0228893684; July, 2023), he questions: What if humanity has passed an important milestone and the message of doom, proposed by so many for so long, is now wrong?
eNewsChannels NEWS: -- Amal Indi, a seasoned Solutions Architect with over two decades of experience in the financial sector, has unveiled his profound journey to unlock genuine happiness and inner peace in his latest book, "Happiness Mountain - Make every experience a happy experience" (ISBN: 978-1734068740; October 2023).
eNewsChannels NEWS: -- Author and psychologist Monica Buchanan unveils her memoir, "Outsider: Making Sense of My Journey as a Survivor," (IBSN: 978-0228891673; September, 2023) which offers readers an introspective look at her life experiences and her path to overcoming adversity. The book, published by Tellwell, is scheduled to be available on Amazon and other online book retailers.
eNewsChannels NEWS: -- Tellwell Publishing is launching a new program called the Indigenous Voices Grant, earmarking $10,000 in in-kind book publishing services to amplify the voices of Indigenous Canadians. The grant aligns with Tellwell's commitment to cultivating a vibrant culture through the telling of powerful stories.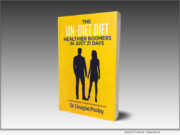 eNewsChannels NEWS: -- Dr. Doug Pooley, a distinguished figure in the field of health and wellness with over four decades of experience, has unveiled his transformative health reclamation strategy in his latest book, "The UN-Diet Diet" (IBSN: 978-0228867654 August, 2023).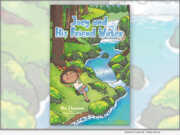 eNewsChannels NEWS: -- In Ellen J. Lewinberg's current picture book, "Joey and His Friend Water" (ISBN: 978-0228881698; May 2023), Joey, the main character in the book, finds that he is able to talk to the water in a stream behind his house. Joey finds it hard to believe that he is talking to and learning from Water, and keeps checking the ideas that Water is presenting to him.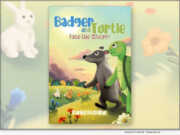 eNewsChannels NEWS: -- Relationships, marriage, and parenthood-these beautiful connections often come with their share of challenges. Dan McMillan, a therapist and psychologist based in Alberta, Canada, witnessed the struggles that can plague relationships. He recognized the need to shed light on a common hurtful pattern that couples often find themselves in. This realization led to the creation of his debut picture book, "Badger and Turtle: Face the Storm" (ISBN: 978-0228888116)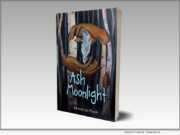 eNewsChannels NEWS: -- Emerging author Dewalt du Plessis introduces readers to his mesmerizing imagination and world-building skills in his debut novel, "Ash Moonlight" (ISBN: 978-0228886617; July, 2022). Originally conceived as song lyrics, "Ash Moonlight" has blossomed into a captivating tale set in a post-apocalyptic world. In this era, following The Great Star Fall, the once-kindled bonds of unity have been replaced by mounting tensions between the Ahusaka and Dyenie tribes.