Home
Tags
Tennessee Business
Tag: Tennessee Business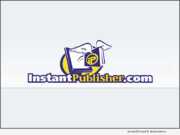 eNewsChannels NEWS: -- InstantPublisher.com announces the release of a tip sheet covering the reasons why you should write and print your own book now. There has never been a better time for self-publishing authors to get their books out in the marketplace.
eNewsChannels NEWS: -- J. Smucker Contracting is expanding their service area to Nashville, Tennessee as a way to provide the business community with an innovative alternative to full roof replacement. The roof restoration services offered by J. Smucker Contracting cost approximately 50% less than traditional roof replacement and come backed with a non-prorated 18-year warranty.
eNewsChannels NEWS: -- Producers Steve Barnett, Gabriel Vasquez, and Alan Powell, and Executive Producer Corby Pons, announce the start of principal photography on the inspiring original musical "A WEEK AWAY" scheduled for nationwide theatrical release in 2020.
eNewsChannels NEWS: -- Helping Mamas Knoxville opened operations in December 2018 and has already distributed more than 5,000 essential items to children living in poverty in East Tennessee. Helping Mamas works by collecting baby items through donations from the community, corporations, and volunteers.
eNewsChannels NEWS: -- On October 27, singer-performer Dre Hilton invites oldie music lovers to the 2019 "Hits and Oldies Show." A day of classic music from the 50's and 60's which would feature Motown, gospel and jazz classics.
eNewsChannels NEWS: -- Ray Varner, along with executives from Ford Motor Company's Atlanta region stopped by and left Anderson County Career and Technical Center (ACCTC) with Anderson County Schools the keys to a 2013 Ford Focus SE. The vehicle was chosen to be donated in order for students with ACCTC to disassemble and reassemble as part of skill training in Auto Mechanic Maintenance and Repairs.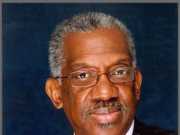 eNewsChannels NEWS: -- On June 26, during the AME Church's Annual Council of Bishops and General Board Meeting Worship Service, at the Birmingham-Jefferson County Convention Center in Birmingham, Alabama, the Right Reverend Adam Jefferson Richardson, Jr. was installed as the Senior Bishop of the AME Church.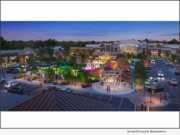 eNewsChannels NEWS: -- U.S. Properties Group announces the Grand Opening celebration of the new Center Stage plaza at The Streets of Indian Lake shopping center in Hendersonville, Tennessee on Thursday, June 13, 2019 from 4-7 p.m.
eNewsChannels NEWS: -- Otherworld Encounter will bring their 10,000 square foot immersive art experience back to the Nashville Fairgrounds for a limited engagement July 5-21, 2019. A team of 13 Nashville-based artists designed, developed and operated the exhibit for its debut this past winter.
eNewsChannels NEWS: -- Kraft Technology Group, a Nashville-based managed IT service provider, is pleased to announce that we have achieved compliance with the federally mandated standards of the Health Insurance Portability and Accountability Act (HIPAA) through the use of Compliancy Group's proprietary HIPAA methodology, The Guard(R) compliance tracking software, and HIPAA Seal of Compliance(R).