Home
Tags
Tennessee Business
Tag: Tennessee Business
eNewsChannels NEWS: -- MAGLITE, the world-famous flashlight brand, is proud to partner with St. Jude Children's Research Hospital(R) with a new line of logoed products. Sales of the product will help to ensure that families never receive a bill from St. Jude for treatment, travel, housing or food - because all a family should worry about is helping their child live.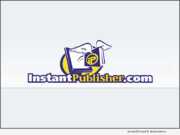 eNewsChannels NEWS: -- According to 2002 study popularized by Joseph Epstein of the New York Times "81 percent of Americans feel that they have a book in them - and should write it." This equates to roughly 170 million adults over the age of 18 out of the entire United States population alone says InstantPublisher; a conservative number of potential authors. Maybe you are one of them.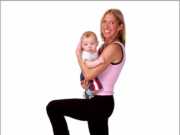 eNewsChannels NEWS: -- Moms of babies and preschoolers can get fit while spending quality time with their child with short home workouts that incorporate animated graphics and techniques to keep children entertained, says certified personal trainer Amy Burton. In response to the COVID-19 crisis, these videos are now offered for free on YouTube to make it convenient and affordable for a mother to exercise in the comfort of her home.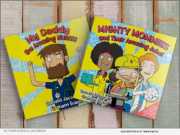 eNewsChannels NEWS: -- Author Donald Jacobsen announced today that two of his children's books, "Mighty Mommies and Their Amazing Jobs" and "My Daddy the Amazing Nurse," will be given away for free in light of the pivot to homeschooling due to the COVID-19 pandemic canceling schools for the rest of the year across the United States.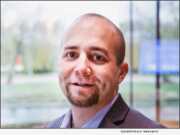 eNewsChannels NEWS: -- Don Baham, President of Kraft Technology Group, LLC (KTG), has been invited to join Nashville Business Journal Leadership Trust, an exclusive community for influential business leaders, executives and entrepreneurs in Middle Tennessee.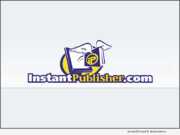 eNewsChannels NEWS: -- InstantPublisher.com announces the release of a tip sheet covering the reasons why you should write and print your own book now. There has never been a better time for self-publishing authors to get their books out in the marketplace.
eNewsChannels NEWS: -- J. Smucker Contracting is expanding their service area to Nashville, Tennessee as a way to provide the business community with an innovative alternative to full roof replacement. The roof restoration services offered by J. Smucker Contracting cost approximately 50% less than traditional roof replacement and come backed with a non-prorated 18-year warranty.
eNewsChannels NEWS: -- Producers Steve Barnett, Gabriel Vasquez, and Alan Powell, and Executive Producer Corby Pons, announce the start of principal photography on the inspiring original musical "A WEEK AWAY" scheduled for nationwide theatrical release in 2020.
eNewsChannels NEWS: -- Helping Mamas Knoxville opened operations in December 2018 and has already distributed more than 5,000 essential items to children living in poverty in East Tennessee. Helping Mamas works by collecting baby items through donations from the community, corporations, and volunteers.
eNewsChannels NEWS: -- On October 27, singer-performer Dre Hilton invites oldie music lovers to the 2019 "Hits and Oldies Show." A day of classic music from the 50's and 60's which would feature Motown, gospel and jazz classics.