Home
Tags
Tenorshare Co. Ltd.
Tag: Tenorshare Co. Ltd.
eNewsChannels NEWS: -- If you did a factory reset on your Vivo smartphone or forgot your Google password, you will be unable to access your device due to Factory Reset Protection (FRP). Many Vivo users face this problem and look for a simple, effective solution. "Tenorshare has introduced 4uKey for Android, a user-friendly tool that enables Vivo users to vivo FRP bypass without any hassle, supporting all Android models and versions," said a Tenorshare spokesperson.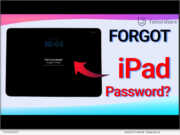 eNewsChannels NEWS: -- I forgot my iPad password and now I am locked out of iPad. How to unlock it? Countless iOS users ask this question often because they simply forgot their iPad password or bought a used iPad and don't know its passcode. If you are one of them, you might want to know how to unlock iPad without password. Tenorshare 4ukey can bypass the iPad passcode to make it accessible again.
eNewsChannels NEWS: -- Wondering how to change location in Pokémon GO, as this game relies on location to enable you to catch Pokémon in the actual world? If you want to play it from the comfort of your home without stepping outside then how to change location? With unreliable GPS-changing methods, your Pokémon GO account can get a ban. However, switching up your location is actually a cakewalk with a Pokémon GO GPS hack called Tenorshare iAnyGo.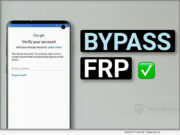 eNewsChannels NEWS: -- If you find yourself locked out by FRP on Huawei and are searching for effective solution how to unlock FRP lock Huawei. Many Huawei users face this problem when they reset their devices or forget their Google credentials. "4uKey for Android is a reliable tool that helps Huawei users bypass Huawei FRP without hassle. It supports all Huawei models and Android versions and is user-friendly," says a Tenorshare spokesperson.
eNewsChannels NEWS: -- Are you wondering how can I play Pokémon GO without walking, as you don't want to leave your couch? The game relies on your phone's GPS to find Pokémon and landmarks, but can you move in Pokémon GO without walking? Yes, you can play Pokémon GO with a Pokémon GO walking hack like Tenorshare iAnyGo without moving a muscle.
eNewsChannels NEWS: -- Nowadays, the application of artificial intelligence (AI) technology is gaining widespread attention across various fields, especially in data recovery. Compared to traditional data recovery solutions, AI-powered data recovery not only achieves initial automation but also excels in terms of speed, accuracy, and adaptability.
eNewsChannels NEWS: -- Have you switched from Android to iPhone but don't know how to transfer WhatsApp Business from Android to iPhone? If you're stuck in this tricky situation, it's because iOS and its security rules can be a bit of a headache. A tool like Tenorshare iCareFone Transfer can smoothly move WhatsApp Business from Android to iPhone.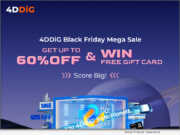 eNewsChannels NEWS: -- Prepare for an unforgettable Black Friday experience as 4DDiG, the globally renowned software provider (a Tenorshare brand), unveils its highly anticipated event, running from November 8 to December 7. During this promotional period, users who follow 4DDiG's official media channels have a significant chance to win a $100 Amazon electronic gift card.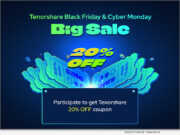 eNewsChannels NEWS: -- Tenorshare, a leading software company that specializes in data recovery and security solutions, is launching a massive Black Friday Sale on November 8 with lots of great deals and prizes. "We want to thank our customers for their support and loyalty throughout the year. This is our way of giving back and showing our appreciation," said the CEO of Tenorshare.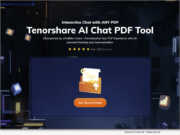 eNewsChannels NEWS: -- Are you tired of reading long PDFs? Not anymore, as Tenorshare has launched Chat PDF AI in October, 2023. It is a revolutionary tool that helps you read and summarize PDFs in a time-efficient way.