Home
Tags
The Way to Happiness Foundation
Tag: The Way to Happiness Foundation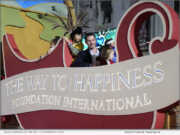 eNewsChannels NEWS: -- Once again this year, The Way to Happiness Foundation and the Los Angeles Churches of Scientology extend a wish for happiness to everyone watching the Hollywood Christmas Parade. The two-hour special on the 90th Annual Hollywood Christmas Parade airs on The CW Network Friday, December 16, 2022, at 8 p.m. Eastern and Pacific and 7 p.m. Central.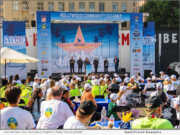 eNewsChannels NEWS: -- With violent crime on the rise in Los Angeles, more than 50 local businesses, nonprofits and faith-based organizations joined the LAPD in a community coalition on Faith & Blue Weekend to reclaim the streets of Hollywood with a neighborhood cleanup launched by the Hollywood Community Police Station and co-organized by the Church of Scientology.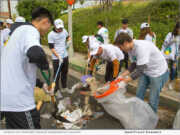 eNewsChannels NEWS: -- With its 2022 motto "Only One Earth," World Environment Day organizers recognize that sustainability depends on individual choices. Scientology Churches mark the 50th anniversary of World Environment Day June 5 by emphasizing personal accountability as the key to safeguarding the environment.
eNewsChannels NEWS: -- The heritage of Africa depends on what we do now to ensure future generations flourish and prosper says the Church of Scientology. In sub-Saharan Africa, 88 percent of children of primary and lower secondary school age (202 million) were reported as not proficient in reading.
eNewsChannels NEWS: -- Scientologists across America took a stand against drug abuse and crime August 3 by joining local law enforcement and nonprofit organizations to make National Night Out 2021 special for their communities. National Night Out is an annual community-building campaign that promotes police-community partnerships and raises awareness about crime and drug prevention.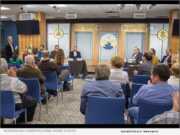 eNewsChannels NEWS: -- The Church of Scientology International extends an invitation to people of goodwill to join Scientology Churches and Missions in support of International Day of Friendship, a United Nations initiative that promotes "friendship between peoples, countries, cultures and individuals" and seeks to "inspire peace efforts and build bridges between communities."