Home
Tags
Tori Belle Cosmetics
Tag: Tori Belle Cosmetics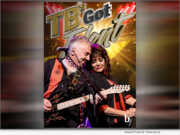 eNewsChannels NEWS: -- Tori Belle Cosmetics announces its second annual Virtual TB's Got Talent Charity Bash, airing Live, March 2, 2023 at 4 p.m. PT on the Tori Belle Cosmetics FB page and Tori Belle Cosmetics YouTube channel. The proceeds will provide grants for people and families in need through the National Organization for Women's Safety Awareness (N.O.W.S.A.).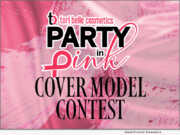 eNewsChannels NEWS: -- In partnership with the National Breast Cancer Foundation (NBCF), Tori Belle Cosmetics is searching for the next bold, brave and confident model to grace the front cover of their magazine and other digital platforms totaling an audience of over 2.5 million per month and a prize package valued at $500.
eNewsChannels NEWS: -- When Laura Hunter invented Magnetic Eyeliner and started Tori Belle Cosmetics, she knew she had a winning product. What she didn't know was how many lives would be positively impacted when she opened the company up to independent sales Affiliates. With over a million happy customers and thousands of affiliates across the globe, the foundation of Tori Belle Cosmetics culture is giving back.
eNewsChannels NEWS: -- For many years, stars like Kim Kardashian and Jennifer Lopez have popularized the highlighted and contoured makeup look, but without access to a professional makeup artist, getting Kardashian perfect contour was nearly impossible. For most, the result was streaks of brown or white that just won't blend in. Tori Belle Cosmetics promises to have solved this problem.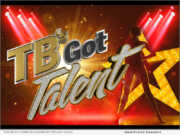 eNewsChannels NEWS: -- Tori Belle community is making a difference to those in need during the upcoming TB's Got Talent Charity Bash, airing Live, March 3 at 4 p.m. PT. "This is our fourth Virtual Charity Bash and we have raised nearly $90K for families in need to date. It is an honor to make a positive impact in the lives of our most vulnerable families all over the world," said Co-founder and CEO of Tori Belle Cosmetics, Laura Hunter.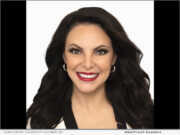 eNewsChannels NEWS: -- Earlier this month, the Business Intelligence Group named Laura Hunter, founder of LashLiner, Inc., and wholly-owned subsidiary, Tori Belle Cosmetics, as a leader and winner in the 2022 BIG Innovation Awards. This annual business awards program recognizes organizations, products, and people that are bringing new ideas to life in innovative ways.