Home
Tags
Travel and Tourism
Tag: Travel and Tourism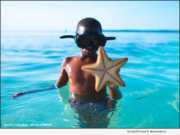 eNewsChannels NEWS: -- The Belize Tourism Board recently released its January - June 2019 Tourism Statistics which show remarkable growth. Legacy Global Development, the developer of the luxurious Orchid Bay community, offers insight on why Belize continues to rise and how it's related to the country's current real estate boom. Read about it in Legacy's latest blog post titled, "Belize Tourism in 2019: The Numbers Are in For the First Half of the Year."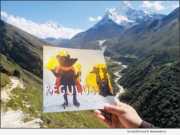 eNewsChannels NEWS: -- Aaron Ozee, bestselling author of notable children's book, "Regulus" (ISBN: 978-1387010790), partnered with select tourist operations in Kathmandu, Nepal to bring a printed copy of his famed tale with them during their procession of Base Camp on Mount Everest.
eNewsChannels NEWS: -- The Desert Light Gallery, located at the Mojave National Preserve's Kelso Depot Visitors Center presents "On the Mojave Road," a solo exhibit of paintings in watercolor on paper by nationally celebrated painter and National Park Service Artist in Residence, Emily Silver. The Visitors Center is at 90942 Kelso Cima Rd, Kelso, CA 92309 and open to the public from 10 a.m. to 5 p.m. Thursday - Monday.
eNewsChannels NEWS: -- Ever wondered who's behind the camera when scrolling through influencers' Instagram feeds? Victoria Brewood, owner of InfluencerPhotographer.com, makes a living taking photographs for influencers, bloggers and tourists who are in need of Insta-worthy photos in The Big Apple. Today she reveals her most popular locations for Instagram photos in New York City.
eNewsChannels NEWS: -- Legacy Global Development today announced it has retained Zurcher Arquitectos to design the Beach Club at its Orchid Bay, Belize property. Construction on the new Beach Club will commence in the near future and is being designed to meet luxury hotel standards.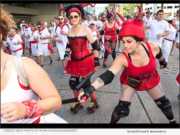 eNewsChannels NEWS: -- Nola Bulls, LLC and its revelers GET LUCKY for the 13th edition of New Orleans' favorite summer bash known as San Fermin in Nueva Orleans (SFNO) presented by The Advocate, a.k.a. The Running of the Bulls in New Orleans. A legendary local band reunites for a rare return to ROCK.
eNewsChannels NEWS: -- Travel Transparency, a private wholesale travel platform, reports rapid growth. Regional offices have been added in Northern California and Arizona and staff has tripled over the past 12 months. In part, it attributes this swell to a recent partnership with Vacation Tour and Travel (VVT) and Carnival Cruise Lines.
eNewsChannels NEWS: -- With Tropical Storm Barry expected to become the first named hurricane of 2019, thus begins the storm season that will likely impact hundreds of thousands of travelers, according to TravelInsurance.com. The question many travelers have is "Will my travel plans be affected, and if so, how can I make sure I don't lose the hard-earned money I've invested in this vacation?"
eNewsChannels NEWS: -- The UNESCO (United Nations Educational, Scientific and Cultural Organization) Assembly has officially declared the Prosecco Hills of Conegliano and Valdobbiadene the 55th Italian "World Heritage Site." Innocente Nardi, President of the Consortium for the Protection of Conegliano Valdobbiadene Prosecco DOCG, expressed, "Our profound satisfaction and immense joy at the declaration of the Prosecco Hills of Conegliano and Valdobbiadene as a World Heritage Site."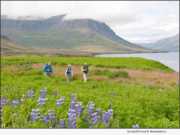 eNewsChannels NEWS: -- With growing demand from travelers to discover and experience the best of the world on their own terms, Country Walkers, the leading provider of walking adventures, today announced the addition of a new travel option: Flex-Guided tours.