Home
Tags
Travel and Tourism
Tag: Travel and Tourism
eNewsChannels NEWS: -- Chartright Air Group announced that the Global 5500 and Challenger 650 by Bombardier joined their fleet based at Toronto Pearson International Airport. With over 30 years of Aircraft Management experience and fleet numbering more than 50 aircraft, Chartright Air Group acquired the international recognition, as a leading Canadian business transportation provider.
eNewsChannels NEWS: -- Girls Who Travel, a popular women's travel group with over 81,000 members from over 100 countries, has undergone a rebranding. The popular group will now operate under the name Her Adventures. This change comes after Facebook recently selected the platform for the 2021 Facebook Community Accelerator Program.
eNewsChannels NEWS: -- Amarillo travelers will soon have extra options that feature the state capital as Southwest Airlines, in conjunction with Rick Husband Amarillo International Airport, has announced new daily non-stop service to Austin. The new expanded service to Austin begins March 10, 2022 to Austin Bergstrom International Airport.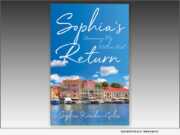 eNewsChannels NEWS: -- The new book by author Sophia Kouidou-Giles, "Sophia's Return: Uncovering My Mother's Past" (She Writes Press - September 7, 2021 - ISBN: 978-1647421717 | $16.95. E-ISBN: 978-1647421724 | $9.95) follows a daughter's journey to understand why her mother left their family home when the author was a seven-year-old child, without a good-bye or explanation.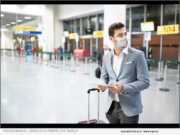 eNewsChannels NEWS: -- Zootility, a design-driven US manufacturing company, announces a breakthrough innovation - the first travel eye shield, known as Hover Shield, that attaches to any disposable mask. Unlike any of its conventional bulky design predecessors, the nearly invisible Hover Shield provides an attractive solution for traveling, seasonal allergies, yard work, large public gatherings, institutional settings, and working in dusty environments.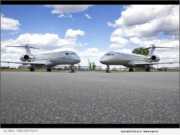 eNewsChannels NEWS: -- Bombardier today announced that two of the industry-leading Global 7500 aircraft were handed over to two different Canadian customers, marking the first deliveries of the flagship business jet in Canada. Both aircraft will be managed and offered for charter by leading Canadian aircraft services provider, Chartright Air Group, and will be based at Toronto's Pearson International Airport.
eNewsChannels NEWS: -- AmTrav, the one connected platform for business travel, and Emburse, a global leader in expense management and accounts payable automation, today announced the next evolution in their partnership with the launch of their automatic receipts integration.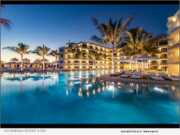 eNewsChannels NEWS: -- The island of St. Maarten is world renowned for its beautiful beaches, festive nightlife and epicurean experiences galore. With today's grand opening of The Morgan Resort & Spa, travelers now have another great reason to visit the destination, just in time for summer.
eNewsChannels NEWS: -- ACE Adventure Resort kicked off the New River Gorge National Park rafting season with their first rafting trip on Friday, March 26, 2021. Last year brought a welcomed increase in outdoor recreational activities such as rafting, climbing, mountain biking, as more Americans turned to outdoor vacations and reduced or eliminated foreign travel in response to the global pandemic.
eNewsChannels NEWS: -- In preparation for the season kicking off, ACE Adventure Resort announced they are looking for seasonal employees to fill a variety of positions. Adjacent to the New River Gorge National Park and Preserve, ACE, a family owned and community-based resort, operates on 1,500 acres of lush property.