Home
Tags
TravelInsurance.com
Tag: TravelInsurance.com
eNewsChannels NEWS: -- TravelInsurance.com has been named by Money as one of the "6 Best Travel Insurance Companies of 2021" and singled out for its fast and easy travel insurance quote comparison system.
eNewsChannels NEWS: -- With the kick off of the Cruise Wave Season this month, the time when cruise companies offer the best deals on cruises, TravelInsurance.com urges travelers to purchase travel insurance early to protect their investments and ensure they're covered in the event of travel mishaps.
eNewsChannels NEWS: -- This year, more Americans are expected to travel between Dec. 21 and Jan. 1 than ever before, according to the American Automobile Association, making travel mishaps even more likely this holiday season. Whether traveling to be with loved ones or for that end-of-year dream escape, there is a high potential for stress. TravelInsurance.com, a leading travel insurance comparison website, offers tips to get you through the holiday travel season smoothly.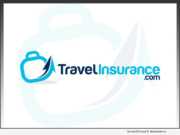 eNewsChannels NEWS: -- TravelInsurance.com today announced they have surpassed 50,000 5-star reviews through the Shopper Approved platform, one of the fastest-growing customer review companies in the United States. Verified customers on TravelInsurance.com have rated the travel insurance comparison site a 4.8 out of 5.0, with 97% noting they would recommend it to others.
eNewsChannels NEWS: -- Black Friday, Cyber Monday and Travel Tuesday - November is full of travel deals for those looking to save money on their next vacation, according to TravelInsurance.com. Just don't forget to purchase travel insurance to protect your investment, even if your travel dates are just around the corner.
eNewsChannels NEWS: -- With Tropical Storm Barry expected to become the first named hurricane of 2019, thus begins the storm season that will likely impact hundreds of thousands of travelers, according to TravelInsurance.com. The question many travelers have is "Will my travel plans be affected, and if so, how can I make sure I don't lose the hard-earned money I've invested in this vacation?"
eNewsChannels NEWS: -- The Atlantic Hurricane Season got off to an early start this year, with Subtropical Storm Andrea forming on May 20, marking the record fifth year in a row that the hurricane season arrived early. This, along with experts predicting an above average hurricane season, means that travelers could be facing an uphill battle, according to TravelInsurance.com, a leading online comparison site.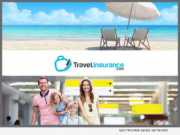 eNewsChannels NEWS: -- Between snowstorms and holiday travel, the winter months may seem the most logical time to buy travel insurance, however according to TravelInsurance.com, spring and summer present just as many potential travel issues that travel insurance can help address. In fact, more than half of all flight delays each year happen in the summer.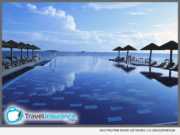 eNewsChannels NEWS: -- Scrolling through the Instagram feeds of famous celebrities might lead to the belief that stars never experience the same travel mishaps that ordinary travelers do. According to Travelinsurance.com, we have more in common with famous jet-setters than we realize, in that celebrities face the same travel troubles that can derail anyone's vacation.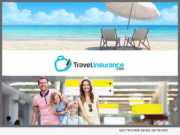 eNewsChannels NEWS: -- 'Wave Season,' the time of year when the majority of cruise vacations are booked, is upon us and with it the need for cruisers to consider travel insurance, according to TravelInsurance.com. While most cruises go off without a hitch, Mother Nature can throw a variety of unexpected hiccups into a cruise vacation. This can include hurricanes or other storms, missing the ship due to travel mishaps either at home or at your destination city, or succumbing to an illness or injury on board.