eNewsChannels NEWS: -- NotaryCam, a Stewart-owned company and a pioneering provider of remote online notarization and identity verification / authentication technology for real estate and legal transactions, today announced its semi-annual "Help a Hero" initiative will once again offer free remote online notarization (RON) sessions to United States veterans and current service members.
eNewsChannels NEWS: -- According to VetLink Foundation, military veterans who have honorably served our nation often return from deployments in need of various social services like job placement, health care, and mental health services.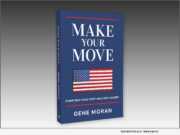 eNewsChannels NEWS: -- Legacy Launch Pad Publishing is releasing the second book by entrepreneur Gene Moran, founder and president of the consulting firm Capitol Integration. "Make Your Move: Charting Your Post-Military Career" (ISBN 978-1-951407-79-7) synthesizes Moran's experiences.
eNewsChannels NEWS: -- The American Freedom Foundation announces Your Next Mission™-- a new initiative supporting our Veterans, transitioning service members, and military spouses as they transition from military to civilian life. The goal of Your Next Mission™ is to help our Veterans write the next chapter of their lives and to make a real impact in the lives of those who have served our country.
eNewsChannels NEWS: -- Camp Freeman, a Veteran Owned Ohio Non-Profit 501(c)(3) has been established to support homeless, at-risk, disabled, and transitioning veterans. Camp Freeman is launching their fundraising campaign on Gofundme.com September 11th, 2020 with a goal of $2.9 million to build their first regional facility and headquarters right here in central Ohio.
eNewsChannels NEWS: -- In tandem with 75th Anniversary of the flag-raising on Mt. Suribachi, the Iwo Jima Memorial Midwest Project (IJMM) is launching a nationwide program to build a new Iwo Jima Monument. The new statue will replace the faces of two flag-raisers that were misidentified with the actual Marines who participated.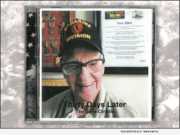 eNewsChannels NEWS: -- On Wednesday February 12, 2020 at 1 p.m., come meet and greet a ninety-six-year-old marine, Gene Christie, as he releases his CD containing a song to honor his fellow Marines in the 5th Division who won the Battle of Iwo Jima at great sacrifice.
eNewsChannels NEWS: -- Spodak Dental Group ("SDG") recently provided complimentary dental services to the men and women of the US' Armed Forces and their family members as part of the Seventh Annual Freedom Day USA. In total, 18 patients were treated at no cost during the event.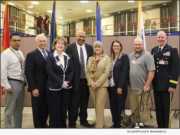 eNewsChannels NEWS: -- It is with great pleasure that Guardian Angels Medical Service Dogs announces its latest partnership, with the Pennsylvania State Correctional Institution (SCI) at Mercer. As part of our new partnership, incarcerated veterans will train some of our future service dogs, beginning at approximately 5 months of age, all while earning college credit.