eNewsChannels NEWS: -- Little Slacks, the artisanal wellness subscription box brand, announced today a giveaway of one of their self-care subscription boxes to one lucky winner for Valentine's Day. The winner of the giveaway will be announced on Sunday, February 28th, via Instagram, by the end of the day.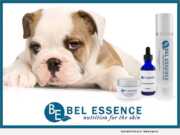 eNewsChannels NEWS: -- Bel Essence (belessence.com), the natural skin care company making effective anti-aging products and moisturizers, launches a natural anti-aging lip balm collection in time for Valentine's Day.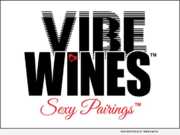 eNewsChannels NEWS: -- Give your partner a truly unique and unforgettable Valentine's Day gift this year. Love isn't standardized, so romantic gifts shouldn't be either. Vibe Wines( Sexy Pairings bring their award-winning California wines together with playful products such as romantic lingerie, intimate games, and massage oils to create unique and love-inspiring gift sets designed to keep on giving long after the holiday is over.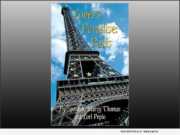 eNewsChannels NEWS: -- With Valentine's Day around the corner, how does a romantic trip to Paris with your lover sound? If the bank account isn't quite up to that dream getaway, YourNovel.com offers an armchair escape to the City of Love, where you and your sweetheart become the hero and heroine of your own personalized romance novel.
eNewsChannels NEWS: -- J.S. Fletcher and Kathy Newbern, founders of YourNovel.com, are still going strong after nearly three decades of personalizing romance novels for couples far and wide. Imagine you and your Sweetheart starring in a book. How romantic. YourNovel.com offers more than 50 romantic novels to select from.
eNewsChannels NEWS: -- Just in time for Valentine's Day, this new online dating site is one of a kind. Chronic Souls - an all-inclusive dating website and mobile app - is exclusively designed to connect people who recreationally enjoy marijuana or who use it to help their medical conditions.
eNewsChannels NEWS: -- Just how far can the nation's growing taste for wine go? The owners of MIAVINO Sensual, Frank and Miranda Brown, decided it also had to go into their premium edible massage oils. Houston, Texas-based, MIAVINO Sensual has introduced an exclusive line of ultra-lightweight, premium, edible massage oils in four palate-pleasing, full-bodied wine flavors designed to take your entire sensual massage experience to a whole sexy new level.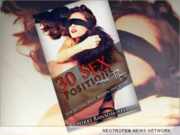 COLUMBUS, Ohio /eNewsChannels/ -- NEWS: Valentine's Day is the perfect time for all things sex and love, says author Nikki Ransom-Alfred. Certified master sex expert educator and sex and relationship coach, Ransom-Alfred, knows this all to too well and is releasing her new book '30 Sex Positions and Tips For Getting Wild, Rough, and Kinky' for lovers looking for adventure.
LOS ANGELES, Calif. /eNewsChannels/ -- NEWS: When you have two loved ones, a candle light, a bottle of champagne leading to a more intimate moment, one addition perfecting this moment would be to make the evening more sensual by the woman to slip into a sensual ware. Nothing says romance and IN LOVE like a sexy lingerie from Envy Corner.