Home
Tags
VAR and IT Consulting
Tag: VAR and IT Consulting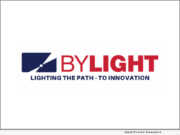 eNewsChannels NEWS: -- The Army National Guard awarded a $2M follow-on contract to By Light Professional IT Services LLC (By Light) and its teaming partner Warhorse Training Solutions. Under this contract, By Light will provide 44 additional Recruiting Experiences to attract and educate young men and women about critical Military Occupational Specialties (MOS).
eNewsChannels NEWS: -- WaveLink, Inc., a woman-owned small business based in Huntsville, Alabama, has been awarded a $46 billion contract from the U.S. Air Force. Specializing in Aviation and Missile Defense programs, WaveLink, Inc. will perform work related to digital and model-based systems engineering, agile processes, open systems architecture, weapons, and enterprise analytics to benefit the Air Force and Eglin AFB.
eNewsChannels NEWS: -- With the threat of ransomware and cyber-attacks in general growing daily due to worldwide unrest and economic insecurity, Kennedy Intelligent Data (KID) has allied with Blueshift Cyber Security. This alliance allows KID to provide comprehensive and turnkey managed security services for companies like those in the auto industry that are at significant risk of data theft and financial harm to their customers.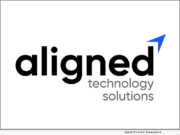 eNewsChannels NEWS: -- Inc. magazine today revealed that Aligned Technology Solutions is No. 118 on its third annual Inc. 5000 Regionals: Mid-Atlantic list, the most prestigious ranking of the fastest-growing private companies based in Washington, D.C., Delaware, Maryland, North Carolina, Virginia, and West Virginia. Born of the annual Inc. 5000 franchise, this regional list represents a unique look at the most successful companies within the Mid-Atlantic region.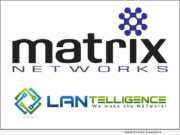 eNewsChannels NEWS: -- Matrix Networks announced its recent acquisition of LANtelligence to create a new business venture enabling a powerful combination of modern business technology. Having informally shared resources for more than 10 years, it just made sense for these two companies to come together in a more structured way.
eNewsChannels NEWS: -- By Light Professional IT Services LLC (By Light), as a primary subcontractor to Flatirons Solutions Corporation, a U.S. company, was awarded a contract by the United States Patent and Trademark Office (USPTO) for the Patent Data and Document Management (PDDM) program with a potential value of $1.4 billion.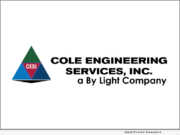 eNewsChannels NEWS: -- Cole Engineering Services, Inc. (CESI), a By Light Company, has been awarded the Cyber Training, Readiness, Integration, Delivery and Enterprise Technology (Cyber TRIDENT) $957M Indefinite Delivery/Indefinite Quantity (IDIQ) contract. The Cyber TRIDENT contract is utilized by Department of Defense (DoD) organizations and other non-DoD agencies that have related cyber training needs.
eNewsChannels NEWS: -- Full Spectrum Operations, LLC (FSO), an SBA-approved, Mentor-Protégé Joint Venture (JV) between American Communications Solutions LLC (ACS), and By Light Professional IT Services LLC (By Light), has been awarded a $31.2M task order under the USAF - Eastern Western Operational Communication Services (EWOCS) Single Award IDIQ.
eNewsChannels NEWS: -- SRSI has joined MHEDA, the Material Handling Equipment Distributors Association. MHEDA is the premier trade association dedicated to serving the material handling community. MHEDA programs and services are accessed by thousands of industry professionals each year who are seeking to help their business stay competitive and their employees stay connected.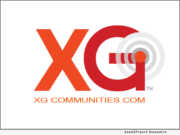 eNewsChannels NEWS: -- California-based XG recently announced that Yvonne Robinson had joined XG as their new Vice President of Operations. Before joining XG, Yvonne served as Manager for Development and Engineering for T-Mobile, and previously as Market Manager of Regional Site Development for Sprint.