Home
Tags
VAR and IT Consulting
Tag: VAR and IT Consulting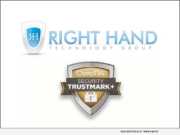 eNewsChannels NEWS: -- Right Hand Technology Group Inc, a Managed IT and Cyber Security Service Provider, announced today it has received the CompTIA Security Trustmark+(tm) from CompTIA, the non-profit association for the world's information technology (IT) industry.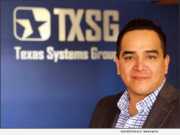 eNewsChannels NEWS: -- Texas Systems Group, Inc. ("TXSG") announced today that it is launching a Direct Channel Partner Program called the BrightChannel Partner Program. The program allows partner businesses to offer trusted and industry-recognized BrightStar Managed IT Services to their clients and earn recurring revenues.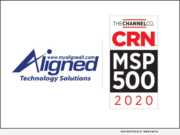 eNewsChannels NEWS: -- Aligned Technology Solutions, announced today that CRN, a brand of The Channel Company has named Aligned Technology Solutions to its 2020 Managed Service Provider (MSP) 500 list in the Pioneer 250 category.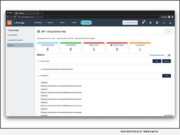 eNewsChannels NEWS: -- Utelogy Corporation, a visionary provider of control, monitoring and analytics software for workspace management, today announced its automation tool, U-Automate. This module delivers the Room Readiness feature, which enables IT teams to remotely validate the readiness of all connected devices, sensors, etc., in its workspaces.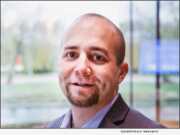 eNewsChannels NEWS: -- Don Baham, President of Kraft Technology Group, LLC (KTG), has been invited to join Nashville Business Journal Leadership Trust, an exclusive community for influential business leaders, executives and entrepreneurs in Middle Tennessee.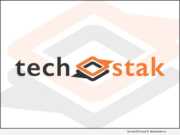 eNewsChannels NEWS: -- Today TechStak, a leading SMB service provider matching companies with highly curated and pre-vetted outsourced IT partners, announced they have launched a cost-effective arsenal of risk assessment tools and accompanying educational resources designed for the unique needs of smaller businesses.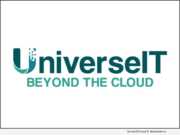 eNewsChannels NEWS: -- UniverseIT is excited to announce a new partnership with the United States Air Force (USAF) which encompasses serving three training schools - the Air Ground Operations School (AGOS); Weapons School (USAFWS); and Advanced Maintenance and Munitions Operations School (AMMOS).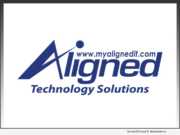 eNewsChannels NEWS: -- Aligned Technology Solutions, an award-winning IT services provider for Associations and Nonprofits in the Washington D.C. region, announced its plans to exhibit at the ASAE Technology Exploration Conference (TEC). The two-day event, for association and non-profit technology executives, is tailored to the needs of an increasingly technology-driven community where attendees can find all the education, solutions, and connections they're looking for.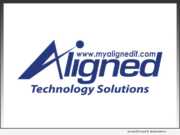 eNewsChannels NEWS: -- Aligned Technology Solutions, an award-winning technology service provider, announces the relocation of their headquarters to a new, larger office space to accommodate rapid growth and expansion of their business.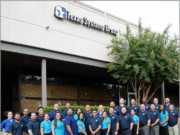 eNewsChannels NEWS: -- Texas Systems Group (TXSG) has earned a coveted slot on Channel Futures' list of the top 501 IT managed service providers (MSPs) worldwide. Channel Futures issued a statement about this year's list saying, "The competition was fierce, but their commitment to taking risks on strategic business decisions, dedication to customer support and intuitive knowledge of the managed services market helped these companies rise above the competition."