FARMINGDALE, N.Y. /eNewsChannels/ -- NEWS: Jennifer Jung and Candice Vogel recently took the big leap from employees to business owners to seize opportunities in the booming pet care industry. Jennifer and Candice began as entry-level kennel workers at Long Island-based Hounds Town USA, a fully interactive doggie daycare and pet care franchise.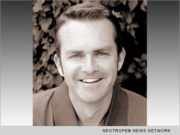 SACRAMENTO, Calif. /eNewsChannels/ -- NEWS: TV Star and lead expert of the hit cable television show 'Hoarders, Cory Chalmers, will be making a special guest appearance at the TICA Cat Show January 2-4, 2015 in Sacramento, Calif. This year's show is called 'Mardi Gras Madness' and is presented by Jazzy Cats.
DENVER, Colo. /eNewsChannels/ -- NEWS: Leading Edge announces the new Tec 3 Vaporizer that extends its offerings into anesthetics and carries a 72 month warranty. The Tec 3 uses proven design principles to ensure output concentration is unaffected by flow rate, temperature differences, length of use, liquid level, or back pressure fluctuation within its clinical range.
DANA POINT, Calif. /eNewsChannels/ -- NEWS: According to Susan Blake Davis, Pet Nutritionist at Ask Ariel Your Pet Nutritionist, 'Probiotics for dogs and cats are quickly becoming an invaluable part of pet nutrition.' More veterinarians are prescribing pet probiotics as they see how much these supplements benefit dogs and cats. Probiotics are friendly bacteria that naturally inhabit the digestive tract.
AUSTIN, Texas /eNewsChannels/ -- Bio-Medical Services has received USDA approval and is now offering ACTT(TM) - allergy drop immunotherapy - as an alternative method for administering allergy treatment for pet allergy patients. An in-house pilot study is now underway, and preliminary findings are expected in the Fall of 2012.