LAS VEGAS, Nev. /eNewsChannels/ -- The Sher Institute for Reproductive Medicine (SIRM) announced the release of a new song and video inspired by and dedicated to couples dealing with infertility. The song, entitled 'I Believe,' was co-written and produced by Darren Sher, son of SIRM Founder and Executive Director Geoffrey Sher, MD.
KIRKLAND, Wash. /eNewsChannels/ -- Stagnant economy? Jobs hard to come by? If you're an employer, jobs too risky to create? One company - LTC Financial Partners LLC (LTCFP) - isn't buying in to the doom and gloom. They're bucking the trend with bullish expansion plans. 'We need 300 new people now, in all parts of the country,' says Denise Gott, LTCFP's Chairman of the Board.
LOS ANGELES, Calif. -- Epic Image Entertainment, Eyevox Entertainment and Paragon Design Group recently produced the book trailer 'Night of the Living Trekkies' for Quirk Books publishing. The trailer, which was released on Sept. 14 has already had more than 90,000 views on YouTube and has received raving reviews from the blogosphere.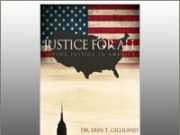 KANSAS CITY, Mo. -- The elections are just around the corner and with them comes the timely release of a new book by Dr. Erin Gilliland, 'Justice for All - Saving Justice in America' (ISBN: 978-1-60264-634-6) that focuses on hot-button issues such as illegal immigration, healthcare reform and government debt.
SOMERVILLE, N.J. -- The benchmark in a new generation of anti-aging is here - E'shee Cellular Repairing Night Cream. This new skin care product is the culmination of cutting-edge research in stem cell technology and anti-aging medicine. It utilizes the most advanced technology in skin care.
BROOKLYN, N.Y. -- A new home-farming trend sweeping North America is seeing chicken coops and small flocks of chickens appearing in suburban backyards. In support of this home-grown movement, Handcrafted Chicken Coops is offering affordable, portable chicken coops to backyard and urban chicken farmers.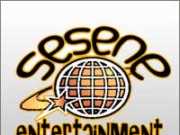 SAN FRANCISCO, Calif. -- DJ Jimmy Stewart Jr. and Sesene Entertainment are joining forces at a free fundraising event to support the victims of the San Bruno, CA fires. The event is scheduled for September 25 from 12 p.m. to 7 p.m. at the San Bruno Recreational Center and San Bruno City Park at 251 City Park Way.
BEVERLY HILLS, Calif. -- Walking Shadows LLC announces that the surprise hit of the Cannes Film Festival, 'COLIN,' a British zombie movie, which cost just $75 (GBP 45) to make, will make its North American Premiere at the 13th Floor Haunted House in San Antonio, Texas on Thursday, September 23, 2010 - before moving to theaters nationwide in September and October.
GRAND JUNCTION, Colo. -- PETAP LLC offers information regarding academic counseling and career assessment services through PETAP.org. These services will assist students in planning their career, choosing a school or college, and preparing for their postsecondary education.
LOS ANGELES, Calif. -- Time and Gems, the #1 U.S. online Rolex dealer, has released the world's first two two-tone Rolex watch coated using a process called Physical Vapor Deposition (PVD) that transforms their appearance while making them up to 20 times more scratch resistant.