Home
Tags
Virginia Business
Tag: Virginia Business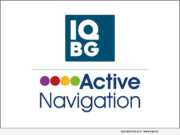 eNewsChannels NEWS: -- IQBG, Inc., a leading provider of information and management solutions to highly regulated industries and the public sector, today announced a strategic partnership with Active Navigation, the data privacy and governance software provider.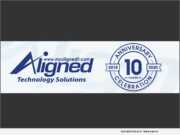 eNewsChannels NEWS: -- Aligned Technology Solutions, an award-winning managed service provider (MSP), has reached an exciting milestone as the company celebrates a decade of providing affordable world-class IT solutions that improve technology outcomes for small- and medium-sized businesses.
eNewsChannels NEWS: -- In a pandemic-ravaged economy that's left few industries untouched - with many having had to completely rethink and reorient operations within a short window of time - one might question why someone would leave an established career to set off on a new venture. However, that's exactly what Seth A. White chose to do, noted real estate auction firm Tranzon Fox has announced today.
eNewsChannels NEWS: -- pExchange LLC, a leading provider of innovative government PPBE budgetary software, database management and advanced analytics solutions, just announced that James F.X. Payne has joined the company as Vice President of Special Projects.
eNewsChannels NEWS: -- Dr. Juan Manuel Torres of Pine Island, Fla. - a decorated Korean and Vietnam veteran - passed away last week at the age of 86-years-old after a courageous battle with cancer and pneumonia, the Family of Juan Manuel Torres announced. With his passing, America lost a true patriot and American hero who was one of the last surviving members of Task Force Smith from the Battle of Osan.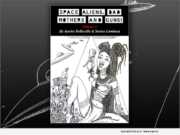 eNewsChannels NEWS: -- "Space Aliens, Bad Mothers And Guns! Volume 4" (ISBN: 979-8622866586) has been released on Amazon. The twins, Ayesha DeRaville and Sonise Lumbaca (DeRaville Sisters), of DSMAN, LLC, are at it again, bringing their fanbase (and welcoming new readers) 14 new short stories in their fourth self-published novel.
eNewsChannels NEWS: -- Costa Dentistry is re-opening our doors on Tuesday, May 5, 2020 after implementing strict new safety protocols and state of the art technology.
eNewsChannels NEWS: -- Innovations in nuclear energy will play a vital role in reaching Virginia's goal to be carbon-free by 2050 after Governor Ralph Northam signed legislation directing the state to work with industry to develop a strategic plan for the Commonwealth's nuclear industry. The bill directs the government, through the Virginia Nuclear Energy Consortium Authority (VNECA), to work with industry stakeholders to develop a comprehensive plan.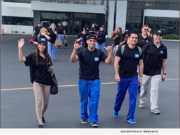 eNewsChannels NEWS: -- A 30-member medical team from Virginia-based AMI Expeditionary Healthcare LLC is en route to the Caribbean island of St. Maarten to assist coronavirus victims at the urgent request of the Dutch government.
eNewsChannels NEWS: -- Aligned Technology Solutions has been recognized as part of The Financial Times inaugural list of The Americas' Fastest Growing Companies 2020. This prestigious award is presented by The Financial Times and Statista Inc., the world-leading statistics portal and industry ranking provider.