Home
Tags
Virginia Business
Tag: Virginia Business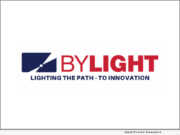 eNewsChannels NEWS: -- On November 9, 2022, Mississippi State University (MSU) and Mississippi Gulf Coast Community College (MGCCC) opened the doors to the Mississippi Cyber Center, a culmination of efforts made possible through the Mississippi Cyber Initiative (MCI). The newly renovated building on the MGCCC Harrison County Campus is the central location for the first phase of this massive commitment to cybersecurity training and knowledge-sharing.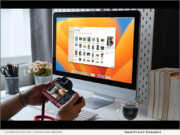 eNewsChannels NEWS: -- CleverFiles announces the release of the new major version of Disk Drill for Mac and Windows. Disk Drill 5 introduces a new modular user interface, recovery from Windows and Linux software RAID arrays, VHD and VHDX support, and adds new file formats to its Deep Scan resulting in up to 30% higher data restoration success rates.
eNewsChannels NEWS: -- Avenu Insights & Analytics (Avenu), the global leader in revenue enhancement and administration solutions for state and local governments, today announced the acquisition of LTAS Technologies Inc. (Harmari®), a leading provider of short-term rental identification, monitoring and compliance software and services.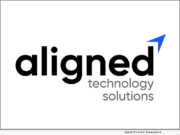 eNewsChannels NEWS: -- Aligned Technology Solutions, an IT and security service partner that provides highly customized solutions for small to medium-sized businesses, expanded their leadership talent by bringing on the innovative Tom Pires to be the company vice president on October 3, 2022.
eNewsChannels NEWS: -- Commissioner Gary G. Pan announced today that the Innovative Refrigeration Systems in Lyndhurst, Virginia, has been certified as a Virginia SHARP Worksite under the Virginia Occupational Safety and Health (VOSH) Safety and Health Achievement Recognition Program (SHARP), the agency's highest level of recognition for excellence in safety and health management systems for small businesses.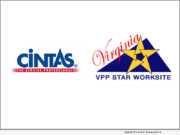 eNewsChannels NEWS: -- Cintas Corporation Location #391 (Portsmouth, Va.) is one of 37 current participants in the STAR program of public/private sector worksites to achieve and retain this recognition in Virginia. This facility provides uniform programs and provides facility services such as; entrance mats, restroom cleaning, and restroom supplies for businesses in the greater Hampton Roads area.
eNewsChannels NEWS: -- Private Chef and Owner of Fleur de Cuisine, Natalie Ramos (now Natalie Vaughn), has shared her story about overcoming adversity on her way to success in building her chef and catering business in Loudoun County, Virginia. Through sharing her story about growing up in Brooklyn, New York's housing projects, Natalie has gained a large following for her strength, willingness, and determination for overcoming obstacles that led to her personal and professional success.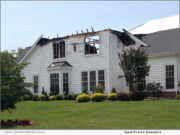 eNewsChannels NEWS: -- Two champions of fire prevention and safety are celebrating anniversary milestones this October. Loehr Lightning Protection Co., Virginia's leader in lightning protection system (LPS) services since 1947, is teaming up with the National Fire Protection Association® (NFPA) to support the 100th anniversary of Fire Prevention Week™ (FPW) and celebrate its own 75th company anniversary with a community event at the Hazen Memorial Library, in historic Bon Air, Va., on Thursday, October 6, from 3 to 7 p.m.
eNewsChannels NEWS: -- The Department of Labor and Industry's Virginia Occupational Safety and Health (VOSH) program is enhancing its efforts to protect workers and reduce injuries, illnesses, and fatalities in the state after a sudden rise in workplace deaths.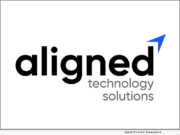 eNewsChannels NEWS: -- Today, Inc. revealed that Aligned Technology Solutions is No. 2698 on its annual Inc. 5000 list, the most prestigious ranking of the fastest-growing private companies in America. The list represents a one-of-a-kind look at the most successful companies within the economy's most dynamic segment-its independent businesses.