Home
Tags
Washington State Business
Tag: Washington State Business
eNewsChannels NEWS: -- The private, nonprofit City University of Seattle is demonstrating its support for students impacted by the recently announced closure of Art Institute campuses. To assist students seeking options to continue their education, City University of Seattle is offering a 25 percent tuition scholarship to students transferring from any AI campus.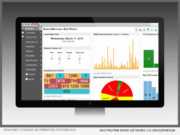 eNewsChannels NEWS: -- Highline Public Schools (HPS) has selected Edupoint(R) Educational Systems to implement the district's industry-leading Synergy(R) Education Platform for K-12 student information and learning management and assessment, replacing Illuminate SIS.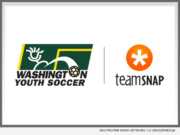 eNewsChannels NEWS: -- TeamSnap, the household name in integrated sports management, announced today it has partnered with Washington Youth Soccer (WYS), the governing body for all levels of youth soccer in Washington state. The new partnership makes TeamSnap the official team and sports organization management platform of WYS.
eNewsChannels NEWS: -- The North America second location MENYA MUSASHI NITEN ICHIRYU Seattle is having a Grand Opening Special Event on Friday, November 9, 2018 in Capitol Hill, Seattle. Comes shortly after the first North America location opened in Los Angeles.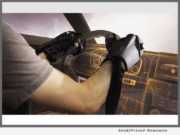 eNewsChannels NEWS: -- HaptX Inc., the leading provider of realistic haptic technology, today unveiled the HaptX(R) Gloves Development Kit, an industrial-grade product for advanced simulation in virtual reality. HaptX Gloves empower professional VR users to develop simulations with realistic touch feedback and natural interaction for the first time.
eNewsChannels NEWS: -- VLP Law Group LLP ('VLP') is pleased to announce that patent attorney Jim White has joined the firm's Intellectual Property Practice Group as a partner based in Seattle, Washington. Prior to becoming a software patent attorney, Mr. White worked as a software engineer in Silicon Valley for over six years.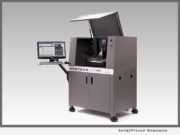 eNewsChannels NEWS: -- Huntron Inc. announces the addition of the Huntron Access DH2 (Dual Head) Open Architecture Probing Station. "The expertise Huntron gained with developing the original Access DH robotic prober has allowed us to help customers automate their custom test processes. The Access DH2 is refinement based on customer feedback and our own experience," said Brad Grams, President at Huntron Inc.
eNewsChannels NEWS: -- HaptX Inc., formerly AxonVR Corporation, announced today its first product, HaptX Gloves, the world's only haptic wearable to bring realistic touch and force feedback to virtual reality. HaptX Gloves feature over 100 points of high-displacement tactile feedback, up to five pounds of resistance per finger, and sub-millimeter precision motion tracking.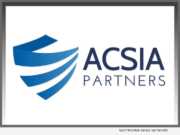 eNewsChannels NEWS: -- Have you been called upon to arrange care for an aging parent or other loved one? If so, "it can be a blessing in disguise," says Denise Gott, CEO of ACSIA Partners, one of the nation's largest long-term care insurance agencies. "It can inspire you to plan ahead for your own care, without delay."
eNewsChannels NEWS: -- Lucas Rabel is a multi-talented instrumentalist and singer-songwriter who has spent his life traveling the states, playing music and honing his sound. Lucas has lived in Seattle, Las Vegas, San Francisco, Nashville, Chicago and Atlanta to share his infectious tunes. Recently, he released his debut album titled "Western Amber Skies."