Home
Tags
Water and Wastes
Tag: Water and Wastes
eNewsChannels NEWS: -- Encore Green Environmental names Texas based G-Force to re-furbish the legacy Nomad water treatment technology units to become the improved NOMAD Excel™. Encore Green is an agriculture company dedicated to applying by-product water to beneficial use for agriculture and carbon sequestration.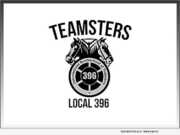 eNewsChannels NEWS: -- Over 1,100 sanitation workers in Orange County, CA are bargaining for a new contract for residential, commercial, and government waste removal services. Over the last 40 years, Teamsters Local 396 has bargained contracts that initially fought back against the poverty jobs created during the initial privatization and contracting out of public sanitation services.
eNewsChannels NEWS: -- Ohio Clean Cans, LLC, a leading provider of residential garbage can cleaning and pressure washing services, has entered into a definitive agreement to acquire the assets of Cincy Bins, LLC.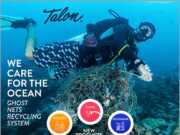 eNewsChannels NEWS: -- After years of meaningful development, Talon International is proud to announce the launch of its innovative Ghost Net Products. The company successfully developed a solution to improving marine habitats by collecting and recycling the surplus of plastic waste that has consumed our beloved oceans.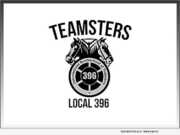 eNewsChannels NEWS: -- On Tuesday, August 17, 2021, the City of Santa Ana stood up for working people by rejecting the city staff recommendation to replace its unionized waste hauler with a non-union hauler with a track record of union busting, air pollution and paying near poverty wages, Teamsters Local 396 said today.
eNewsChannels NEWS: -- Encore Green Environmental names their first water treatment unit based on the NOMAD technology in honor of Henry "Possum" Elenburg for his pioneering work in treatment of industrial water. In the early 2000's Elenburg conceived that energy industry by-product water could be treated and put to uses instead of simply disposing of it into the ground or though evaporation.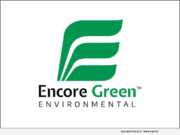 eNewsChannels NEWS: -- Encore Green Environmental Technologies & Licensing (EGETL) announces the purchase of water treatment technology equipment formerly known as NOMAD from XRI/Fountain Quail.
eNewsChannels NEWS: -- Stillwater Sciences, a leading California-based watershed science and ecosystem restoration consulting firm established in 1996, today announced Watershed Outreach Facilitator Shelly Backlar has joined Stillwater Sciences to help promote education and awareness of the Los Angeles River watershed and its resources to communities throughout the Southland.
eNewsChannels NEWS: -- Tekwell Services Certified by the State of Georgia as Electric Motor Basics Training Resource. We are proud to announce that our Plant Manager and Senior Trainer, Phil Aloisio, has been certified by the Georgia State Board of Examiners for Certification of Water and Wastewater Treatment Plant Operators and Laboratory Analysts.
eNewsChannels NEWS: -- Western Machine Works, an engineering-focused equipment service and maintenance provider based in Portland, Oregon is pleased to announce the hiring of Rob Adams as a dedicated Hydro specialist, sales engineer to provide in-depth knowledge and expertise to its hydro clients.