Home
Tags
West Virginia Business
Tag: West Virginia Business
eNewsChannels NEWS: -- Tuesday the 18th in a YouTube post about the Candidate visiting Pool's Castle. Tim Pool runs a popular podcast, more popular than CNN. He has the power to help promote an unknown Congressional candidate like the one running in his District, Craig Roberts.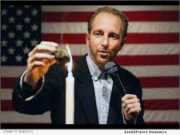 eNewsChannels NEWS: -- Pro-Cannabis Republican Candidate for Congress, Craig "X" Roberts, The General Pharmer, was sitting on his hotel balcony overlooking the Caribbean Sea when an FBI agent from Wheeling West Virginia called his cell phone. The agent wanted to know about January 6 insurrection and the events that took place at the U.S. Capitol.
eNewsChannels NEWS: -- ACE Adventure Resort kicked off the New River Gorge National Park rafting season with their first rafting trip on Friday, March 26, 2021. Last year brought a welcomed increase in outdoor recreational activities such as rafting, climbing, mountain biking, as more Americans turned to outdoor vacations and reduced or eliminated foreign travel in response to the global pandemic.
eNewsChannels NEWS: -- In preparation for the season kicking off, ACE Adventure Resort announced they are looking for seasonal employees to fill a variety of positions. Adjacent to the New River Gorge National Park and Preserve, ACE, a family owned and community-based resort, operates on 1,500 acres of lush property.
eNewsChannels NEWS: -- Kids Read Now has partnered with school districts across West Virginia, including Mineral County Schools and Nicholas County Schools, to mail books directly to their students' homes over the summer. The number of students in the Kids Read Now program continues to grow with almost 400,000 books being mailed to students in 2020 alone!
eNewsChannels NEWS: -- ACE Adventure Resort, an adventure resort based in The New River Gorge, began rafting, ziplining, and rock climbing trips last weekend, after guidance provided by the state of West Virginia was released. The resort, which encompasses 1,500 acres bordering the New River Gorge National River, announced today their plans to open their most popular attraction, Wonderland Waterpark.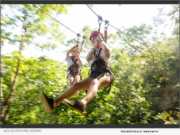 eNewsChannels NEWS: -- New River Gorge, whitewater rafting outfitters are excited to begin their 2020 season following guidelines set in place by West Virginia Governor Jim Justice to modify operational procedures in order to provide COVID-19 safety precautions for outfitter guests and staff. ACE Adventure Resort in Oak Hill, West Virginia is excited to get back out on the river.
eNewsChannels NEWS: -- Michael Masterman, the founder of West Virginia-based technology company Extreme Endeavors, who spent 28 months isolated in Antarctica as the South Pole's American research station manager, is today offering a blog series of tips on how to preserve health, sanity and spirituality during today's coronavirus social distancing mandates.
eNewsChannels NEWS: -- McFly Outdoors, West Virginia's premier outdoor outfitter, recently relocated Morgantown operations to 1066 Suncrest Towne Center and will officially open to the public with a Grand Re-opening event on Friday, October 4 through Saturday, October 5, 2019.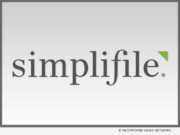 eNewsChannels NEWS: -- Simplifile, a leading provider of real estate document collaboration and recording technologies for lenders, settlement agents, and counties, today announced that it has facilitated the first e-recording transaction in the state of West Virginia. The transaction was completed on Friday, Aug. 24 in Monongalia County, W. Va., which is the first recording jurisdiction in the state to begin e-recording land documents.