Home
Tags
Wines and Vineyards
Tag: Wines and Vineyards
eNewsChannels NEWS: -- Jameson Humane (Jameson), a solutions-based nonprofit and animal sanctuary which educates to inspire change on behalf of companion and farmed animals, is holding its signature fundraising event, WineaPAWlooza 2022, live and in-person on June 24 and June 25 at 5 p.m., PT. Combining two things that are universally loved (wine and animals), WineaPAWlooza has consistently earned its place as one of the top 10 wine events in the country.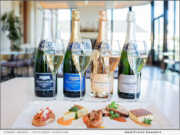 eNewsChannels NEWS: -- Founded in 1987, in the Carneros appellation of Northern California by the Champagne Taittinger family, Domaine Carneros is a grower producer of ultra-premium sparkling wines and limited production pinot noirs. As of May 1st, the winery is pleased to announce a new menu for its popular Bubbles & Bites tasting experience, first launched in 2018.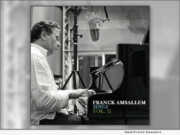 eNewsChannels NEWS: -- The Covenant Winery Summer Concert Series kicks off Memorial Day weekend in Berkeley with acclaimed French/American jazz pianist, composer and arranger Franck Amsallem. Franck has recorded ten CDs under his own name as well as a collaboration, "New York Stories," with (Berkeley's own) Joshua Redman, Roy Hargrove, and Danny Gatton on Blue Note.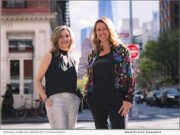 eNewsChannels NEWS: -- Dream Big Darling and The Millinger Group today announced, "FLOurish 2022," a personalized assessment program for emerging women leaders in the wine and spirits industry. Qualified individuals are now invited to apply for one of 17 FLOurish scholarships that provide full-ride access to this innovative coaching and mentorship experience.
eNewsChannels NEWS: -- EPIC Insurance Brokers & Consultants is pleased to welcome Shelley Yim who will partner with EPIC's leadership to focus on continuing to grow the firm's footprint with large complex Risk Management clients along with helping lead EPIC's burgeoning Winery Practice.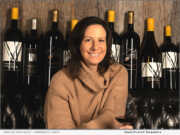 eNewsChannels NEWS: -- The partners of Parallel Napa Valley are pleased to announce the promotion of their General Manager Adrienne D.A. Smith to General Manager and Partner. After four years with the company, Adrienne has overseen strong growth for the brand in her role overseeing marketing, hospitality, sales and operations with an innovative and high energy approach.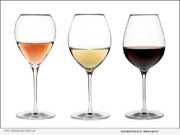 eNewsChannels NEWS: -- For the first time ever, a line of glassware designed around the flavor of wine has been released to trade and consumers in the United States by The Oneida® Group. The set of three glasses corresponds to three key flavor/styles found in wine: Crisp & Fresh™, Creamy & Silky™ and Bold & Powerful™.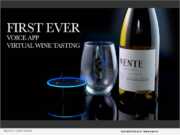 eNewsChannels NEWS: -- Wente Vineyards, the longest continuously owned and operated family winery, and a company of many firsts throughout its 137-year history, nationally launches today an interactive home wine tasting feature with both Alexa and Google home devices. A wine industry first, this ability to experience a guided wine tasting with one's smart device will bring the wine country experience straight to the home.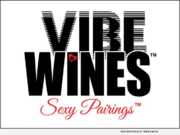 eNewsChannels NEWS: -- Give your partner a truly unique and unforgettable Valentine's Day gift this year. Love isn't standardized, so romantic gifts shouldn't be either. Vibe Wines( Sexy Pairings bring their award-winning California wines together with playful products such as romantic lingerie, intimate games, and massage oils to create unique and love-inspiring gift sets designed to keep on giving long after the holiday is over.
eNewsChannels NEWS: -- On September 21, 2019, Kief-Joshua Vineyards will be hosting the First Annual Southeast Arizona New Vintners Wine Growers Harvest Festival at their vineyard in Elgin, Arizona (located at 370 Elgin Road, Elgin, AZ 85611). Eight Arizona-based wineries and vineyards will be in attendance, pouring some of the state's newest wines available, alongside two local bands on stage, gourmet food from local eateries and a variety of retail vendors.