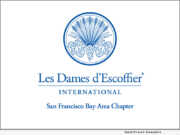 eNewsChannels NEWS: -- The San Francisco Chapter of Les Dames d'Escoffier International (LDEI-SF) is delighted to announce that five recipients have been awarded the Etoile d'Escoffier Culinary Scholarship in 2022. L'Etoile scholarships support outstanding female students and graduates in achieving their professional aspirations as they become the next leaders of the culinary industry.
eNewsChannels NEWS: -- CDF Labor Law LLP (CDF) proudly congratulates Marie DiSante, Founding and Firm Managing Partner, for being named the recipient of the Vistage 2022 Orange County "Lifetime Achievement Award." Vistage is the world's largest CEO coaching and peer advisory organization for small and midsize businesses.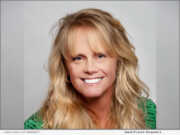 eNewsChannels NEWS: -- iEmergent, a forecasting and advisory services firm for the financial services, mortgage and real estate industries, today announced that CEO Laird Nossuli was recognized as a 2022 Powerful Women of Mortgage Banking honoree by Mortgage Banker Magazine. The annual award spotlights women who have made an indelible impact on the mortgage industry and are fostering the next generation of women leaders in housing finance.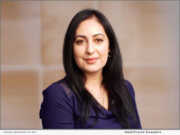 eNewsChannels NEWS: -- Mortgage Capital Trading (MCT®), a leading mortgage hedge advisory and secondary marketing software firm, announced today that National Mortgage Professional's Mortgage Women Magazine selected Natalie Arshakian, Senior Director and Head of Lock Desk Operations at MCT, to its annual 2022 Mortgage Star Awards.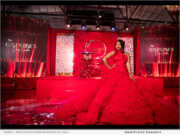 eNewsChannels NEWS: -- Inspired by remarkable women business leaders and innovators, entrepreneur Sherri J. White launched the Galentines Day Gala in 2021 to award and celebrate standout women across industries and professions. After witnessing nearly 50 percent year-over-year growth in 2022, Thinkzilla Consulting Group is announcing Women in Business nominations are now open for the 2023 Houston event.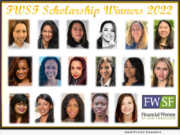 eNewsChannels NEWS: -- Financial Women of San Francisco (FWSF), an organization dedicated to advancing the careers of women for over 60 years, names seventeen students from Bay Area colleges and universities as its 2022 scholarship recipients. FWSF has awarded over $3 million in scholarships over the past 35 years to more than 325 Bay Area women.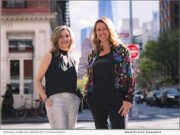 eNewsChannels NEWS: -- Dream Big Darling and The Millinger Group today announced, "FLOurish 2022," a personalized assessment program for emerging women leaders in the wine and spirits industry. Qualified individuals are now invited to apply for one of 17 FLOurish scholarships that provide full-ride access to this innovative coaching and mentorship experience.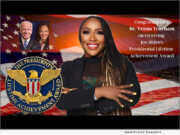 eNewsChannels NEWS: -- Honoring her remarkable leadership and service, Dr. Velma Trayham was recently awarded the Presidential Lifetime Achievement Award by President Joe Biden. The annual awards honor a select few who "exhibit outstanding character, work ethic and dedication to their communities." Dr. Trayham is the CEO of Thinkzilla Consulting.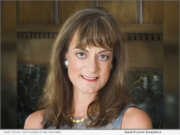 eNewsChannels NEWS: -- Financial Women of San Francisco (FWSF) today named Nancy Pfund, the Founder and Managing Partner of DBL Partners, as the FWSF 2022 Financial Woman of the Year. DBL Partners is one of the first venture capital firms to bring impact investing into the mainstream. Nancy and her colleagues launched DBL out of JP Morgan in 2008 after seeing increased momentum in the move to social and environmental impact.
eNewsChannels NEWS: -- The city's support for women and inclusion is why The World Games 2022 (TWG 2022) committee announced the selection of three exceptional black businesswomen - Kathy Boswell, Pam Cook, and Rashada LeRoy - to head the planning, promotion, and production of the international multi-sports event.