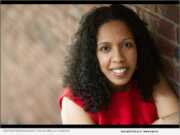 eNewsChannels NEWS: -- Malla Haridat is an entrepreneur and author who has used all possible platforms to advocate for women empowerment. In line with her goal to help people develop an entrepreneurial mindset, Malla is set to speak at the WE NYC Conference: 10 Ways to Uncover New Business Opportunity.
eNewsChannels NEWS: -- Global DMS, a leading provider of cloud-based real estate appraisal management software, is proud to announce that its COO, Jody Collup, was recognized by PROGRESS in Lending for its second annual Most Powerful Women in Fintech Award.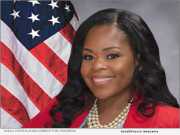 eNewsChannels NEWS: -- Sheila Cherfilus-McCormick, J.D., Democratic candidate for Florida's 20th Congressional District announces she has qualified for the upcoming Democratic Primary against Incumbent Alcee Hastings who is in his 3rd year of aggressive treatment for late stage pancreatic cancer. Mrs. McCormick is the CEO of Trinity Healthcare Services, a home health company with offices in Broward and Palm Beach Counties.
eNewsChannels NEWS: -- Ori'Zaba's, one of Las Vegas's most popular scratch Mexican food franchises, has become a leading voice - and employer - for women who seek leadership roles in the restaurant industry.
eNewsChannels NEWS: -- Nicole Farber, CEO of digital marketing agency ENX2 Marketing in Dallas, Pennsylvania, was recently named to the National Small Business Association (NSBA) Leadership Council.
eNewsChannels NEWS: -- The Women2Women New Orleans panel will feature a dynamic discussion with Tina Meilleur, Founder of Design Your Success; Ingrid Rinck, Founder of Sensible Meals; Klassi Duncan, Director of Women's Business Resource Center for the Urban League of Louisiana; Amy B. Bakay, President of HR NOLA, and moderator Sarah Chamberlain, Founder and President of Women2Women.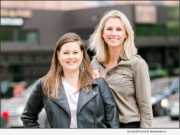 eNewsChannels NEWS: -- From Oct. 8-16, 2019, Sesh Coworking will host the first-female focused coworking space pop-up to promote entrepreneurs, influential women, and the coworking community in Houston, Texas.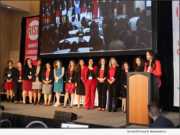 eNewsChannels NEWS: -- A popular women's leadership conference is returning to Providence. The event will be held on September 19, 2019 at the Rhode Island Convention Center. Last year, the Realizing Inspiration and Sustaining Excellence (R.I.S.E) Women's Leadership Conference sold out; this year's event is being met with that same enthusiasm.
eNewsChannels NEWS: -- The Mama Ladder and Belly Bandit(R) are hosting the third semi-annual High Five Grant for Moms(TM), a $5,000 business grant competition sponsored by Infiniti HR and Mute Six. Through June 28, 2019, moms who own businesses from around the world can enter to be awarded a grant to make a bigger impact in their business.
eNewsChannels NEWS: -- On Monday, May 6, 2019, Jessica Merino of Merino Wealth Management received the Young Entrepreneur Award at the Annual Celebration NAWBO Chicago Achievement Luncheon.