DENVER, Colo. /eNewsChannels/ -- NEWS: Mortgage fulfillment outsource services expert Titan Lenders Corp. today announced it will exit its retail general fulfillment service offering, which includes contract underwriting, closing, funding and post-closing for retail mortgage lenders, effective Jan. 31, 2015.
CHICAGO, Ill. /eNewsChannels/ -- NEWS: As seen for 16 years on numerous media including the 'Today Show' and 'The View' with a 72 percent overall accuracy to date, for the 17th straight year mentalist/futurist/author Sidney Friedman releases his annual predictions for 2015 covering the Oscars, the economy, weather, celebrities and more.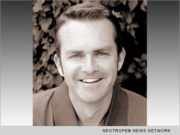 SACRAMENTO, Calif. /eNewsChannels/ -- NEWS: TV Star and lead expert of the hit cable television show 'Hoarders, Cory Chalmers, will be making a special guest appearance at the TICA Cat Show January 2-4, 2015 in Sacramento, Calif. This year's show is called 'Mardi Gras Madness' and is presented by Jazzy Cats.
OPINION: A large number of people are being used as unpaid 'volunteers' in what might be called The Termination of Life Project and older generations need to apologize to everyone under 18 for creating conditions that will slowly, inexorably eat away at their lives.
MIAMI, Fla. /eNewsChannels/ -- NEWS: The inventor of the original 'selfie stick' for smartphones and GoPro cameras, Wayne Fromm, is setting the record straight and is furious at all the misreporting of the invention's origin. It was named 'invention of the year' by TIME magazine, as if it was an anonymous invention, and is touted as an Asian invention in other press reports including the New York Post.
SAN FRANCISCO, Calif. /eNewsChannels/ -- NEWS: iMobie Inc., an international innovative Apple related software developer, today announces the update of its two widely-praised products PhoneTrans and PodTrans; the world-first free iPhone content and iPod music management software on Mac and Windows computers, which also breaks the rule of no way to transfer iPhone, iPod music back to computer.
SHENZHEN, China /eNewsChannels/ -- NEWS: Leawo Software partners with the largest and most popular online platform CNET for trusted, safe, and secure software, mobile applications, and game downloads. CNET officially debuted upgraded Leawo Video Converter Ultimate on Thursday which now includes 2 new Blu-ray solutions for digital media fans: Blu-ray Ripper and Blu-ray Creator.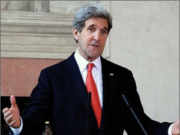 eNewsChannels.com - NEWS: John Kerry, U.S. Secretary of State made the following statement today in Washington, D.C.: The United States condemns North Korea for...
ASHEVILLE, N.C. /eNewsChannels/ -- NEWS: For 100 of the past 101 Christmases Ruth Ebbs has celebrated, she's found herself at home surrounded by family and friends. However, after breaking her hip in a fall, she spent last year's holiday season in a nursing home, fervently wishing she was marking the occasion at home. Now, thanks to the Council on Aging of Buncombe County, Inc., Ruth became one of the increasing numbers of older adults who are reclaiming their ability to live independently at home.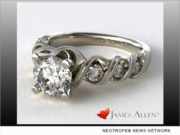 NEW YORK CITY, N.Y. /eNewsChannels/ -- NEWS: R2Net - James Allen, one of the two largest diamond and bridal jewelry ecommerce platforms in the U.S., today announced that is has secured $25 Million in growth funding from Israel Growth Partners (IGP).