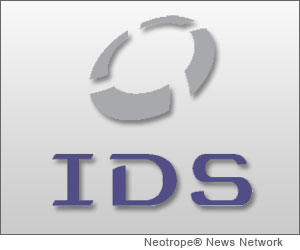 SALT LAKE CITY, Utah /eNewsChannels/ — International Document Services (IDS), a mortgage document preparation vendor, took home the 2012 Lenders' Choice Mortgage Technology Award at the 13th Annual Mortgage Technology Awards Ceremony on Sunday Oct. 21.
Sponsored by SourceMedia's Mortgage Technology Magazine during the Mortgage Bankers Association (MBA) Annual Convention in Chicago, the Lenders' Choice Award recognizes the technology provider delivering the best in customer service, value proposition and overall user experience. IDS was selected by lenders and servicers named Top Tech-Savvy Lenders and Servicers in the September 2012 issue of Mortgage Technology magazine.
"It is an honor for IDS to receive recognition from Top Tech-Savvy Lenders and Servicers for its top-shelf customer service, its industry leading technology, and the user experience delivered by the IDS platform, idsDoc," said IDS Executive Vice President Mark Mackey.
"From day 1, the IDS mentality has been about our customers' experience and the reliable expertise they receive from our team, including the process automation that enables lenders to complete their loan documentation quickly, efficiently and in compliance," added Mackey.
Other finalists for the 2012 Lenders' Choice Mortgage Technology Award included QuestSoft and Xerox Mortgage, valued IDS business partners.
"IDS heartily congratulates the other 2012 Mortgage Technology Award winners and wish them continued success," said Mackey. "It is a pleasure to see the advances our industry is achieving through its strengthened focus on customer service and technology innovation."
About IDS Inc.:
IDS is a nationwide provider of mortgage documents and compliance. IDS services include closing documents, reverse documents, initial disclosures and fulfillment. IDS's solution, idsDoc, is recognized in the industry for its ability to be customized to meet specific lender needs. IDS backs the system with unsurpassed customer service, cutting-edge technology, compliance and document guarantees and a solid compliance team. Lenders looking to move forward when it comes to doc prep can visit the IDS website at http://www.idsdoc.com/ or call 800.554.1872.
Copyright © 2012 Neotrope® News Network – all rights reserved.