LONDON, U.K. — Lyquidity Solutions, providers of enterprise spreadsheet controls, announce the latest version of ComplyXL, which provides tighter control for multiple, segregated spreadsheet repositories as well as instant notification of spreadsheet changes. The latest enhancements to ComplyXL provide the flexibility of different options to suit customer deployments, whether its auditors or compliance teams who access spreadsheets in different repositories or different locations. Some organizations use different repositories as another layer of protection against unauthorized access. ComplyXL allows for this by providing the compliance team with a solution to monitor spreadsheet use, access and changes across different repositories, with the ability to report on changes, user actions and version history.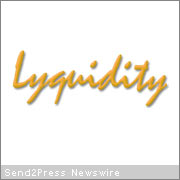 "Our customers have come to expect real benefits from ComplyXL and with this latest version we have ensured ComplyXL works with company policy to provide this," said Sandy Marshall, Product Manager for ComplyXL. "We provide our customers with software that is easy to deploy, easy to use, and as a cost justification, at around $10,000 for an enterprise solution, is proving popular in this economic climate."
Other key enhancements include:
* Multiple repositories – spreadsheets controlled and managed, even in different repositories
* Manager Approval Process streamlined – users can display approved and approval pending workbooks for reporting and auditing purposes without locking the spreadsheets
* macro (VBA) comparisons in the main comparison so people who work extensively with macros can compare and report more easily
* Spreadsheet discovery – time checking, adding only those changes which occurred after the last run, even if ComplyXL isn't installed as well as instant notification of changes, via IM or email, or scheduled notifications, whether hourly or daily
* Unlike document management systems, there's no need to change dependencies within your spreadsheets, so saving time and preventing possible errors being introduced
Organizations can trial ComplyXL Enterprise on remote servers so they can get a feel for the software without it interfering with the day to day business processes. Once comfortable with the software, ComplyXL Enterprise easily transfers internally with users and IT staff already familiar with the capabilities of the software, installation normally takes a couple of hours.
For large installations ComplyXL is installed automatically on user PCs using the MSI install package which ensures speed of deployment with large user rollouts, so saving time and effort.
For more information or to arrange a web demo, please either visit our website at www.lyquidity.com or contact us at info@lyquidity.com.
About Lyquidity
Lyquidity Solutions is an international leading spreadsheet software innovator delivering corporate wide solutions to aid business users and compliance managers gain control of spreadsheets. Clients range from airlines to insurance companies through to mining and telecoms providers who trust ComplyXL to ensure spreadsheet management.
[tags]Lyquidity Solutions, ComplyXL Enterprise compliance software[/tags]