Agribusiness News - including farming, nurseries, farm equipment and related
eNewsChannels NEWS: -- Warrington Shaw analysts say U.S. farmers will miss out on more earning potential as China hits back at Trump's punitive import tariffs. U.S. farmers have stood firmly behind Trump and his efforts to broker a better trade deal with China.
eNewsChannels NEWS: -- The wineries of the Hudson Valley Cabernet Franc Coalition will tap their barrels, uncork new releases, and share some gems from their cellars in their first-ever tasting event. The Barrel & New Release Tasting will take place from 6-8 p.m. on Thursday, May 30, 2019, at Nostrano Vineyards.
eNewsChannels NEWS: -- In honor of today's Earth Day 2019, Wente Vineyards is proud to share an updated series of green initiatives and programming, all of which reflect the winery's longstanding (136 years and counting!) and ongoing commitment to sustainable wine growing.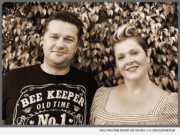 eNewsChannels NEWS: -- A new online platform - the Domestic Beekeepers' Marketplace - provides U.S. beekeepers the opportunity to market their small batch, nutrient-rich, American-made natural honey to consumers, not just locally, but nationwide. This is great news because many low-cost, imported honey varieties are forcing American beekeepers out of business.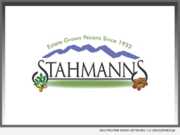 eNewsChannels NEWS: -- Stahmanns Pecans shares tips to know when pecans are ready to harvest. Pecans are ready to harvest when they begin to drop from the trees, usually around the time when the tree begins losing its leaves for the winter. Mature pecans have green husks which have turned brown and crack open. That's how you know they are ready.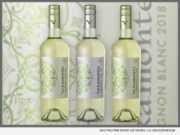 eNewsChannels NEWS: -- Gonzalez Byass has announced the very first ECOCERT(R) certified organic wine for its Casablanca Valley, Chile-based Vinedos Veramonte: the 2018 Sauvignon Blanc. Veramonte is the standard bearer within the Gonzalez Byass umbrella of Chilean labels (which also include Ritual, Primus and Neyen), and this release marks the first of what will eventually become a 100 percent organic/biodynamic stable of all its Chilean wines.
eNewsChannels NEWS: -- The City of Dania Beach Community Redevelopment Agency is proud to announce that the Dania Beach People's Access To Community Horticulture (PATCH) is preparing to launch five Mobile Market sites around Broward County. Known as a community market and garden, the Dania Beach PATCH is a resource for locally grown food. Now, the PATCH is extending healthy food options to neighboring cities in Broward County through the use of mobile markets.
eNewsChannels NEWS: -- The Petrolia-based Lost Coast League (LCL) today announced that the growing controversy over Humboldt Redwood Co.'s (HRC's) plans to log virgin forests at Rainbow Ridge stepped up a notch when auditors for the highly regarded Forest Stewardship Council (FSC) announced they will be reviewing the "sustainable" certification associated with two of the company's key logging plans.
eNewsChannels NEWS: -- The Petrolia-based Lost Coast League (LCL) on Tuesday filed a formal grievance with SCS Global Services for certifying as sustainable a logging plan by Humboldt Redwood Co. (HRC) on untouched, primary forests in the Mattole River watershed on Rainbow Ridge.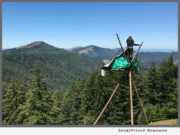 eNewsChannels NEWS: -- Forests Forever, a non-profit forest protection advocacy group, today announced that five employees of Lear Asset Management, a security contractor for Humboldt Redwood Co. (HRC), swept down on protesters camped near a logging road on Rainbow Ridge in the Mattole River watershed at about 5 a.m. yesterday (July 22).