Agribusiness News - including farming, nurseries, farm equipment and related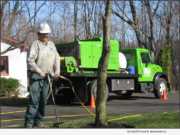 eNewsChannels NEWS: -- Tree service is needed for trees that change color too early or drop leaves prematurely. Most trees should be in full leaf and green through September; Giroud Tree and Lawn provides the top five Fall warning signs and actions Philadelphia homeowners can take to keep trees healthy and safe.
eNewsChannels NEWS: -- As the summer winds down and we move into fall, homeowners' yards are going to need some special attention before the cold weather hits. To help grass thrive all winter and emerge healthy and vibrant in spring, there are a few actions homeowners need to take this fall. The Lawn Care Experts at Giroud explain 4 Steps for Fall to have a beautiful lawn next year. These include aeration, seeding, fertilization and testing the soil pH.
eNewsChannels NEWS: -- Giroud Tree and Lawn explains what Spotted Lanternfly is, how they harm trees and properties, and how to get rid of them. Spotted Lanternfly have been seen all over Philadelphia, Bucks and Montgomery Counties in 2019.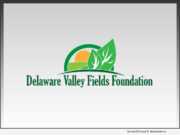 eNewsChannels NEWS: -- For the first time in decades, the long-lost heritage grain, Rosen rye, will be distilled into rye whiskey in Pennsylvania! "The last man to distill Rosen rye into whiskey at Michter's Distillery in Schaefferstown, Pa. will be the first to distill it here again," said Laura Fields, founder of the American Whiskey Convention and CEO of the non-profit, The Delaware Valley Fields Foundation.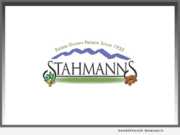 eNewsChannels NEWS: -- Ever want to get a look at what goes on behind the scenes at a working, commercial, estate-grown pecan farm? Well now is your chance. Stahmanns Pecans is wrapping up its twelve-part blog series titled: "A Year on an Estate Grown Pecan Farm." The series began in October 2018 and the final installment of the series will be published on September 2, 2019.
eNewsChannels NEWS: -- On September 21, 2019, Kief-Joshua Vineyards will be hosting the First Annual Southeast Arizona New Vintners Wine Growers Harvest Festival at their vineyard in Elgin, Arizona (located at 370 Elgin Road, Elgin, AZ 85611). Eight Arizona-based wineries and vineyards will be in attendance, pouring some of the state's newest wines available, alongside two local bands on stage, gourmet food from local eateries and a variety of retail vendors.
eNewsChannels NEWS: -- The Korea Agro-Fisheries & Food Trade Corporation (aT, President Lee Byung-ho) successfully hosted the K-Food Fair 2019 at the Jacob K. Javitz Center in New York on July 6-7. The K-Food Fair was held in conjunction with the KCON Convention, organized by CJ ENM, which was attended by over 55,000 millennial and Generation Z fans of Korean culture.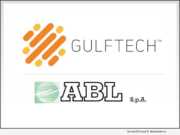 eNewsChannels NEWS: -- Gulftech International, Inc. ("Gulftech") based in Denver, Colorado, USA, announced today that it has completed the acquisition of ABL S.p.A. ("ABL" or the "Company"). The Gulftech family of companies are the world's recognized leaders in the engineering, manufacture, lease, sale and service of industrial equipment and components serving many of the world's most important food production and processing companies.
eNewsChannels NEWS: -- The UNESCO (United Nations Educational, Scientific and Cultural Organization) Assembly has officially declared the Prosecco Hills of Conegliano and Valdobbiadene the 55th Italian "World Heritage Site." Innocente Nardi, President of the Consortium for the Protection of Conegliano Valdobbiadene Prosecco DOCG, expressed, "Our profound satisfaction and immense joy at the declaration of the Prosecco Hills of Conegliano and Valdobbiadene as a World Heritage Site."
eNewsChannels NEWS: -- California Farmland Trust (CFT), a Sacramento County based non-profit, has recently reached permanent protection of over 16,000 acres of California farmland - and CFT is celebrating! Why is this noteworthy?