Agribusiness News - including farming, nurseries, farm equipment and related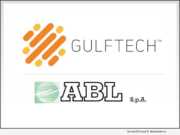 eNewsChannels NEWS: -- Gulftech International, Inc. ("Gulftech") based in Denver, Colorado, USA, announced today that it has completed the acquisition of ABL S.p.A. ("ABL" or the "Company"). The Gulftech family of companies are the world's recognized leaders in the engineering, manufacture, lease, sale and service of industrial equipment and components serving many of the world's most important food production and processing companies.
eNewsChannels NEWS: -- The UNESCO (United Nations Educational, Scientific and Cultural Organization) Assembly has officially declared the Prosecco Hills of Conegliano and Valdobbiadene the 55th Italian "World Heritage Site." Innocente Nardi, President of the Consortium for the Protection of Conegliano Valdobbiadene Prosecco DOCG, expressed, "Our profound satisfaction and immense joy at the declaration of the Prosecco Hills of Conegliano and Valdobbiadene as a World Heritage Site."
eNewsChannels NEWS: -- California Farmland Trust (CFT), a Sacramento County based non-profit, has recently reached permanent protection of over 16,000 acres of California farmland - and CFT is celebrating! Why is this noteworthy?
eNewsChannels NEWS: -- Aeroscape Property Maintenance & Landscaping has released a tree and shrub care tip sheet for Utah. The Utah summertime weather can be brutal to trees and shrubs, especially the ones that have been planted (or transplanted) during the last couple of years.
eNewsChannels NEWS: -- The Spotted Lanternfly is a destructive insect that has officially invaded Philadelphia, Bucks and Montgomery Counties! All winter long, their eggs lay waiting for the warm weather, and the Spotted Lanternfly Nymphs have already started to emerge. The experts at Giroud Tree and Lawn share what to look for and how to capture and destroy these destructive insects.
eNewsChannels NEWS: -- Cornerstone Ranch, Princeton, MA with land in Rutland, celebrates summer serving up delicious local, premium ice cream, pony rides, horse drawn rides, farm tours, and trail rides. New expansion features ice cream flavors named after horses!
eNewsChannels NEWS: -- Effective May 31, 2019 Arizona legalized the growing and processing of industrial hemp in Arizona, and on that date at 9 a.m. Arizona Hemp Consultants obtained the very first license to grow and harvest hemp in the State.
eNewsChannels NEWS: -- Bakers everywhere know the importance of using quality ingredients in their products. Take vanilla beans for example -- their unique flavor can enhance the worlds of both savory and sweet foods. However, according to Native Vanilla, an Orlando-based vanilla provider, vanilla beans can be challenging to find, purchase and have delivered to your door in a timely manner
eNewsChannels NEWS: -- Warrington Shaw analysts say U.S. farmers will miss out on more earning potential as China hits back at Trump's punitive import tariffs. U.S. farmers have stood firmly behind Trump and his efforts to broker a better trade deal with China.
eNewsChannels NEWS: -- The wineries of the Hudson Valley Cabernet Franc Coalition will tap their barrels, uncork new releases, and share some gems from their cellars in their first-ever tasting event. The Barrel & New Release Tasting will take place from 6-8 p.m. on Thursday, May 30, 2019, at Nostrano Vineyards.