Agribusiness News - including farming, nurseries, farm equipment and related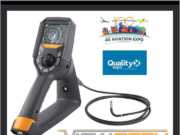 eNewsChannels NEWS: -- To kick off the final month of the calendar year, ViewTech Borescopes will have their remote visual inspection tools available to trial at the NAAA Ag Aviation Expo and Advanced Manufacturing East, both scheduled to begin this week.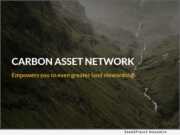 eNewsChannels NEWS: -- Two innovative Cheyenne-based companies, the agricultural Carbon Asset Network and blockchain consultancy group Ember Labs have joined forces to create the new pathway for carbon sequestration and improving air quality by using the power of blockchain. This new model is designed to be a private enterprise alternative to Cap and Trade methods, which have not proved successful since its inception in 2009.
eNewsChannels NEWS: -- Encore Green Environmental names Texas based G-Force to re-furbish the legacy Nomad water treatment technology units to become the improved NOMAD Excel™. Encore Green is an agriculture company dedicated to applying by-product water to beneficial use for agriculture and carbon sequestration.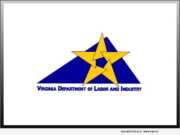 eNewsChannels NEWS: -- The Cargill Turkey Production, LLC Harrisonburg Feed Mill in Harrisonburg, Virginia, has been recertified as a Virginia STAR Worksite under the Virginia Department of Labor and Industry's Virginia Occupational Safety and Health (VOSH) Voluntary Protection Programs (VPP).
eNewsChannels NEWS: -- Located in the heart of the Midwest, Midland Co. continues to stock shrimp in the production facility in preparation for regular monthly production. Midland Co.'s mission is to raise sustainable, ethical, and delicious seafood.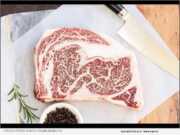 eNewsChannels NEWS: -- Cross Creek Ranch Premium Meats, an online retailer of premium 100% Full Blood Wagyu Beef, is excited to officially announce the launch of its new website with updated product pages and easy one-click shopping.
eNewsChannels NEWS: -- The nonprofit Synergy for Ecological Solutions made their first grant to Carbon Asset Network's landowner member, Hellyer Ranch. This grant will enable the ranch to execute a customized plan for greater soil health developed by both Hellyer and Carbon Asset Network's certified professional agronomist, Neal Fehringer.
eNewsChannels NEWS: -- Tempe, Arizona-based, Marijuana Home Gardens announces it is conducting a series of seminars to teach Arizona residents how to legally and effectively grow marijuana in their residences.
eNewsChannels NEWS: -- Agri-Investment Services recently employed Kendall Vasek-Jones as their Willamette Valley Representative in Oregon. Ms. Vasek-Jones has degrees in Viticulture-Enology and Wine Business Management from Washington State University and was previously employed by Chateau Ste. Michelle in Washington.
eNewsChannels NEWS: -- Agri-Investment Services recently employed George Riggins as their Central Oregon Representative. Mr. Riggins has a degree in Business Marketing from Carolina University and was previously employed as a market analyst for Fiat Chrysler and as a marketing executive for the Zane Firm.