Agribusiness News - including farming, nurseries, farm equipment and related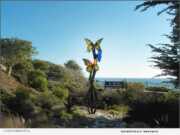 eNewsChannels NEWS: -- Casa Romantica Cultural Center and Gardens, an award-winning Southern California 501(c)(3) nonprofit, opened their gardens to the public on Friday, May 22, in accordance with social distancing and safety guidelines provided by the state of California.
eNewsChannels NEWS: -- When it comes to growing grass in the shade, the process can be incredibly frustrating for homeowners. The Lawn Care Experts at Giroud Tree and Lawn have several strategies homeowners can try to combat bare spots on shady areas on the lawn.
eNewsChannels NEWS: -- Erik Cutter, President and CEO of Alegría Fresh and Jan Allen, President and CEO of Impact Bioenergy are proud to announce the development of the Alegria Farmacy food production system.
eNewsChannels NEWS: -- The Spotted Lanternfly is a destructive insect that has officially invaded Philadelphia, Bucks and Montgomery Counties! All winter long, their eggs lay waiting for the warm weather, and the Spotted Lanternfly Nymphs have already started to emerge. The experts at Giroud Tree and Lawn share what to look for and how to capture and destroy these destructive insects.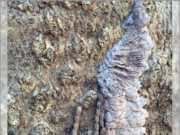 eNewsChannels NEWS: -- Spotted Lanternfly are beautiful but destructive insects that have invaded Pennsylvania. The good news is kids can help get rid of Spotted Lanternfly! The experts at Giroud Tree and Lawn share why these are bad bugs, and what kids need to know to go on a Spotted Lanternfly Egg Hunt!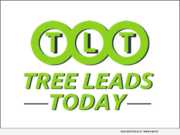 eNewsChannels NEWS: -- Tree Leads Today has grown more than five-fold during the past year, which its founders say is a strong testament to the effectiveness of their tree marketing program.
eNewsChannels NEWS: -- As everywhere else in this country, Aeroscape and its customers are impacted by the devastating COVID-19 outbreak. Voluntary stay-at-home decrees and temporary lockdowns for non-essential businesses and workers will most likely be part of the business landscape for several months to come. But, according to the National Association of Landscape Professionals, landscape services are deemed as essential businesses during this time of crisis.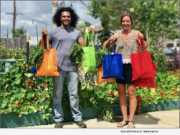 eNewsChannels NEWS: -- Today, the various organizations that make up the Growing Local Collaborative - Recirculating Farms Coalition, Top Box Foods Louisiana, SPROUT NOLA, New Orleans Food Policy Advisory Committee, and Liberty's Kitchen - in partnership with Market Umbrella and the Crescent City Farmers Market, are ramping up efforts to keep New Orleans residents fed and healthy by organizing food distribution from farms to families and mapping important resources.
eNewsChannels NEWS: -- Mole and vole damage to lawns, trees and shrubs is common in Pennsylvania, but identifying the difference between the two can be confusing. Each of these two pests can cause mild to serious damage on a homeowners property, and late winter is when the effects are often seen.
eNewsChannels NEWS: -- "Garden Design Recipes: Design Without the Designer" (ISBN: 978-1734260007) by April Harden is a DIY-garden design book that provides easy-to-follow instructions. Set up in a recipe-style format, there are garden design recipes for how to create 75 different gardens in multiple zones across the country.