Agribusiness News - including farming, nurseries, farm equipment and related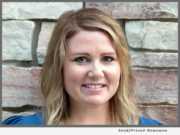 eNewsChannels NEWS: -- The Seidel Diesel Group is pleased to announce that Jaime Rogan has been named Marketing Manager for the company. Her responsibilities in this new role include directing marketing strategies and programs and developing branding for all SDG affiliates.
eNewsChannels NEWS: -- The Conegliano Valdobbiadene Prosecco Superiore D.O.C.G. announces that Charles Communications Associates (CCA) is now their agency of record for the United States. The Consortium is a private body created to represent vine-growers, wine making companies and bottlers from Conegliano Valdobbiadene and to safeguard the standards of the D.O.C.G. criteria in crafting wines of the highest quality and distinct provenance.
eNewsChannels NEWS: -- The Arizona Wine Growers Association today announced its 2017 lineup of vineyards for the Festival at the Farm, Saturday, Nov. 11, 2017. The event will offer various wine tastings, displays and food from Arizona restaurants and retailers. Discussions will focus on how wine growers engage customers in their brands and enhance the shopping experience through innovation, technology and techniques for meeting evolving consumer preferences.
eNewsChannels NEWS: -- The Arizona Wine Growers Association (AWGA) has announced the election and the re-election of members to its Board of Directors and officers for term through 2018. AWGA is governed by 8 growers in three districts who serve 1 or 2 year terms.
eNewsChannels NEWS: -- Kief-Joshua Vineyards (KJV) is officially opening its gates and inviting the public to join them on September 16, from 11 a.m. to 5 p.m. at their Willcox tasting room, located at 4923 E. Arzberger Road. The grand opening will feature wine flights, wines or sangria by the glass, small bites pairings and a local pistachio farmer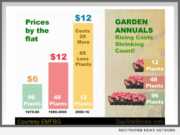 eNewsChannels NEWS: (DETROIT, Mich.) -- DayStar Books has launched a new website and companion eBook offering lesser known tips and techniques to consumers on factors affecting gardening prices entitled "Eastern Market Flower Deals."
eNewsChannels NEWS: (LOS ANGELES, Calif.) -- MJIC, Inc., the leading provider of cannabis regulatory compliance solutions and services, media, investor capital and supply chain distribution, announced today that it expects to sell out for its upcoming third Annual Cannabis Business Expo, March 5 - 8, 2017 in San Diego, California.
eNewsChannels NEWS: (SAN FRANCISO, Calif.) -- In San Francisco on February 27, 2017 the Ministry of Agriculture, Forestry and Fisheries, Japan will hold briefing sessions and exchange meetings aimed at promoting understanding of this system and expanding the number of supporter store certifications for restaurants and retail stores, Japan Products Promotions announced today.
eNewsChannels NEWS: (FORT PIERCE, Fla.) -- Looking for that holiday gift or present for the homeowner dealing with weed problems on the Treasure Coast? A weed-free garden, patio, walkway or driveway does not have to come at a high cost to the environment. Doctor Kirchner Natural Weed Killer is your non-toxic, biodegradable, sustainable weed killer solution.
eNewsChannels NEWS: (NAPA, Calif.) -- Napa County citizens and Defenders of East Napa Watersheds will rally in front of the County Administration Building at noon on Friday, November 18, 2016, Forests Forever announced today. This occasion is the first day of hearings on the appeal against the Walt Ranch project.