Agribusiness News - including farming, nurseries, farm equipment and related
RIO GRANDE, P.R. -- The National Urban & Community Forestry Advisory Council (NUCFAC) hosted a groundbreaking public forum in Puerto Rico on June 18,...
HALF MOON BAY, Calif. -- Plangarden enhances its drag-and-drop online vegetable gardening software by expanding features for its rapidly growing community of vegetable gardeners. The new Web 2.0 social networking features enable vegetable garden enthusiasts from all over the world to interact over a "virtual backyard fence" where they can ask or swap advice.
DUMAGUETE CITY, Philippines, and MONTEREY, Calif. -- The Supreme Council of Datus Alimaong has reached agreement with Monterey, CA-based Abundant Biofuels Corporation to develop more than 1.2 million acres of ancestral domain for production of biodiesel from Jatropha curcas in underused Lumad lands on the island of Mindanao.
VANCOUVER, B.C. Canada -- Cengea Solutions Inc. announces today that it has acquired the assets of Inform Network for Systems Management Limited. Cengea and Inform have been the two dominant suppliers of spatially enabled information systems to the forest products industry in Canada and have had growing success in providing systems to the forest products industry in the United States.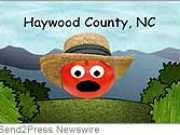 WAYNESVILLE, N.C. -- Haywood County tomatoes are now traveling worldwide, thanks to a short web-based video recently produced by the Buy Haywood Market Development Project. More and more, people are receiving messages that communicate "thousands of miles fresher," "buy local," and "support sustainable agriculture."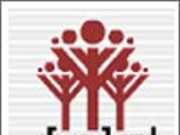 BOGOTA, COLOMBIA and MONTEREY, Calif. -- Oilsource Holding Group announced that it has joined with Abundant Biofuels Corporation to begin producing biodiesel from non-food crops in Colombia. Abundant Biofuels Colombia SRL has identified a strong interest from private and government sector.
BILOXI, Miss. -- The National Urban & Community Forestry Advisory Council (NUCFAC) hosted a groundbreaking public forum in Biloxi, Mississippi on June 6, 2007 at the Mississippi Coast Coliseum and Convention Center. 'We gathered more than 40 experts and ordinary citizens from around the country to share ideas, best practices and first-person accounts about flooding in New Jersey, Hurricane Katrina in the Gulf region, ice storms in the Midwest, and other storm events.'