Home
Arts and Entertainment
Performing Arts News including live events, concerts, stage and festivals
eNewsChannels NEWS: -- "Friday the 13th" has a passionate fan base that has been waiting for almost a decade for another installment. With the lawsuit between Victor Miller and Sean Cunningham still not resolved a new film isn't likely for several more years, but Voorhees Films has a solution for your much-needed fix, "13 Fanboy."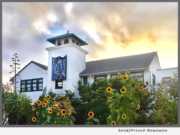 eNewsChannels NEWS: -- A historic lineup of L.A.'s leading artists, performers, poets and authors will salute Beyond Baroque Literary Arts Center ("Beyond Baroque"), the city's legendary literary center, at its 50th anniversary "Bohemian Bacchanal" on Saturday, November 10. The gala event, located in the Venice Arts Plaza, features a dinner and will be highlighted by presentations honoring actor/poet Viggo Mortensen, a long-time supporter of the non-profit organization, and award-winning poet Will Alexander.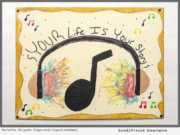 eNewsChannels NEWS: -- Casita Maria Center for Arts & Education is proud to present "There's No Place Like Home," the 1st annual Young Artist Showcase celebrating the greatness and self-expression found within all Casita Maria program participants. This multi-disciplinary exhibition will include over 200 artworks created during the 2017-2018 after school-year.
eNewsChannels NEWS: -- A ground-breaking work of art by the "Fear Google" artist XVALA is set to be debuted on August 19 during the March on Google in Mountain View, California. Dubbed "The Diversity Belt," XVALA plans to wear his latest work of art in public at the March On Google to publicly share his point of view regarding Americans' First Amendment rights.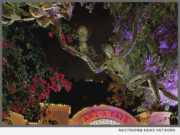 eNewsChannels NEWS: -- Laguna Art-A-Fair is one of the premier fine arts summer destinations in Southern California and has been for more than 50 years. Our artists invite you to Celebrate Art beginning June 30, 2017 with a full spectrum of unique original creations, affordable reproductions, art demonstrations, workshops, live music and excellent cuisine.
eNewsChannels NEWS: (LOS ANGELES, Calif.) -- Palmer Productions and The Most Innocently Inappropriate Couple That Never Was Presents the new world-renowned musical, "The Final, Final Farewell Tour of Dick & Delores DelRubio," starring Alan Palmer and Andrew Orbison.
eNewsChannels NEWS: (BILOXI, Miss.) -- On this tenth anniversary of the Mississippi Spring Break Weekend, Splash Life Booking LLC is announcing the 1st annual Spring Break Explosion music festival, to be held on Friday, April 7, 2017 at MGM Park. For a decade now, college students and those seeking a white sandy beach getaway, come from all over the south to Biloxi for parties and other regional events during the "Mississippi Spring Break" weekend.
eNewsChannels NEWS: (BERGENFIELD, N.J.) -- Nunnbetter Dance Theatre (NDT), one of Bergen County, New Jersey's premier dance schools, is proud to announce that all three ensemble pieces entered into the Youth America Grand Prix competition earlier this year were awarded a spot in the NYC Finals taking place April 8 and 9, 2017 in New York City.
eNewsChannels NEWS: (SOUTHBURY, Conn.) -- Nationally renowned Southbury Connecticut artist-historian Don Troiani has unveiled his painting of the momentous Boston Massacre. That encounter on a cold March night set forth a series of antagonistic events that climaxed in the start of the American Revolution 5 years later.
eNewsChannels NEWS: (FREMONT, Calif.) -- EGW Publishing, established 1979, is proud to announce the release of its newest book, "Poets About Poetry: Interviews with Contemporary American Poets" by H. Philip Hsieh. 14 renowned poets, including four Poets Laureate of the United States, a Nobel Prize winner (chemistry), three Pulitzer Prize Winners and other prestigious poetry award recipients are presented in this book of interviews.